Top 5 Eurovision party food recipes (so far)
As we get closer to May 14th, our aim to bring together recipes from all competing Eurovision countries is looking a bit too ambitious. There we were, thinking a few kilos of potatoes would be enough to rustle up 43 different dishes in a single weekend and the job would be done.
How foolish.
It turns out we've really enjoyed researching, cooking and, most importantly, eating the food featured on Mission Eurovision. But that all takes time. So as we battle on and take on the arduous task of tasting delights from the remaining countries, it's time for a round-up of some of our favourite Eurovision party food recipes so far.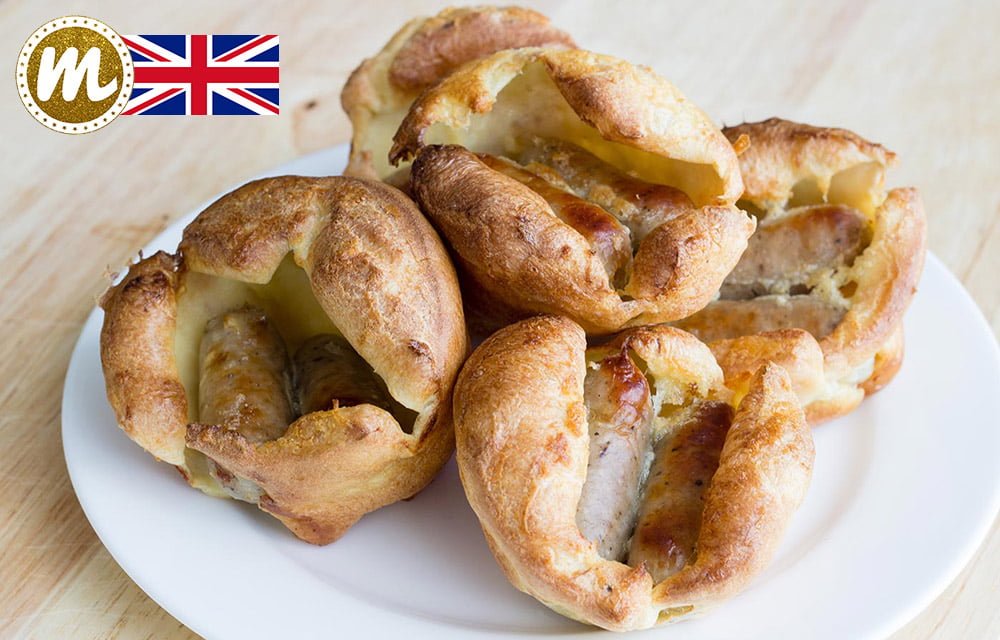 Tiny Toads
Miniature, single-serving toad-in-the-hole bites. Serve these little bad boys hot and watch them all disappear in seconds. Load up with some Pip's Tomate Assassino sauce or your standard HP brown sauce for handfuls of heaven.
View recipe / See more recipes from the United Kingdom
–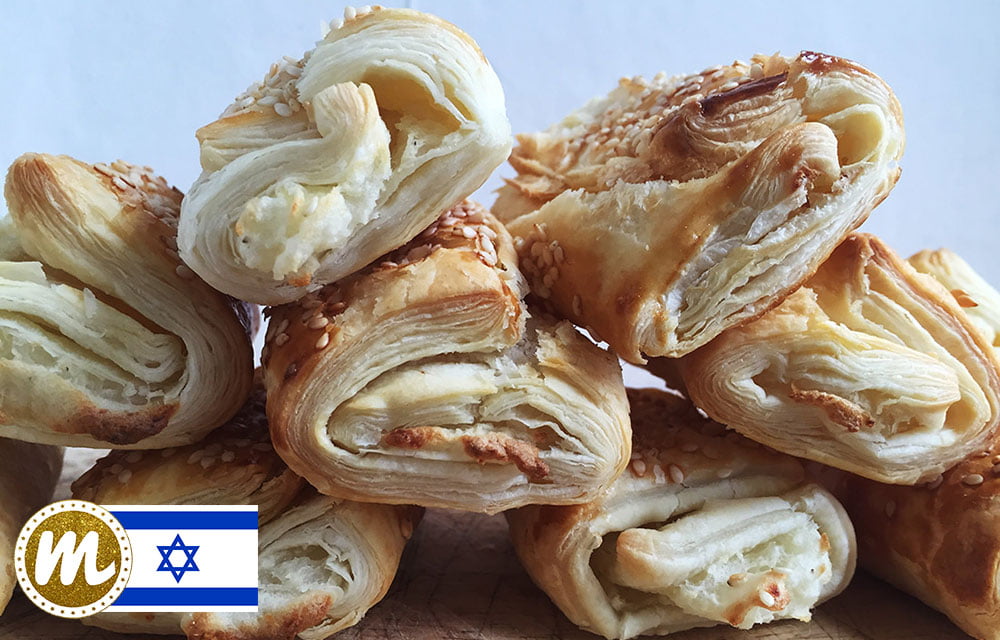 Potato bourekas
It's easy to see why potato bourekas are the most popular street food in Israel. These flaky pockets of mashed potato are already party favourites. They're messy, but that just makes them more fun to eat.
–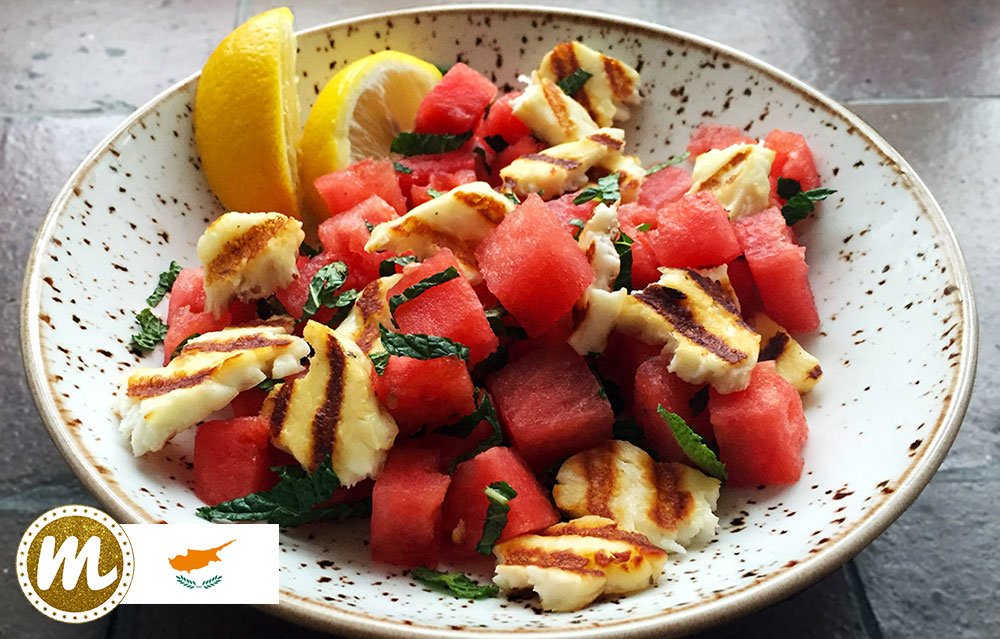 Halloumi, watermelon & mint salad
When you're surrounded by potato dishes, this refreshing salad is a welcome change for the palate. The focus here is obviously on Cyprus' generous gift to mankind – halloumi – which is perfectly complemented by the watermelon and mint. More please.
View recipe / See more recipes from Cyprus
–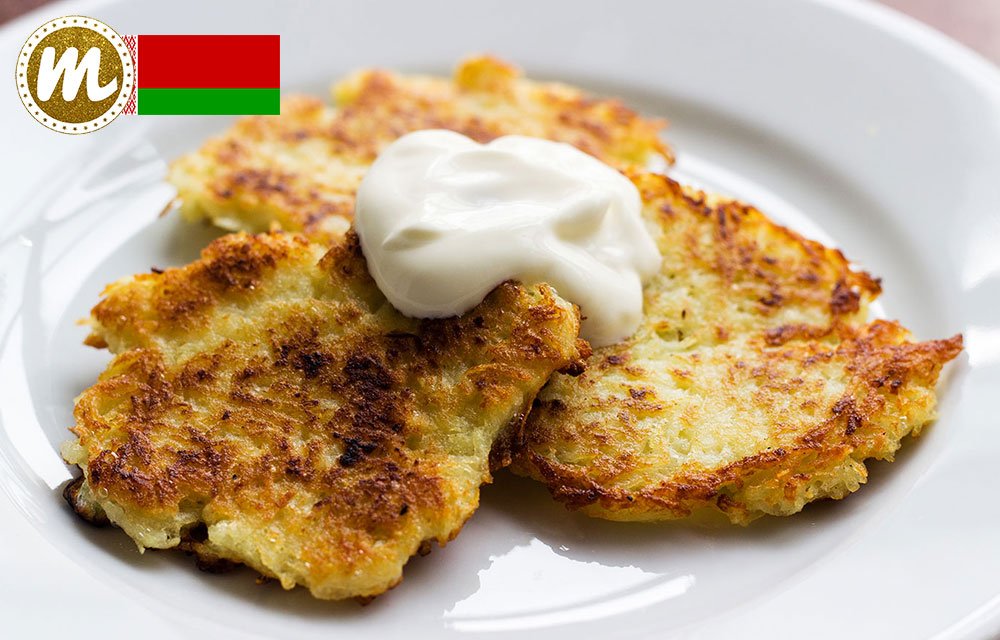 Draniki
Hot potato & onion pancakes! With sour cream! We'll be honest, this is exactly what we thought of when dreaming up Mission Eurovision, and it was one of the first things we cooked. These are also easy to whip up and serve hot – just get your mixture ready before your guests arrive, keep in the fridge and fry up small batches when you need another potato hit.
View recipe / See more recipes from Belarus
–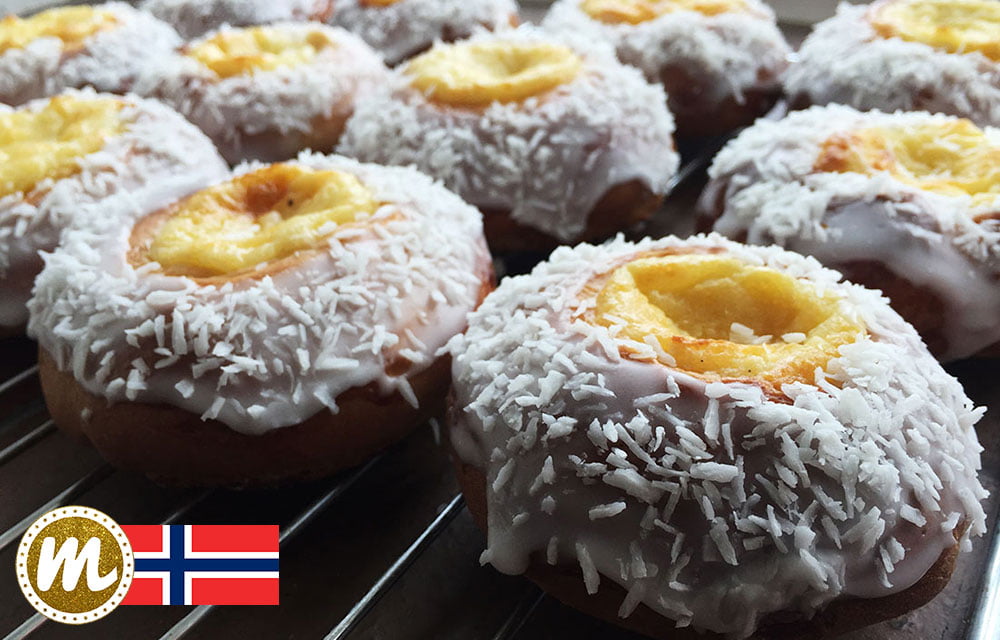 Skoleboller/skolebrød
There may have been some tears when making these, so they have to be on the list. It took us three attempts to get a good rising dough, but that's because we are NOT bakers and nothing to do with the recipe. We got there in the end and the payoff was immense – these cardamom flavoured buns satisfy the sweetest of cravings. They keep well too, so can be prepared a day or two before your party.