Halloumi, watermelon & mint salad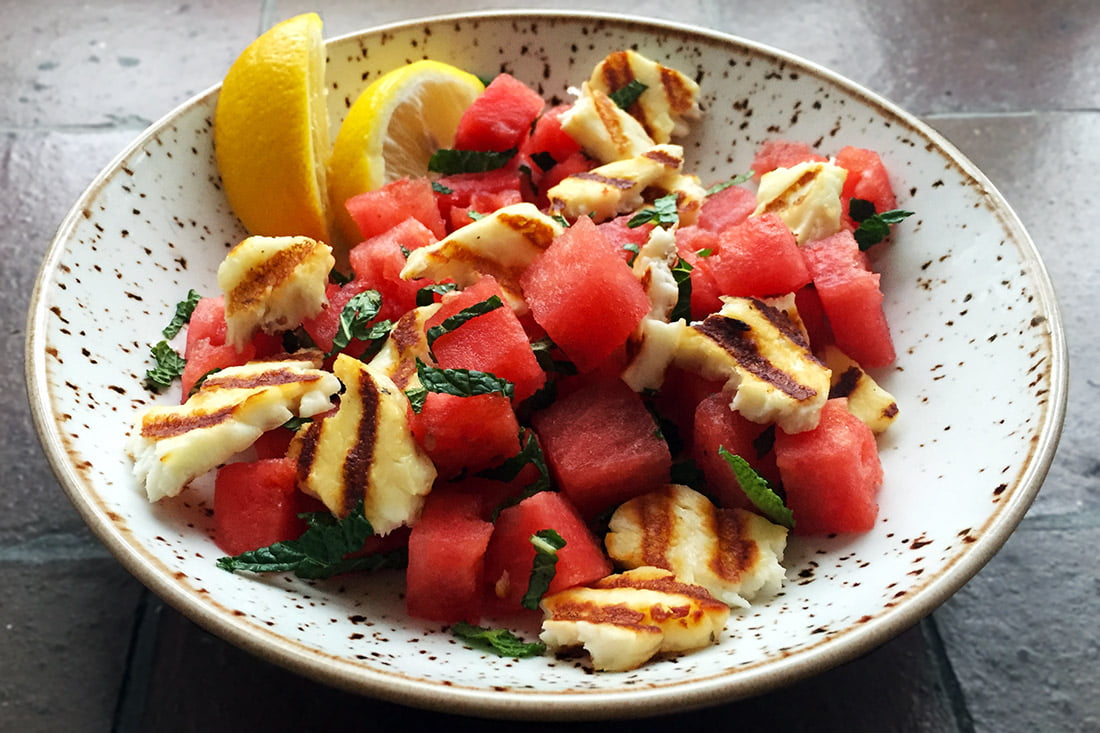 This refreshing salad features the god of all Cypriot exports: the halloumi cheese. The watermelon and fresh mint offer a zingy background to the salty, warm, griddled cheese, and all of the flavours create a wonderful mouthful of summer. Best topped off with some freshly squeezed lemon juice for a final kick of heaven.
We love this salad. We could eat this all day. Every day. Serve up mountains for your party to offer a fresh respite from the other carb-loaded dishes.
Time: 8 mins   /   Serves: 4   /   DIFFICULTY: Easy
Ingredients

250g halloumi cheese
600g watermelon, cubed
A handful of fresh mint, sliced
Olive oil
1/2 lemon
Steps
1.

Slice the halloumi and place into a griddle pan over a high heat with a drizzle of olive oil. Cook for 2-3 minutes on each side.

2.

Cube the watermelon and slice the mint, then add to a bowl together.

3.

Tear up your griddled halloumi and add to the salad. Serve with lemon portions and squeeze over the juice to taste.

4.

Bake in the oven at 200°C for 20 minutes, or until they start to brown.