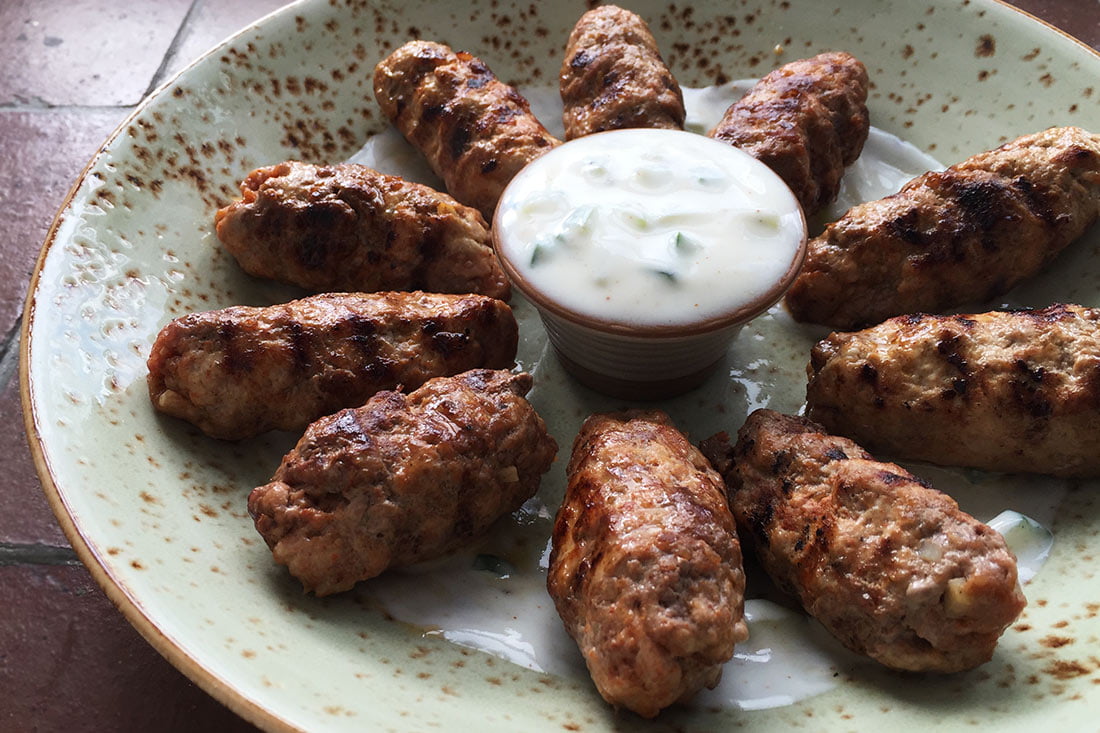 You'll find these grilled minced meat 'sausages' across the Balkans, but Ćevapčići is considered a national dish in Serbia. Packed full of flavour with paprika, garlic and cayenne pepper, and with beef, pork AND lamb, they're a meat lover's dream.
If the great British weather is being kind, fire up the barbecue and give them a good old grilling outside.
Time: 30 mins   /   Serves: 8   /   DIFFICULTY: Easy
Ingredients

250g minced beef
250g minced pork
250g minced lamb
3 teaspoons paprika
1 teaspoon cayenne pepper
2 garlic cloves, crushed
Salt & pepper
Yoghurt sauce

300g natural yoghurt
1/2 cucumber, diced
3 tablespoons lemon juice
A pinch of cayenne pepper
Steps
1. PREP

Mix the meat with the paprika, cayenne pepper & crushed garlic. Season well, then leave in the fridge for up to 24 hours to allow the flavours to develop.

2. YOGHURT SAUCE

Again, super simple, just mix all of the ingredients together to form a nice cool yoghurt sauce.

3. GRILL

Take handfuls of the meat mixture and form into small, fat, cigar shapes.

Grill or barbecue until nicely browned on the outside & cooked throughout.