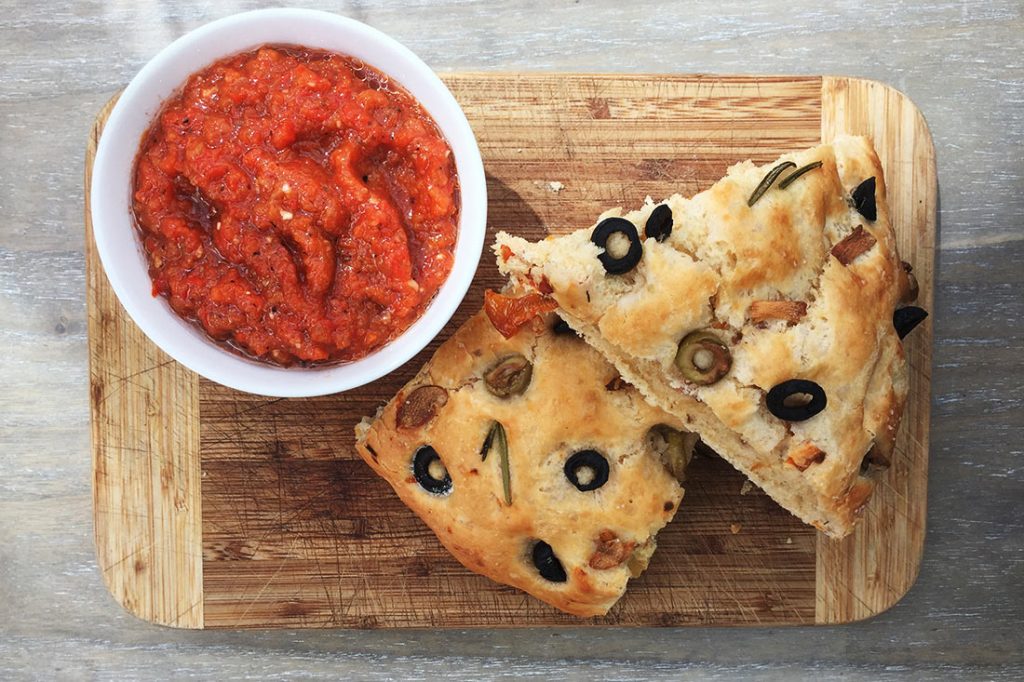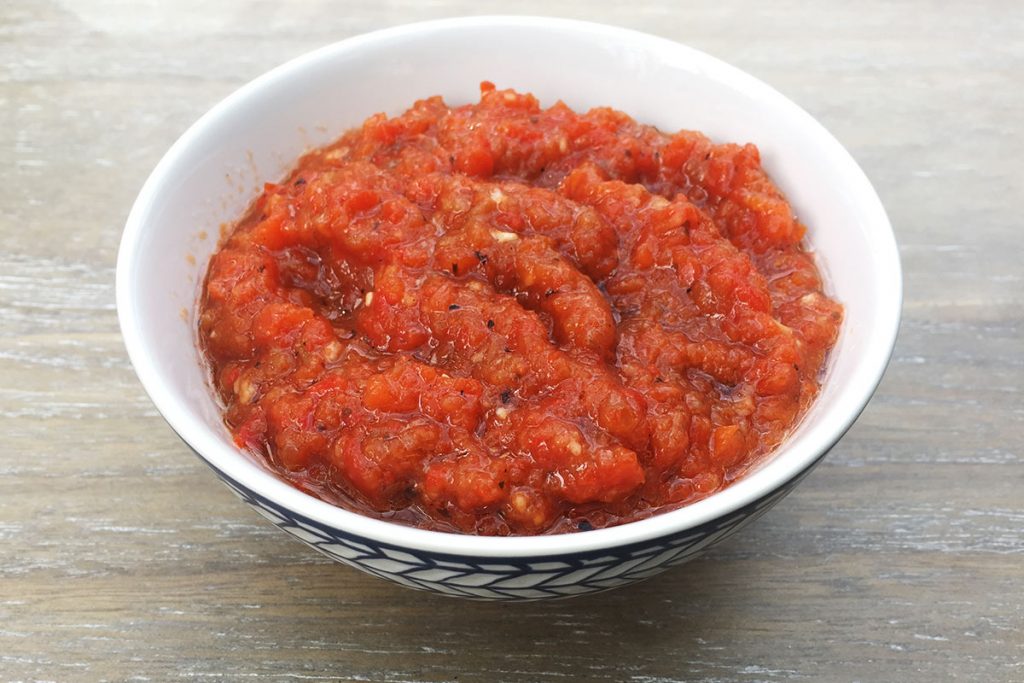 Time: 40 mins   /   Serves: 4   /   DIFFICULTY: Easy
Ingredients

6 red peppers
1 red chili
1 aubergine
4 garlic cloves
3 tablespoons olive oil
Salt & pepper
Steps
1.

Place the peppers and aubergine onto a large griddle plan and cook for 20-30 mins, turning them over every 5 mins to ensure you get an even char. The aubergine may take a little longer than the peppers to cook through.

2.

Cut the aubergine in half and scoop the inside into a food processor (discard the skin). Next, peel the skin off the peppers, de-seed, and place in with the aubergine.

Blend for a few seconds, then add in the garlic cloves, olive oil, chili and seasoning.

Blend again until you have a coarse texture. Serve with toasted bread, tortilla chips or whatever else takes your fancy!