About Mission Eurovision
The ultimate Eurovision party planning tool – we want to make your night as fabulous as possible! We launched this website in early 2016 and had a whirlwind first year, creating & testing over 100 recipes from participating countries, seeing thousands of downloads of our Eurovision Bingo cards and even taking in the live semi-finals in Stockholm.
Now we're back for the 2017 Eurovision Song Contest! Keep your eyes peeled for our new party packs…
Why Eurovision?
Because it's the greatest night of the year!
Isn't Eurovision a bit pants?
No. Get off our website.
Who's behind Mission Eurovision?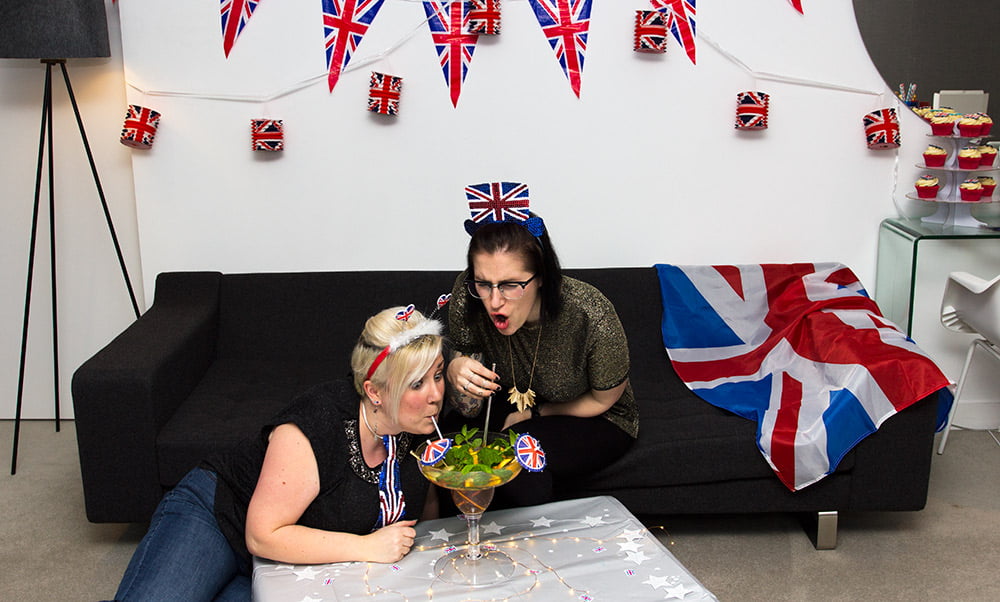 Hello, we're Ana & Karis. We're sisters and, no matter where we've been living in the country, have always watched Eurovision together – either in the same room at a party or via constant 'OMG' text messages.
It's time to share our love for Eurovision with the rest of the UK.