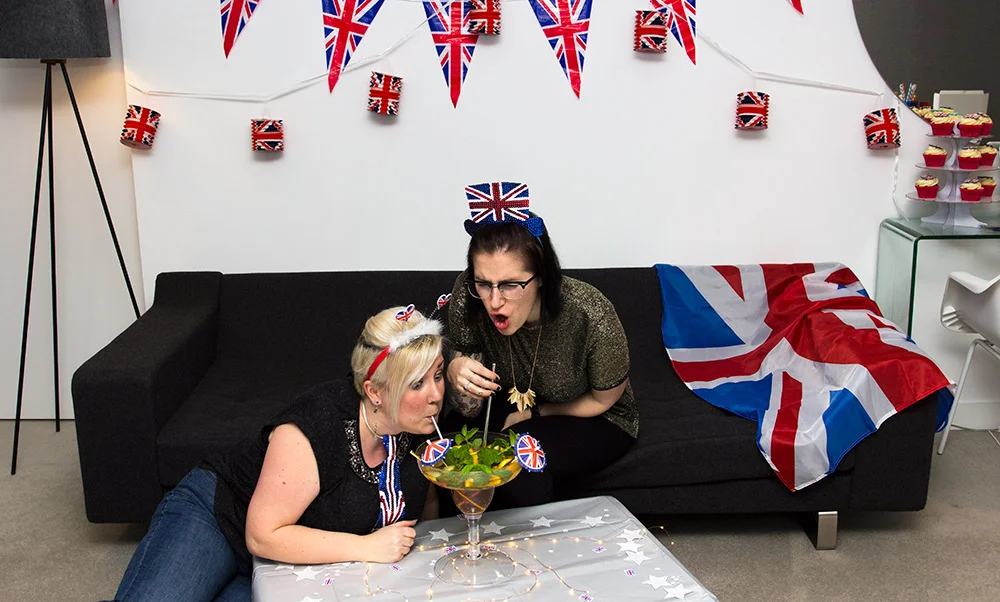 Hello! We're Ana and Karis, the sisters behind Mission Eurovision.
WHY DO WE DO THIS?
Because Eurovision is the greatest night of the year and we love to throw Eurovision parties!
ISN'T EUROVISION A BIT PANTS?
No. Get off our website.
WHAT'S THE STORY?
We were watching Slipknot at Download Festival (stick with it) and our conversation meandered to Eurovision (as it does). We wondered why there wasn't a big resource for Eurovision parties – the food, the drinks, the games – and so made a somewhat drunken commitment to make one.
The website launched in late 2015 and it turns out many of you also wanted a Eurovision party resource! Our Eurovision Bingo has been downloaded hundreds of thousands of times, and we've shared party tips in print and on the radio.
We don't believe in monetising every single interest or the ~hustle lifestyle. Please please don't purchase any rip-off Eurovision Bingo downloads on other sites – ours will always be free and updated every year. We may run adverts on certain content at other times of the year to pay for increasing server costs, but our plan is to keep the month of May free of any barriers to access.
You can chip in to help with the running costs at ko-fi.com if you like what we do. It's absolutely OK to scroll on by too.
General queries: hello@missioneurovision.co.uk
Ana: ana@missioneurovision.co.uk
Karis: karis@missioneurovision.co.uk
We try to avoid Twitter nowadays. Sorry if you've tried contacting us there.