Panzanella salad with burrata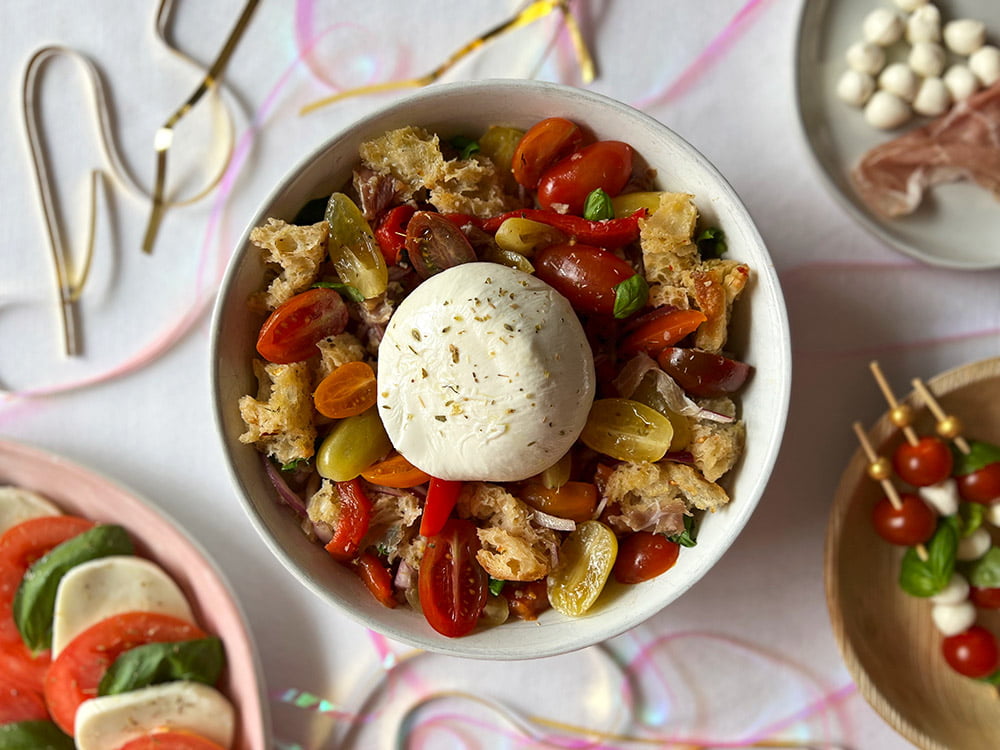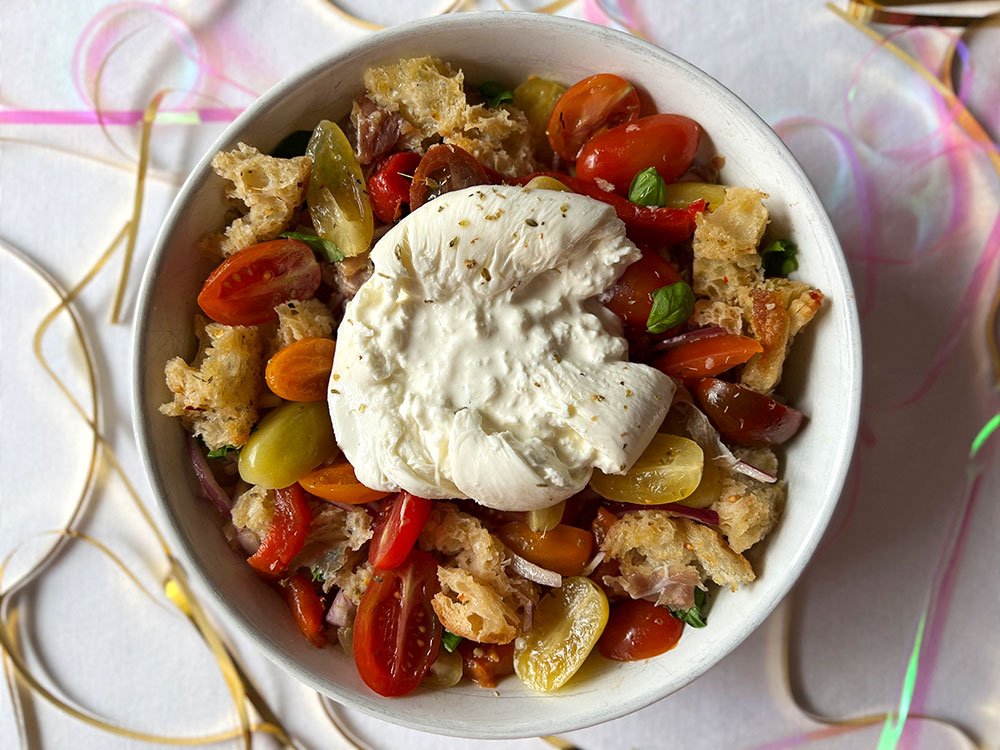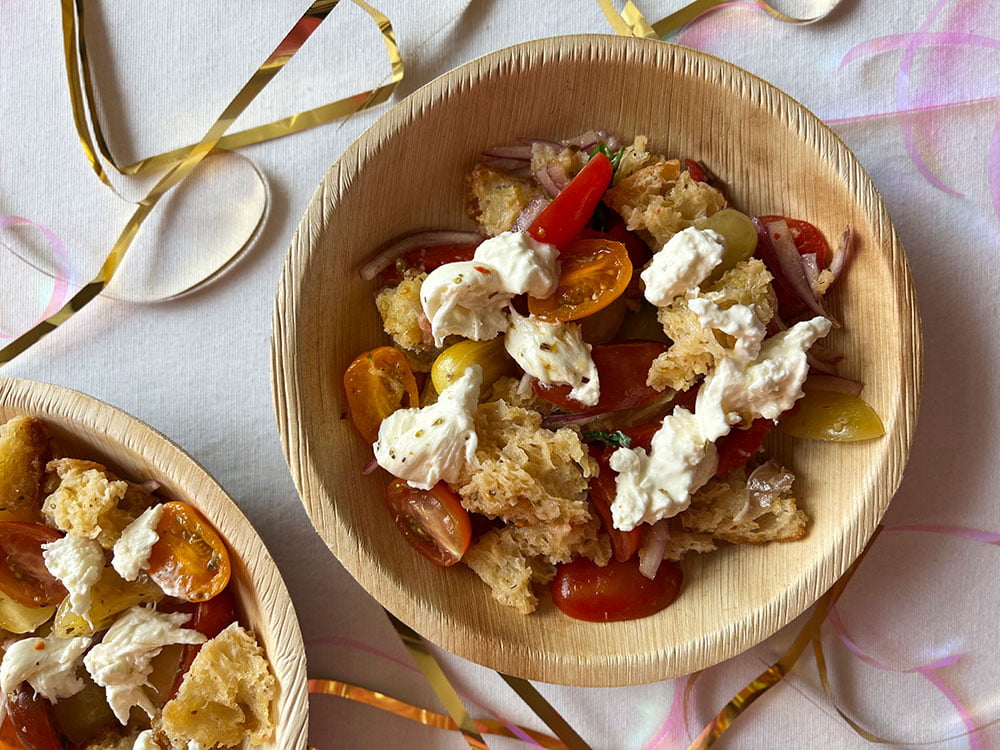 Panzanella is a traditional Italian salad from Tuscany with a punchy dressing that soaks into pieces of bread. Combined with fresh tomatoes, roasted peppers and herbs, this is a delicious and vibrant dish that's ideal for any party.
This salad comes complete with creamy burrata for an indulgent and satisfying treat!
1.
Pre-heat the oven to 200°C.
2.
Place the halved tomatoes in a colander over a bowl to catch the liquid. Sprinkle the salt over and mix well to coat. Leave for 15 minutes, shaking occasionally.
3.
Drain the jarred peppers and tear into strips. Combine them with the sliced red onion, minced garlic, oregano, red pepper flakes, 4 tbsp of the olive oil, and red wine vinegar. Place into the fridge.
4.
Tear the bread into bite size pieces. Spread onto a baking tray and drizzle with the remaining 2 tbsp olive oil. Toast in the oven for 8-10 minutes.
5.
Put the toasted bread into a large mixing bowl. Add the pepper mixture from the fridge, along with the tomatoes, tomato juice, and the water. Toss to coat everything.
6.
Add the prosciutto, basil and burrata!