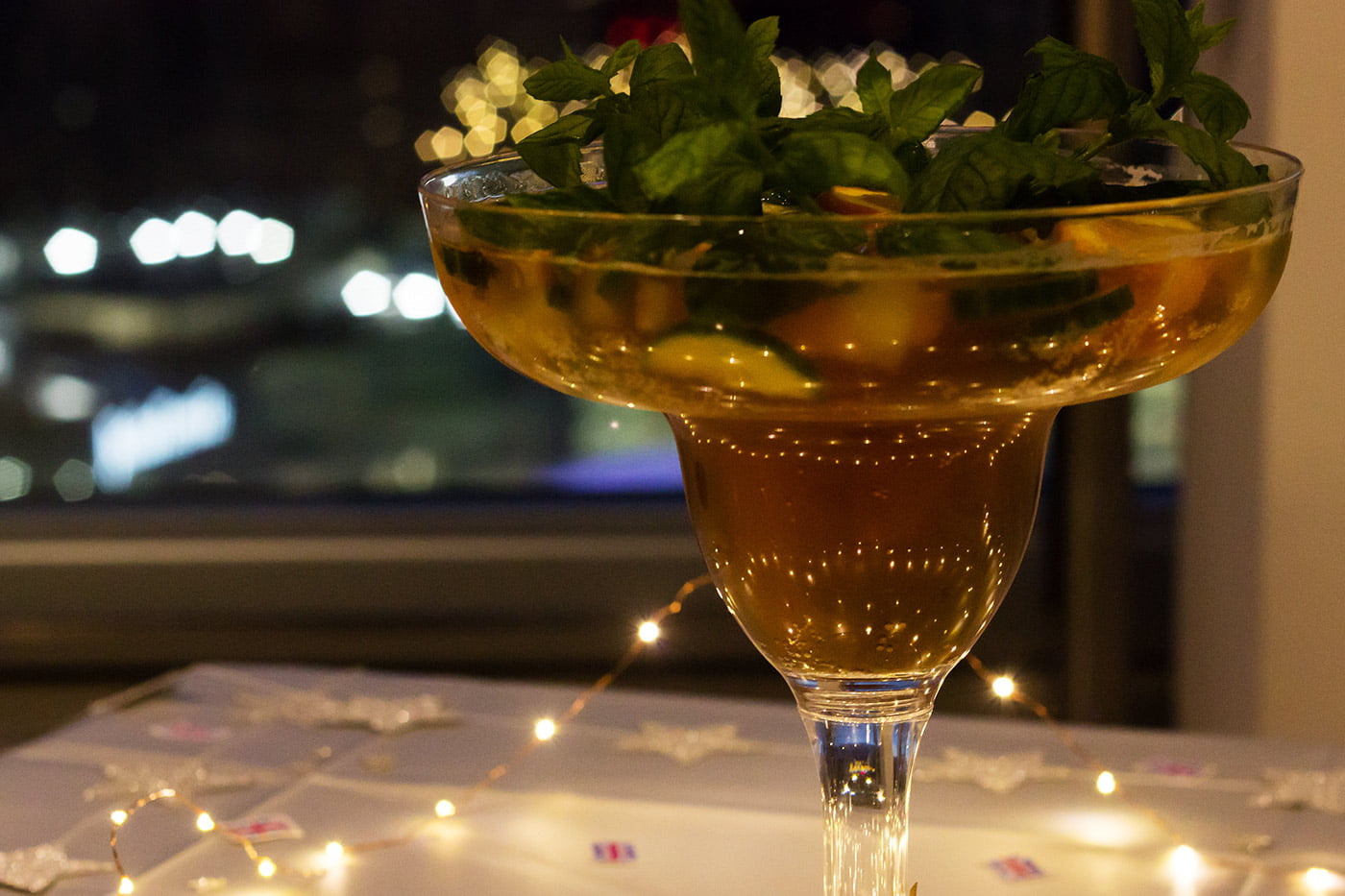 A classic British cocktail that tastes of summer and makes your room smell AMAZING!
Don't worry too much about the layers of fruit in your pitcher (or giant novelty cocktail glass) looking pretty or uniform as you're only going to stir it up. If you fancy your drink a little stronger you could use slightly less lemonade and more Pimm's, but we prefer the traditional recipe.
Pro tip – make a pitcher of this early doors and work your way through it while finishing the preparations for your party!
STRENGTH: 2/5   /   SWEETNESS: 4/5   /   DIFFICULTY: Medium
Ingredients

2 oranges, sliced
2 lemons, sliced
1/4 cucumber, sliced
500ml Pimm's No.1
1 litre lemonade
8 mint sprigs
To serve

2 pitchers
Highball glasses
Steps
1.

Add ice to each pitcher, about a quarter full. Add a layer of orange slices, lemon slices and cocktail slices.

3.

Pour half of the Pimm's into each pitcher, followed by half of the lemonade

4.

Stir gently. We find the handle of a wooden spoon works best!

5.

Push the mint sprigs down into the drink. Pour into highball glasses, making sure that everyone gets some of the orange, lemon and cucumber.