Selsig Morgannwg (Glamorgan sausage) rolls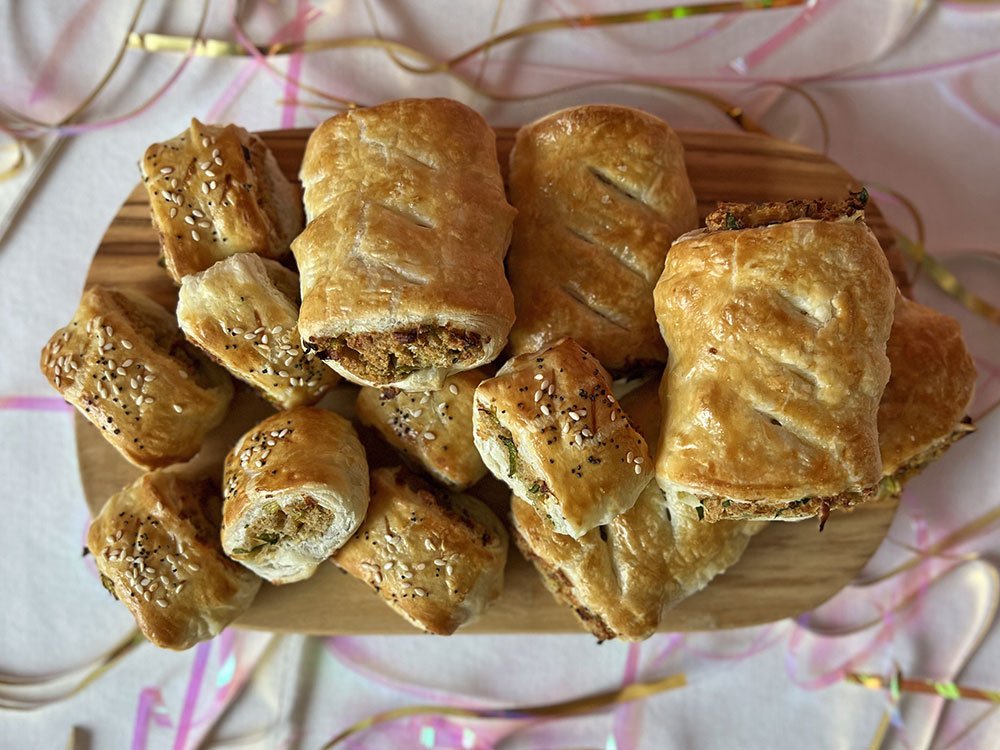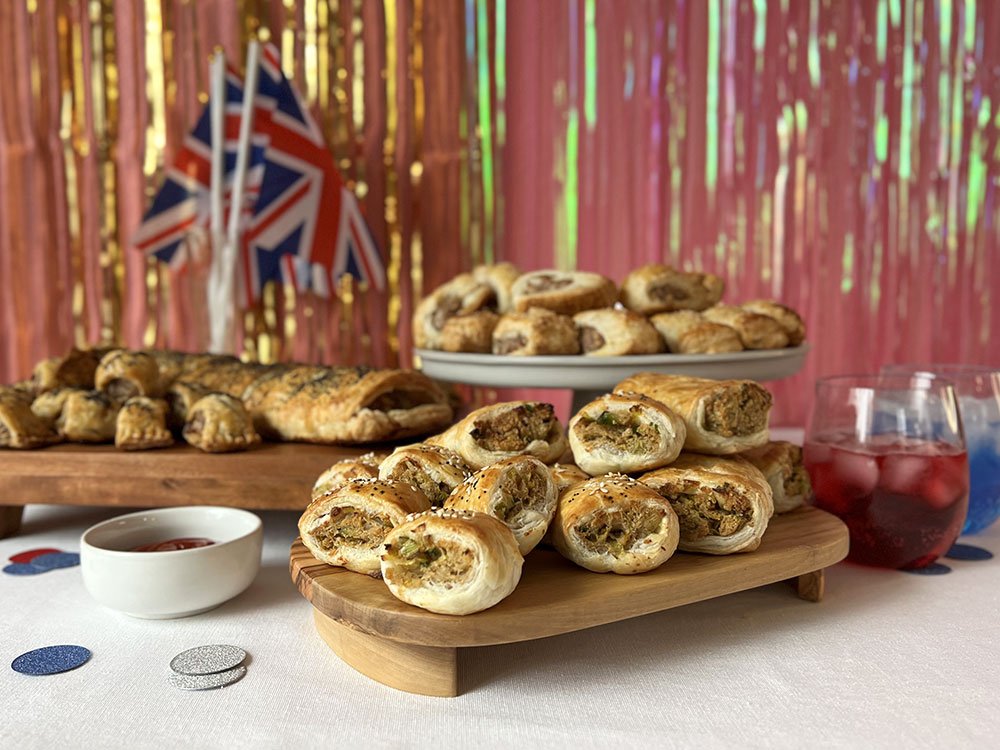 It's a wonderful time to be alive – there are so many sausage roll options! For those skipping meat, or just wanting to eat something delicious, the Welsh Glamorgan Sausage is right at home in puff pastry.
Made with Caerphilly cheese, leeks, and breadcrumbs, it's a sausage without the sausage – but don't let that fool you. Trust us, one bite and you'll be saying "dwi'n caru caws!" (that's Welsh for "I love cheese!") 
1.
Pre-heat your oven to 200°C.
2.
Sauté the shredded leeks in the butter for a few minutes, until softening.
3.
Mix the breadcrumbs, cheese, seasoning, mustard & parsley in a bowl. Add the leeks and continue to mix well.
4.
Beat 3 of the eggs and add to the mixture. Use your hands to bring everything together into a ball. If it's too dry, add some milk, a small splash at a time.
5.
Line a baking tray with greaseproof paper and unroll the pastry onto this, then cut lengthways, down the middle, into two separate pieces. Beat the remaining egg, and brush some onto the pastry.
6.
Split the sausage mixture into two portions and use your hands to roll into long sausage shapes, before laying down the middle of each piece of pastry.
Fold the pastry over to make two long rolls. Crimp the pastry together with a fork, and turn the roll slightly so that the fold is on the bottom.
Cut the long rolls up into smaller sausage rolls – we did some about 1.5 inches wide, and some 3 inches. Brush the top with more egg and then sprinkle the sesame and poppy seeds on top.
7.
Bake! They'll need about 15-18 minutes to get a nice golden top.