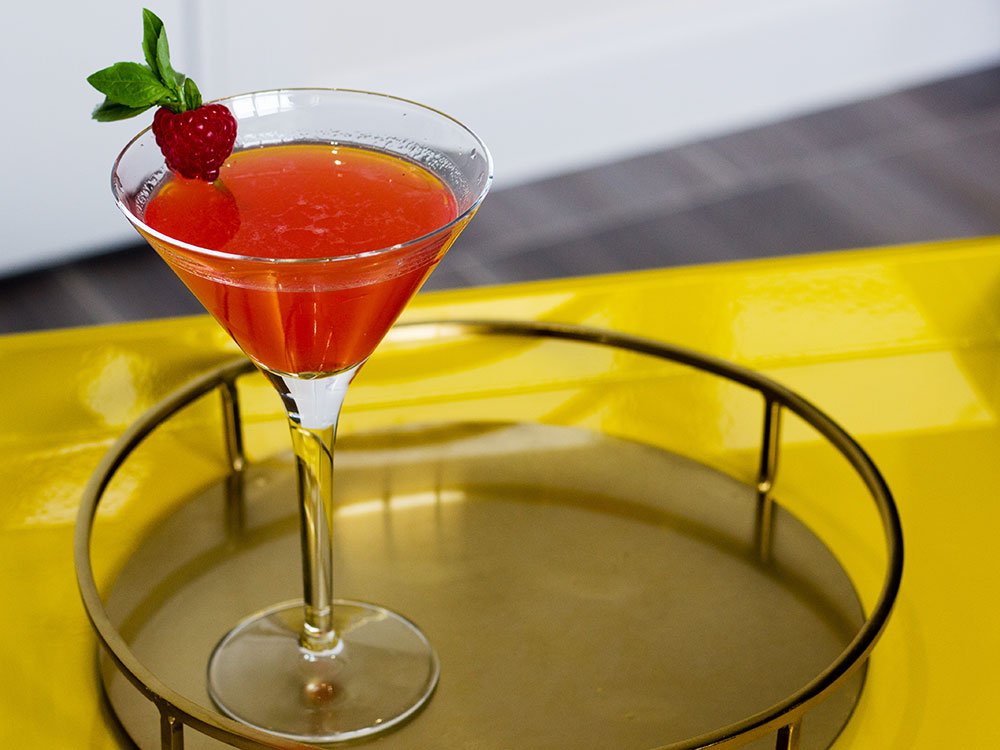 The Lithuanian Daiquiri was a winning cocktail at the Bacardi Legacy 2013 competition. Creator Robertas Janovskis made raspberries the hero, as raspberries can be found in all Lithuanian forests.
Exotic, delicate and fragrant, this cocktail is worth the hard work. 
1.
Muddle the lemongrass in your cocktail shaker. If you don't have a cocktail muddler just use the handle of a wooden spoon
2.
Pour in the white rum, lime juice and add the sugar, stirring until the sugar is dissolved
3.
Add some ice and the raspberries to the shaker, and SHAKE. And SHAKE again! You'll want to use the ice cubes to mash up those raspberries and get the juice out, so start building some Madonna arm muscles
4.
Take the lid off the shaker, and stir the basil through
5.
Double strain, and serve with a raspberry & basil leaf garnish. Make this by stripping some leaves from a sprig of basil, and pushing the stem through the raspberry. So pretty!