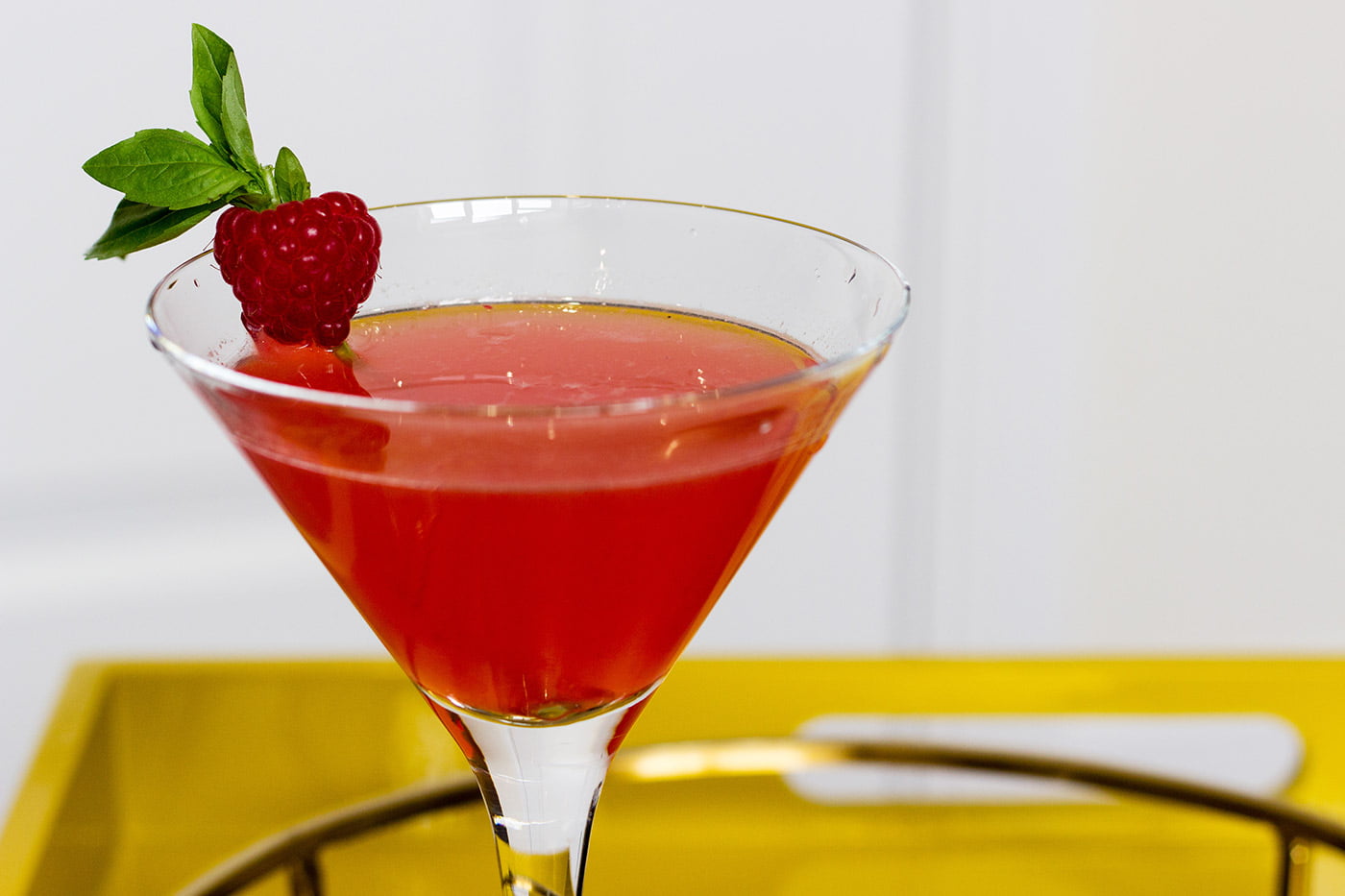 Cor, this is bladdy lahvley! Exotic, delicate and fragrant this Lithuanian Daiquiri may be our new favourite (is anyone keeping count of how many favourites we have now?).
This does take a bit longer to make than your average cocktail, but there's nothing average about the taste. Smashing up fresh raspberries makes this cocktail juicy and delicious without being too sweet, and the basil stirred through at the end gives it just a hint of flavour without being overwhelming.
STRENGTH: 4/5   /   SWEETNESS: 2/5   /   DIFFICULTY: Hard
Ingredients

2 measures white rum
1 measure lime juice
1 small handful raspberries
2 tsp sugar
1 small handful basil leaves
7g lemon grass
To serve

1 raspberry
2 basil leaves
Cocktail glass
Steps
1.

Muddle the lemon grass in your cocktail shaker. If you don't have a cocktail muddler just use the handle of a wooden spoon

2.

Pour in the white rum, lime juice and add the sugar, stirring until the sugar is dissolved

3.

Add some ice and the raspberries to the shaker, and SHAKE. And SHAKE again! You'll want to use the ice cubes to mash up those raspberries and get the juice out, so start building some Madonna arm muscles

4.

Take the lid off the shaker, and stir the basil through

5.

Double strain, and serve with a raspberry & basil leaf garnish. Make this by stripping some leaves from a sprig of basil, and pushing the stem through the raspberry. So pretty!