Aigua de València (Valencian Water)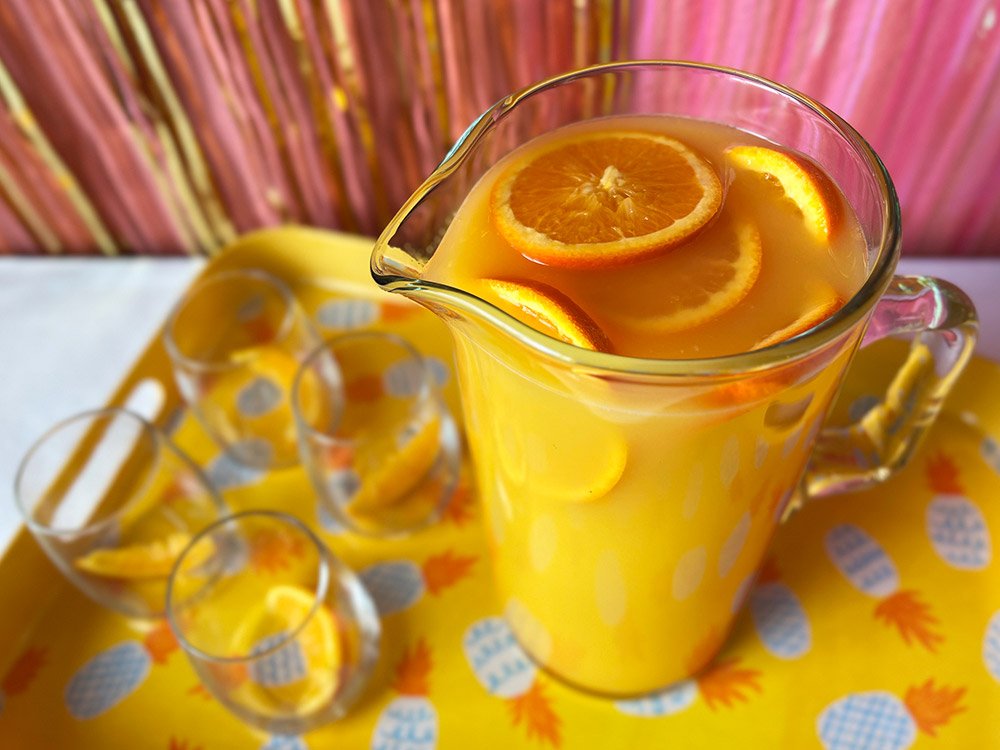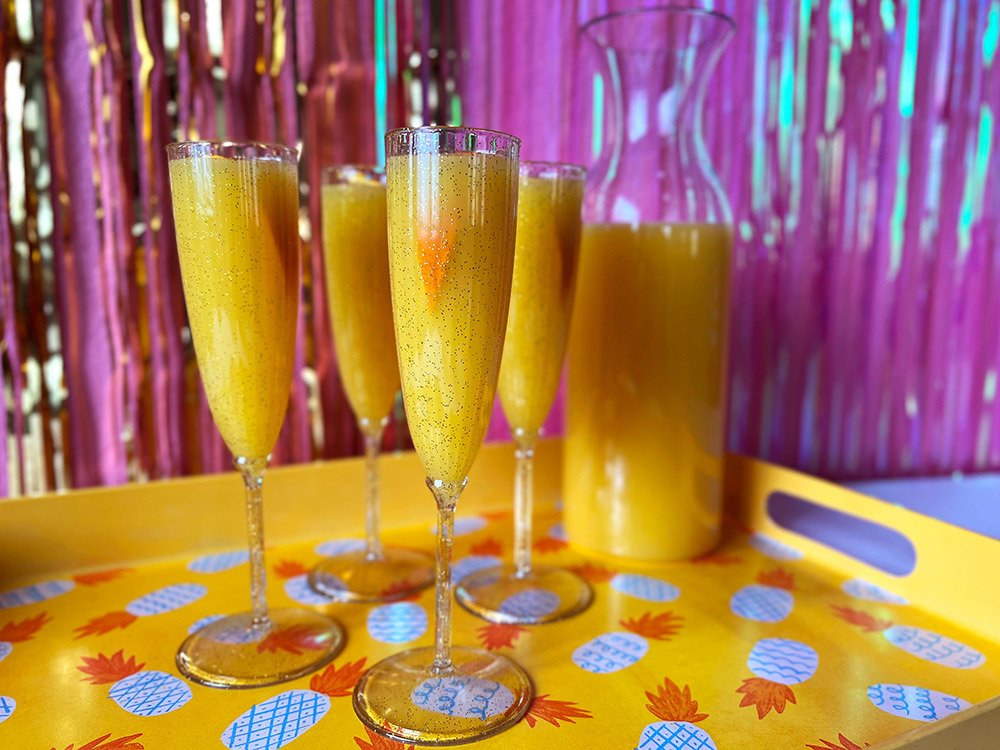 The Aigua de València ('water of Valencia') is a sweet, citrus cocktail with a hefty amount of booze – we're talking gin, vodka and sparkling wine. Best enjoyed with a group of friends, it's a great drink for special occasions and parties. Celebrate Spain at Eurovision with this bright taste of summer!
Looks are definitely deceiving – this packs more than a punch. 
The cocktail is said to have been created in the 1950s by Constante Gil, a bartender at the Café Madrid de Valencia. It quickly became popular among locals and tourists, and is now considered a signature drink of Valencia.
We used this recipe from 'Visit Valencia':
STRENGTH: 4/5 | SWEETNESS: 2/5 | DIFFICULTY: EASY
1.
Put some ice in the pitcher.
2.
Add the vodka, followed by the gin, then the orange juice. Stir.
3.
Top with Cava.
4.
(Optional) Taste, and stir in sugar if you want it sweeter.