Räksmörgås (prawn sandwich)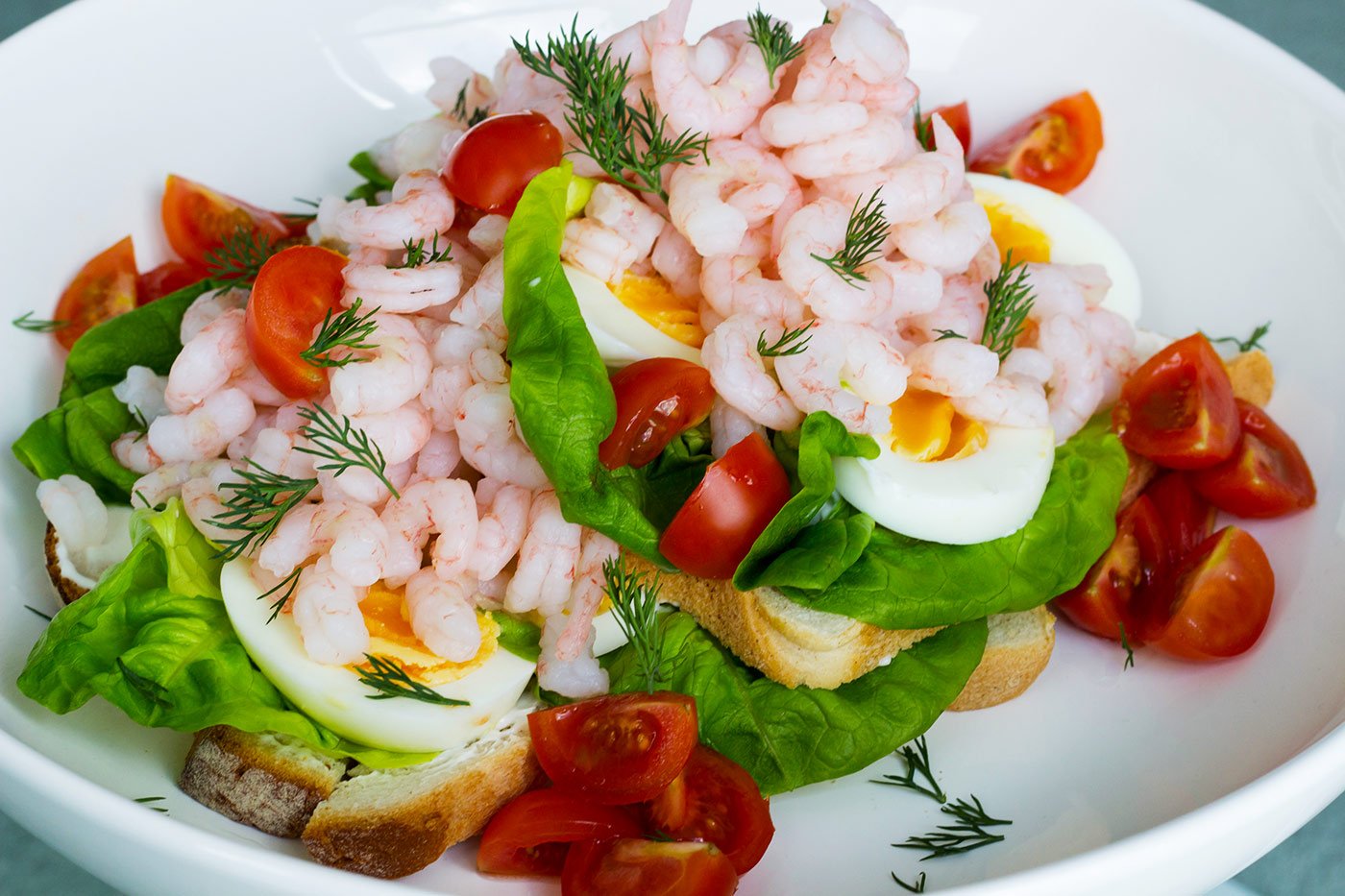 You can't spend a minute in Sweden without stumbling across a generous display of these open prawn sandwiches. Not only are they fresh and bursting with flavour, they look pretty vibrant and colourful too! You can mix the lemon juice in with the mayonnaise or just squeeze over the top to sharpen the whole dish.
Time: 20 mins   /   Serves: 2   /   DIFFICULTY: Easy
Ingredients

2 eggs, medium
250g cooked & peeled prawns
4 slices of bread
Lettuce leaves
Mayonnaise
Cherry tomatoes
Fresh dill
Lemon wedges
Steps
1. EGGS!

Add the eggs to a saucepan full of cold water and bring to a rolling boil, then turn off the heat and leave with the lid on for 9 minutes.

Drain the hot water and immediately transfer the eggs to a bowl of cold/icy water. Leave for at least 2 minutes, then peel.

2. ASSEMBLE!

Spread a thin layer of mayonnaise onto the bread. Arrange some of the lettuce leaves on top, then add another thin layer of mayonnaise.

Next, slice the eggs and add to the sandwich.

Now add the prawns, some chopped up cherry tomatoes and a few springs of fresh dill. Squeeze the lemon over the prawns and crack a bit of black pepper to finish.