Räkmacka (Prawn sandwich)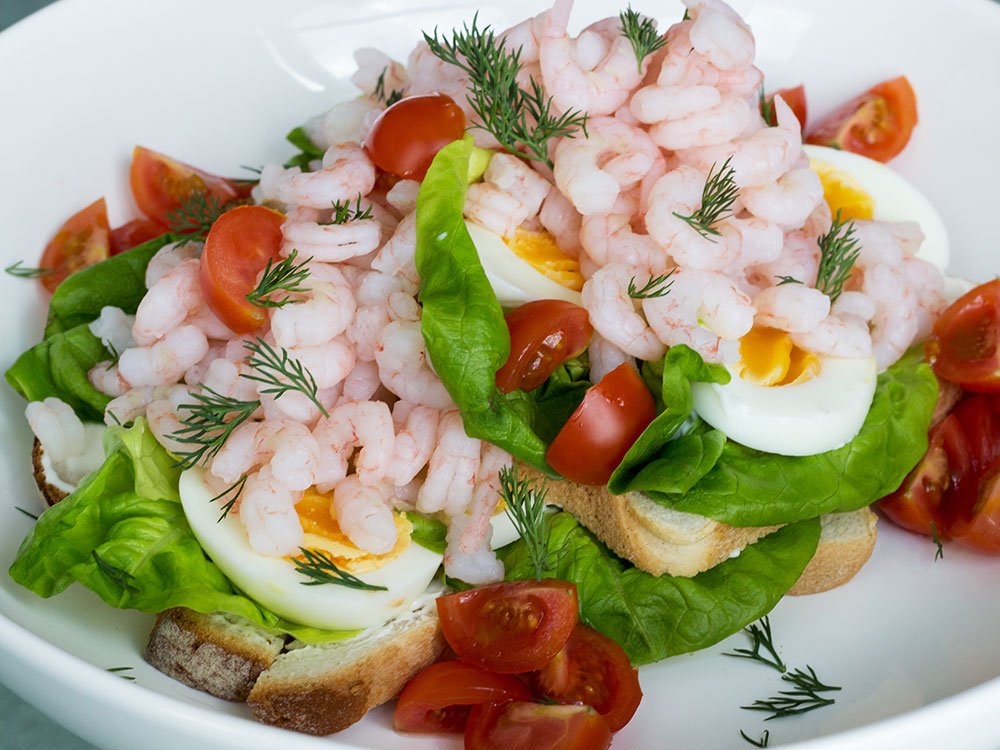 You can't spend a minute in Sweden without stumbling across a generous display of these open prawn sandwiches. Not only are they fresh and bursting with flavour, they look pretty vibrant and colourful too!
Recipe originally published 17/03/2016
We incorrectly called this 'Räksmörgås' for years, but have just discovered that an open prawn sandwich is called 'Räkmacka'. Apologies, Sweden.
Our recipe came from taste testing a huge variety of these across Sweden. The quality of your sandwich all comes down to the quality of your ingredients – we will be making this again to update the photo with some much better prawns & bread. 
TIME: 20 mins / DIFFICULTY: EASY / BEST FRESH
1.
Spread butter on the bread, then layer your lettuce, mayonnaise, egg, tomatoes, more mayonnaise and prawns on top. Sprinkle some dill and squeeze lemon over the top.
2.
Enjoy!