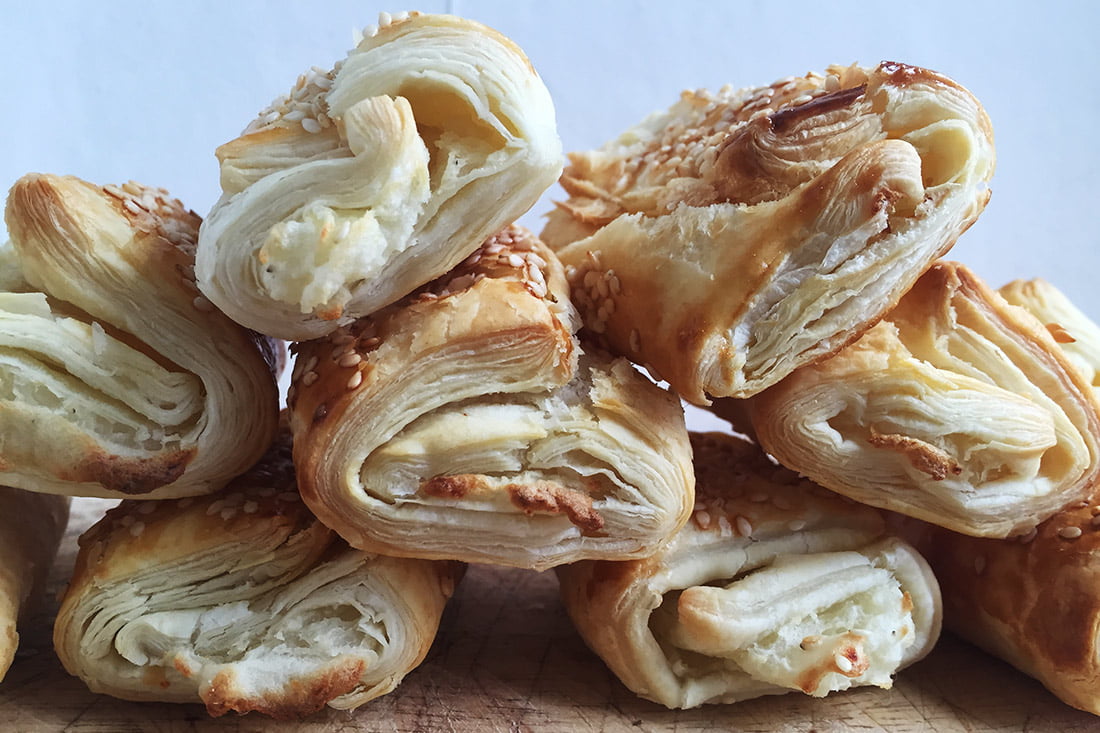 Delicious little savoury puffs of potato and pastry! A popular street food in Israel, these flaky bourekas are incredibly simple to make but packed full of flavour – it's amazing what a bit of seasoned mashed potato can do to your mood. Perfect party snacks to soak up any alcohol, and also perfect comfort food.
This will quickly become your favourite way to use up any leftover mashed potatoes.
Time: 45 mins   /   Serves: 8   /   DIFFICULTY: Easy
Ingredients

640g (2 packs) ready-rolled puff pastry
4 potatoes
1 onion, diced
1 garlic clove, crushed
1 egg
A sprinkling of sesame seeds
Steps
1. POTATOES!

Cube the potatoes and boil in water for 15 minutes/until soft. Mash with a little milk and some salt & pepper.

2. THE REST

Fry the onion and garlic in a little olive oil. Once golden, add to the mashed potatoes and mix in.

3.

Cut the puff pastry into rectangles - one 320g sheet will cut into 12 good sized pieces. Spoon a bit of the potato mixture onto the end of each rectangle, then fold/roll over.

Brush the tops with beaten egg and sprinkle sesame seeds over.

4.

Bake in the oven at 200°C for 20 minutes, or until they start to brown.