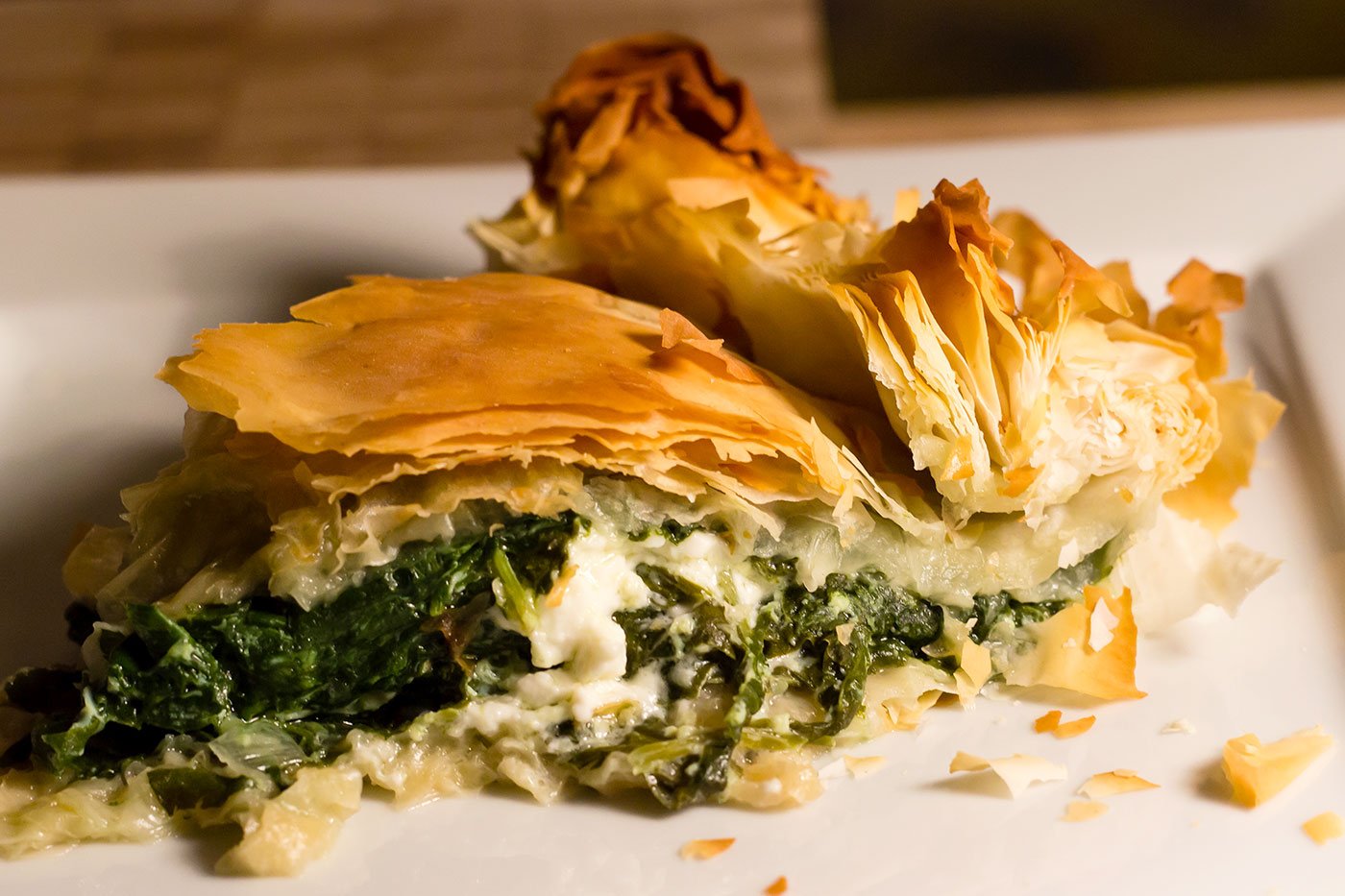 A flaky pastry and spinach dish traditional to southern Albania. The crumbled feta cheese brings a welcome tanginess to the recipe. You can make individual small portions or one large Byrek cut up into slices – we went for the latter to make the most of the squidgy filling.
Pay close attention to the seasoning! You'll want to add just a little more salt than you think you should.
Time: 55 mins   /   Serves: 6   /   DIFFICULTY: Medium
Ingredients

600g spinach, chopped
30 filo pastry leaves
100g feta cheese, diced
5 spring onions, chopped
2 medium eggs
Salt
Olive oil
Steps
1. PREP

Pre-heat the oven to 180°C.

Brush your pie dish with olive oil. Start laying the pastry leaves in a criss-cross pattern, sprinkling olive oil between layers, until you've used half of the pack. Leave an inch of pastry hanging over the side of the dish.

2.

Add the spinach to a bowl and sprinkle with salt. Stir in the feta cheese, spring onions and eggs.

3.

Spread the mixture into the pie dish, then cover with the remaining pastry leaves, layering as before.

Roll the edges of the pastry up and tuck in on the top. Brush with more olive oil.

4. BAKE

Bake in the oven at 180°C for 45 minutes, or until golden brown.