Nidi di Rondine (Pasta Swallow's Nests)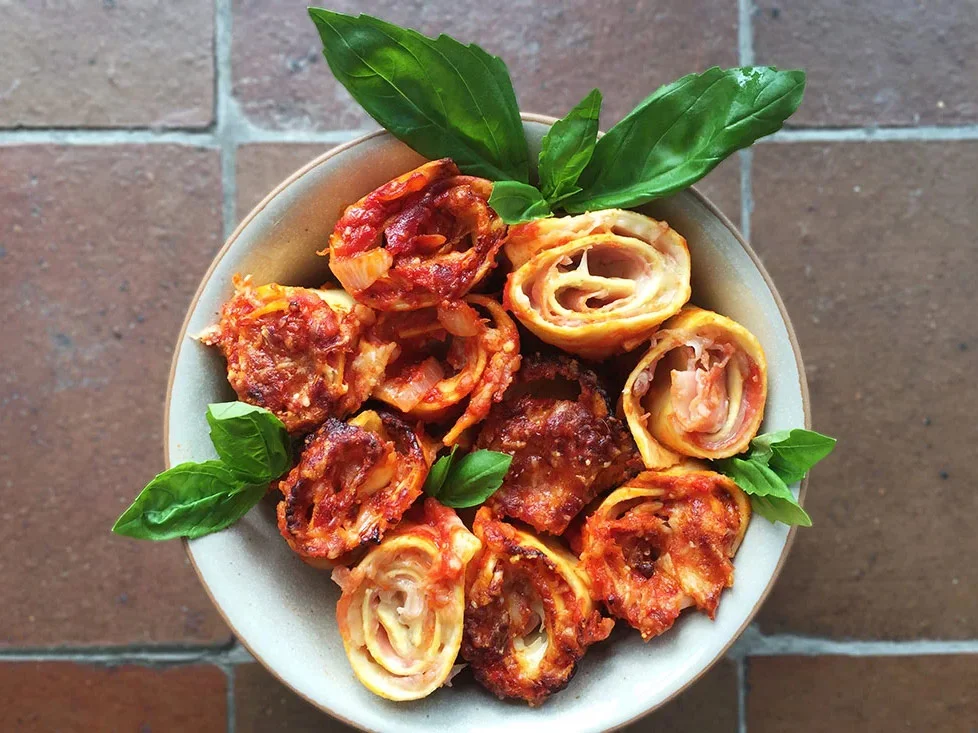 Hailing from the Most Serene Republic of San Marino, Nidi di Rondine is a flavourful pasta dish. These little pasta roses are all gooey with cheese, cheese, and a bit more cheese, all wrapped up with some prosciutto ham and cooked in a simple marinara sauce.
Recipe originally published 02/04/2016
This hearty dish is made with pasta, béchamel sauce, tomato sauce, and can sometimes have a filling made of cured ham, chicken, or turkey. The pasta is shaped into rounds that resemble swallow's nests, giving the dish its name. Nidi di Rondine is a crowd-pleaser that is easy to make in large quantities, making it an ideal choice for your party!
We cheated and used some lasagne sheets from Tesco, but you could of course make your own pasta. 
TIME: 50 mins / DIFFICULTY: MEDIUM / BEST FRESH
1. BECHAMEL SAUCE
Whisk the milk and flour in a saucepan together. Add the butter and cheese, and place over a medium heat. Keep whisking until the sauce thickens.
2. TOMATO SAUCE
At the same time your bechamel sauce is coming together, start frying the onion and garlic in olive oil. Add the passata and salt & pepper, then leave to simmer.
3. PASTA ROSES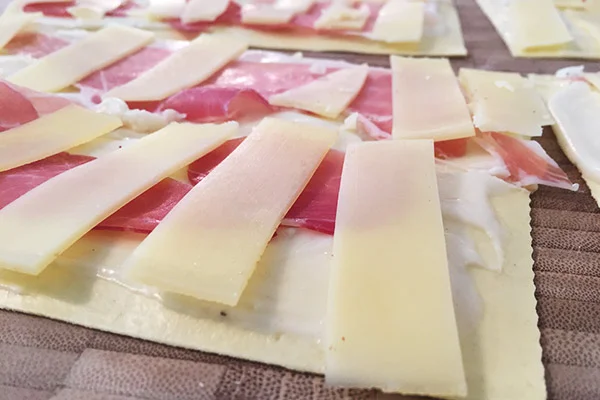 Score lengthways down the lasagne sheets and cut each into three strips.
Spread the bechamel sauce all over the sheets. Add the prosciutto and emmental slices on top.
4. ROLL UP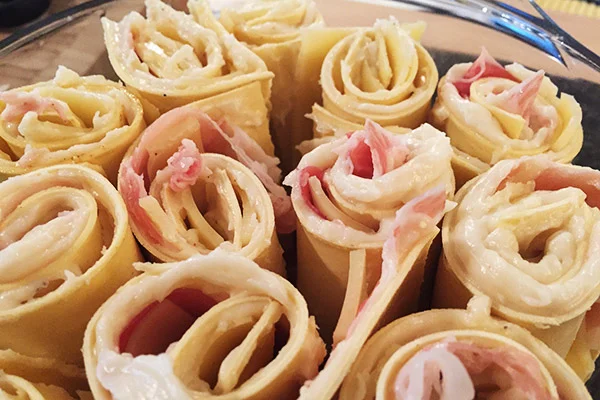 Place a bit of your tomato sauce in the bottom of an ovenproof dish.
Roll the pasta strips up into little 'roses', then stand in the tomato sauce. Pack each roll in tightly. Place a bit of tomato sauce inside some/all of the rolls and around the edges to help the pasta cook through. Sprinkle some grated parmesan over the top.
5. BAKE!
Cook in the oven at 180°C for 30 minutes.