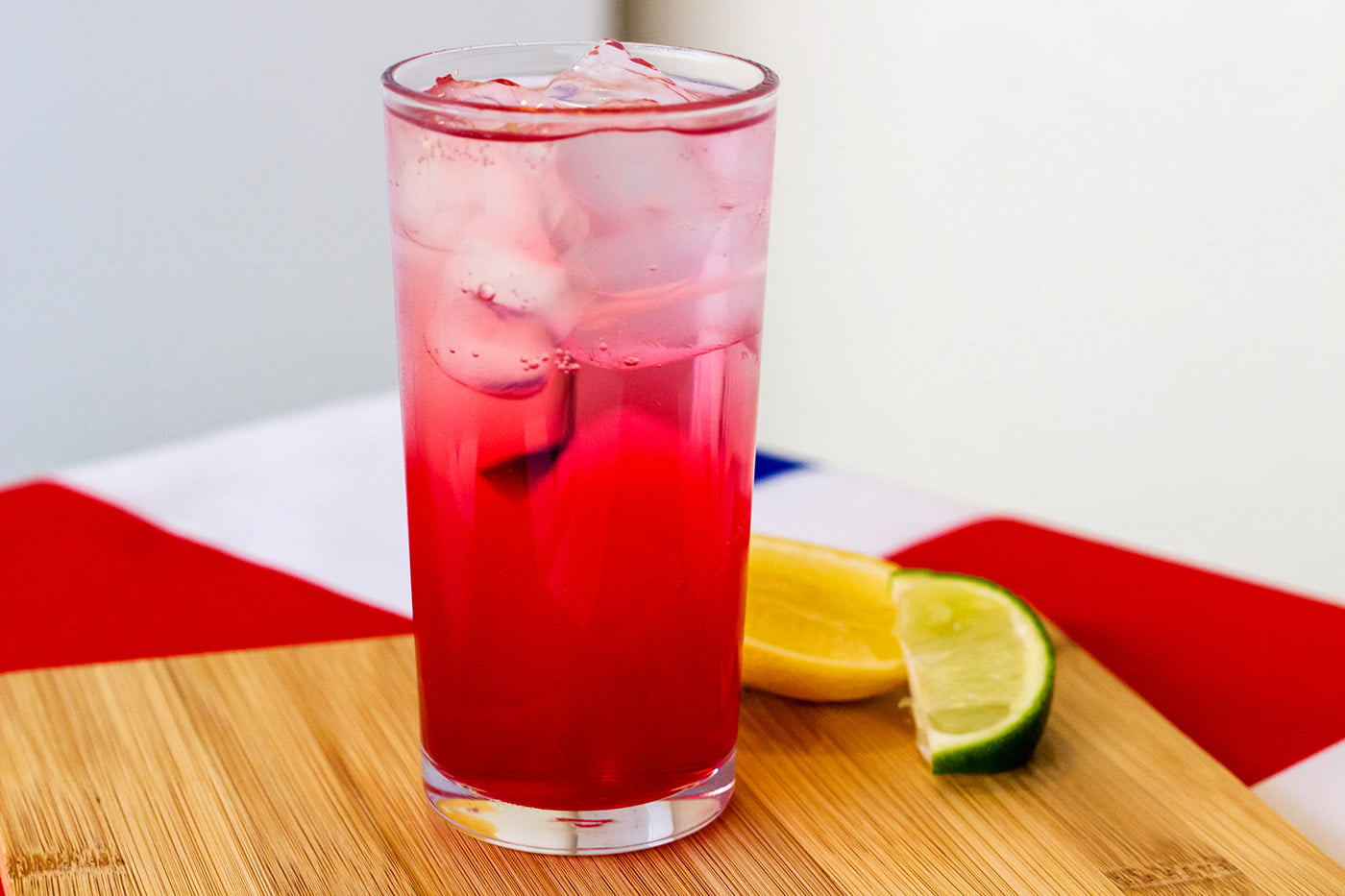 The distinctive anise taste of ouzo is given a cheeky fruity lift with your choice of blue curaçao or grenadine.
We loved the bright ombre look of this cocktail. Our preference was the slightly sweeter grenadine version which provided the perfect balance to the deep liquorice ouzo. If you find the amount of ouzo too much for you, reduce the amount by half and add some more lemonade instead. It will still look just as pretty!
Whip up a batch of our tzatziki and serve this as the perfect accompaniment with some olives.
STRENGTH: 3/5   /   SWEETNESS: 2/5   /   DIFFICULTY: Easy
Ingredients

1 measure ouzo
1 measure blue curaçao or grenadine
3 measures lemonade
To serve

Highball glass
Steps
1.

Add the ouzo and blue curaçao or grenadine to your glass

2.

Fill your glass with ice, and top with lemonade