Piadina w/ prosciutto & ricotta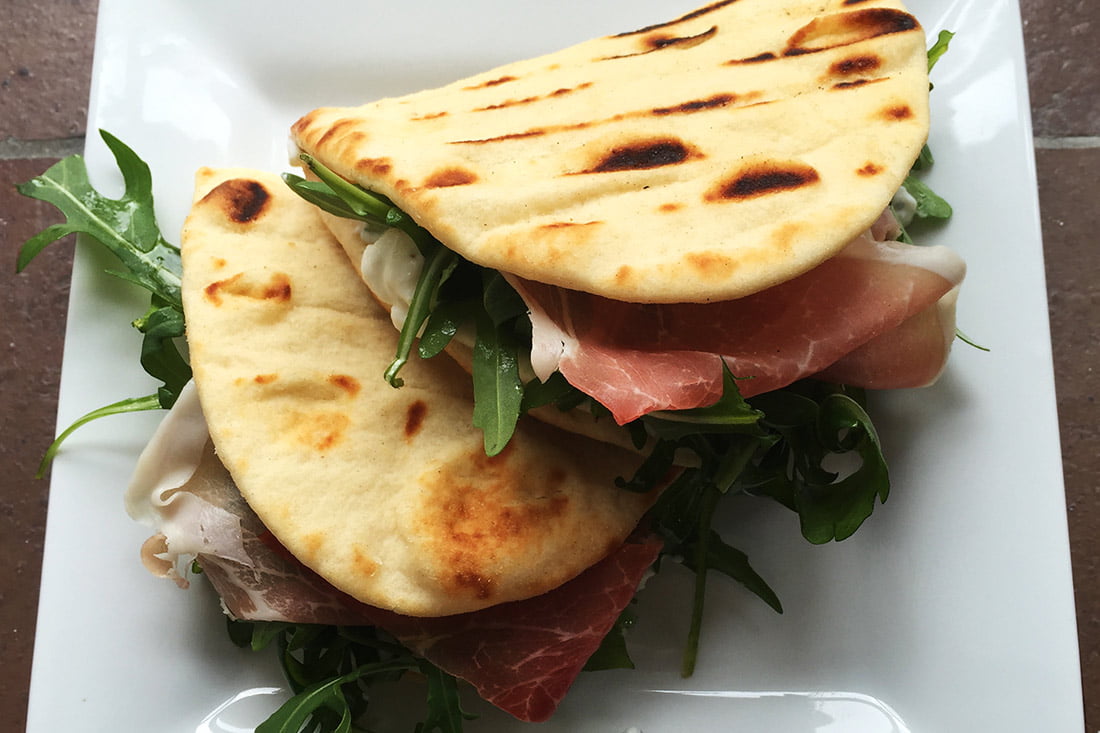 These little flatbread sandwiches are super simple to make. You don't want to complicate things here – it's all about sourcing good ingredients and letting them do the talking. An investment in some quality ricotta cheese and prosciutto ham is well worth it.
If you can't find any flatbreads (Tesco do them), you can either make your own… or substitute for some pitas.
Time: 5 mins   /   Serves: 4   /   DIFFICULTY: Easy
Ingredients

4 white flatbreads
70g wild rocket
8 slices prosciutto
100g ricotta cheese
Juice of 1/2 lemon
Extra virgin olive oil
Steps
1. PREP

Toss the rocket leaves in some extra virgin olive oil and the lemon juice.

In another bowl, mix the ricotta cheese with salt & pepper.

2. TOAST

Brush some olive oil on the bread and lightly griddle to warm through.

3. ASSEMBLE!

Fold your flatbreads in half. Spread the ricotta cheese on the bottom, pile on the rocket leaves, and then fold the prosciutto slices on top. Devour.