Where to buy: party drinking receptacles
So you've got your playlist on, the food in the oven and the cocktail shaker out ready for your first batch of drinks. You're all ready to party, right? Wrong. You forgot to order a novelty oversized cocktail glass, you idiot. The party is ruined.
Never fear, Mission Eurovision is here with a selection of our favourite glasses, cups and mugs to safely transport your drinks from shaker to mouth.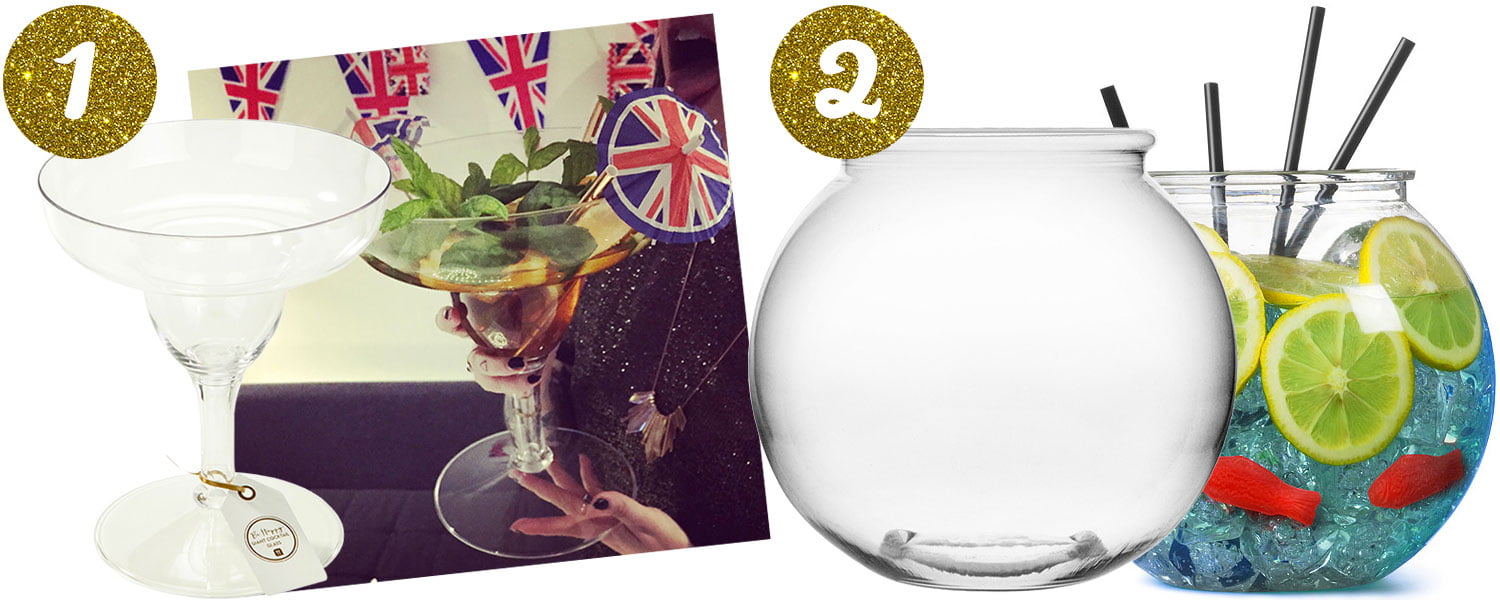 These oversized plastic bowls are a great way to show off your finest cocktails. We opted to use the large glass to make up our Pimm's Cup for a truly showstopping drink for one. (Just kidding, make sure you share.)
1. Giant Cocktail Glass / www.paperchase.co.uk / £12
2. Plastic Cocktail Fish Bowl / www.drinkstuff.com / £3.49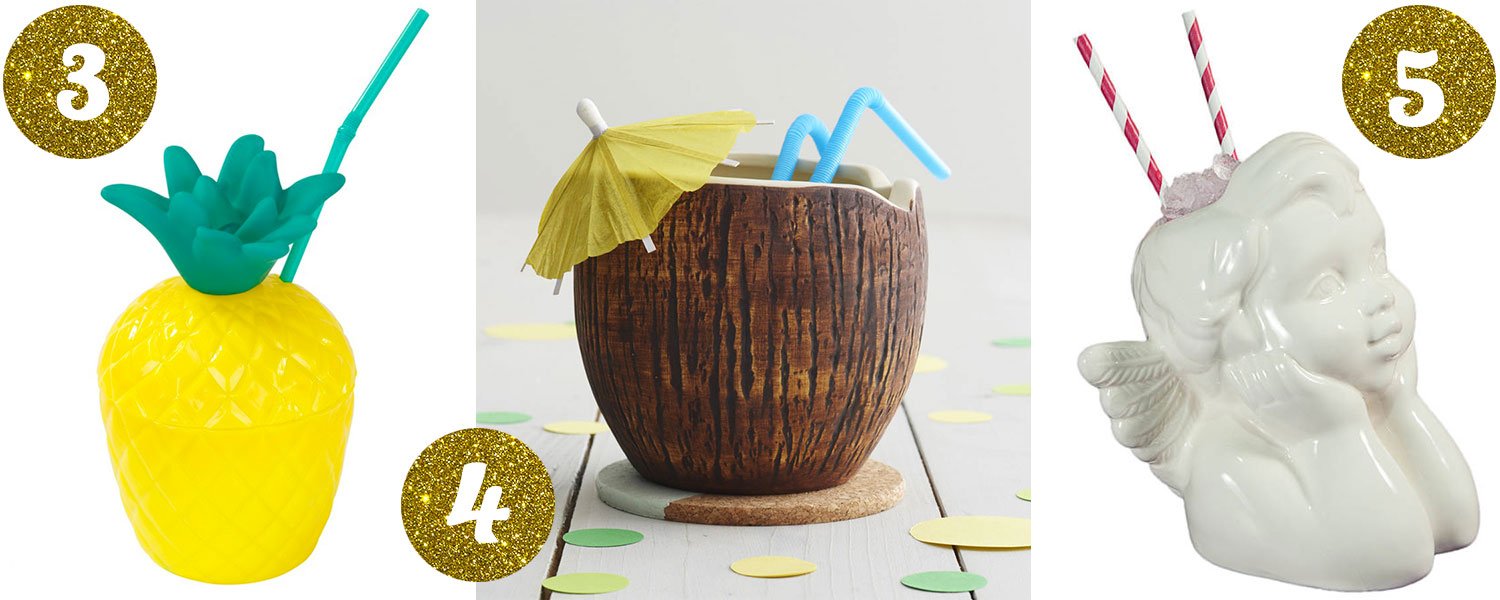 Who doesn't love a novelty pineapple/coconut/cupid…? We particularly like the pineapple cup's spiky lid for protection against spillages.
3. Pineapple Cup with Straw / www.paperchase.co.uk / £5.25
4. Coconut Cocktail Mug / www.notonthehighstreet.com / £16.50
5. Cherub Cocktail Sharing Mug / www.notonthehighstreet.com / £31.50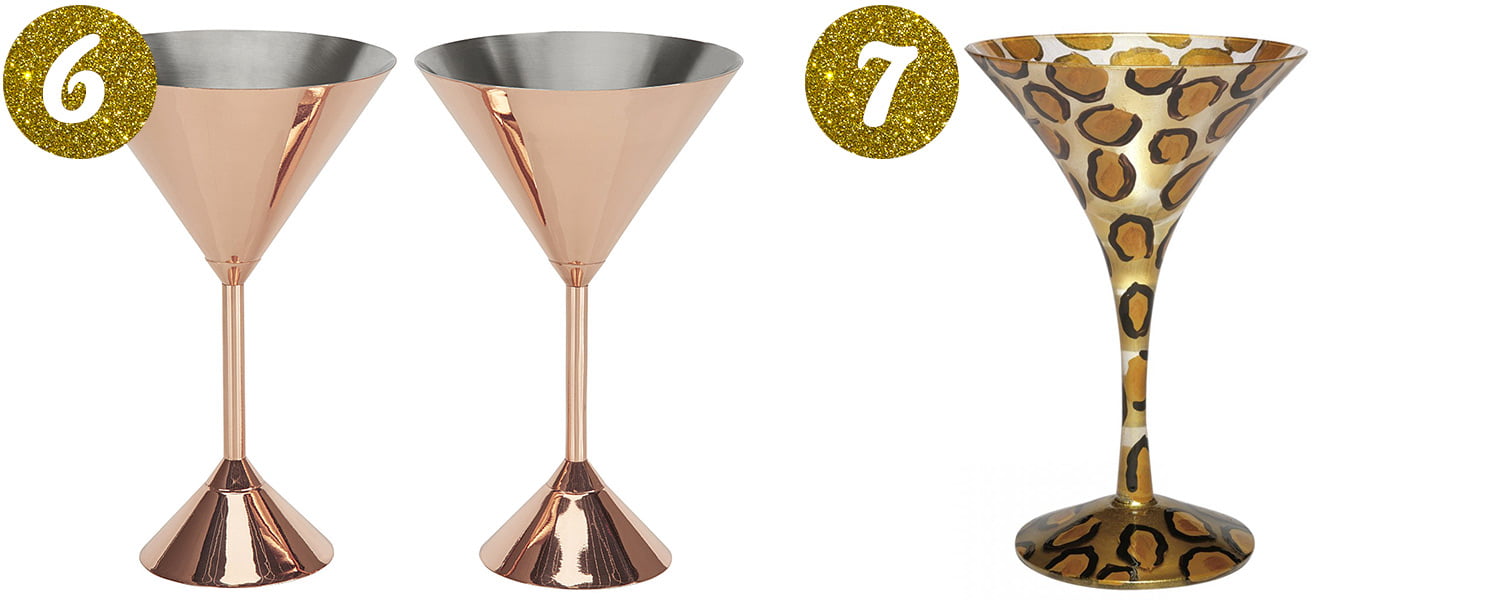 Of course, a novelty cup isn't for everyone. Who would want to be seen drinking the classy Pink Gin out of a ceramic cupid's head? These Martini glasses are perfect for your posher cocktails.
6. Tom Dixon Plum Martini Glasses / www.selfridges.com / Set of 2 £75
7. Leopard Print Martini Glass / www.lolitadesigns.co.uk / £18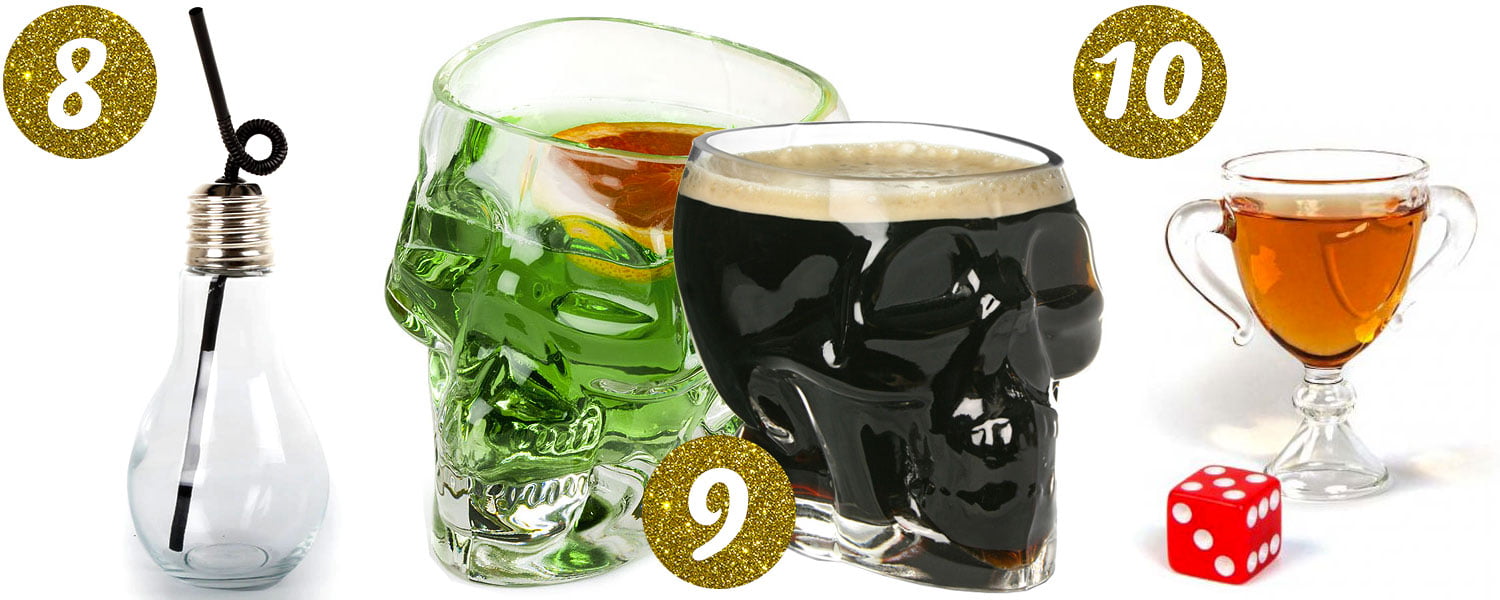 …and these other glasses are pretty fun too. Our Classic Drinking Game calls for a downed shot when the United Kingdom gets 12 points from a jury vote – what better way to celebrate than using this little trophy?
8. Lightbulb Cocktail Glass with Straw / www.notonthehighstreet.com / £9.95
9. Tiki Skull Glass / www.drinkstuff.com / £8.99
10. Trophy Shot Glass / www.thegiftoasis.com / £4