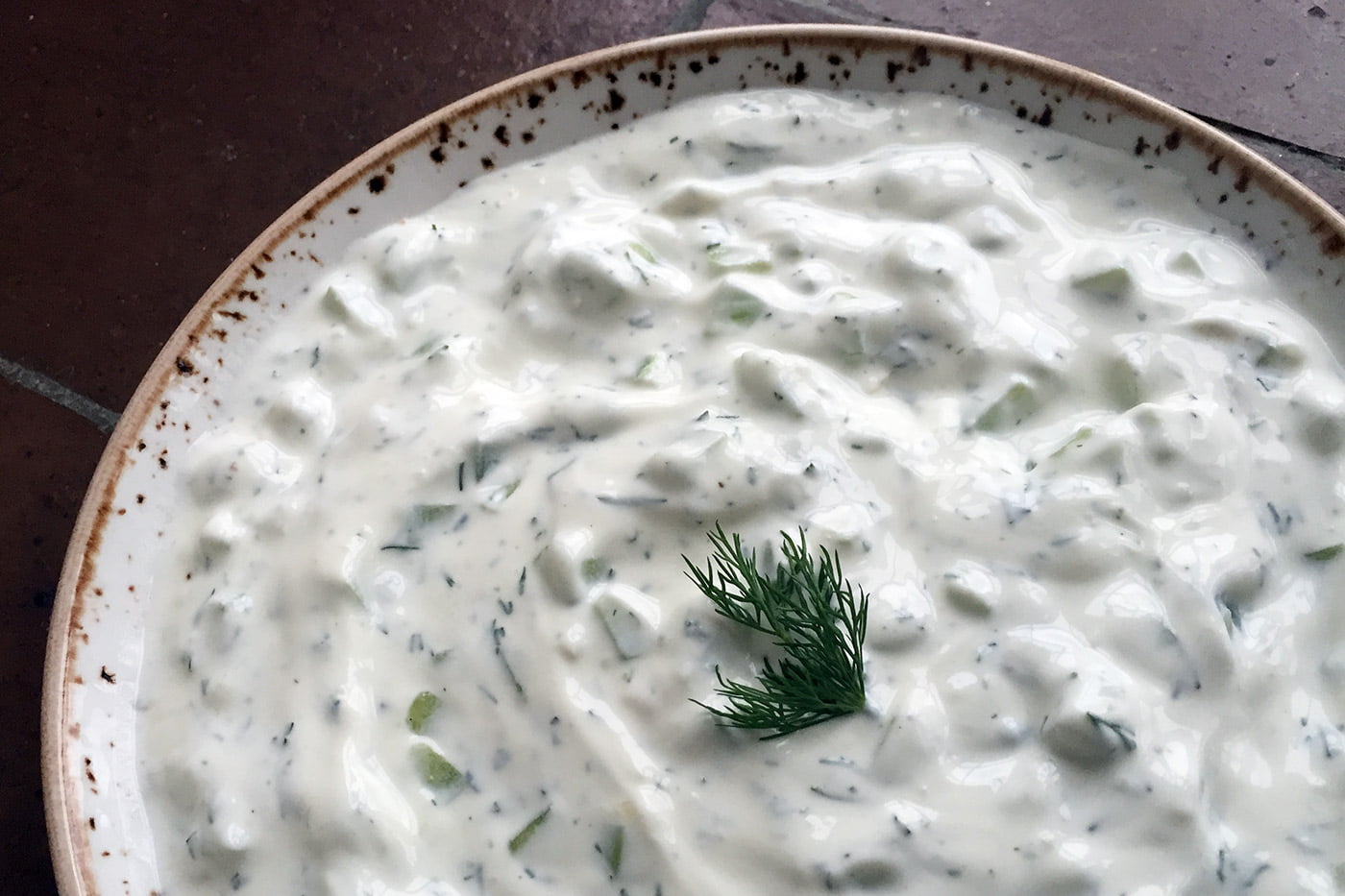 Tzatziki is a yoghurt based sauce from Greece, made with cucumber, garlic and herbs – we controversially went for dill and mint, but feel free to go with just one of those. Cool and fresh, it's a great dip to have in your fridge at all times as it goes with EVERYTHING! Tzatziki is a party fave when served with pitta breads, fresh vegetables and some falafel as it's great for picking at throughout the evening.
Stay away from a low-fat yoghurt for this. You'll appreciate the extra flavour and consistency from a full-fat version.
Time: 15 mins   /   Serves: 8   /   DIFFICULTY: Easy
Ingredients

800g Greek yoghurt
1 cucumber, finely diced
1 garlic clove, crushed
1 handful fresh dill, chopped
1 handful fresh mint, chopped
1 lemon, squeezed
Steps
1. CUCUMBER PREP

Peel the cucumber, cut in half lengthways and scoop out the watery middle. Chop up into really small pieces then place into a sieve over a bowl to let most of the remaining water drain out. Sprinkle some salt over the cucumber to help this process.

2. SERVE

Once the cucumber is ready, mix in a big bowl with all of the other ingredients.

Serve with some toasted pitta pieces or carrot batons.