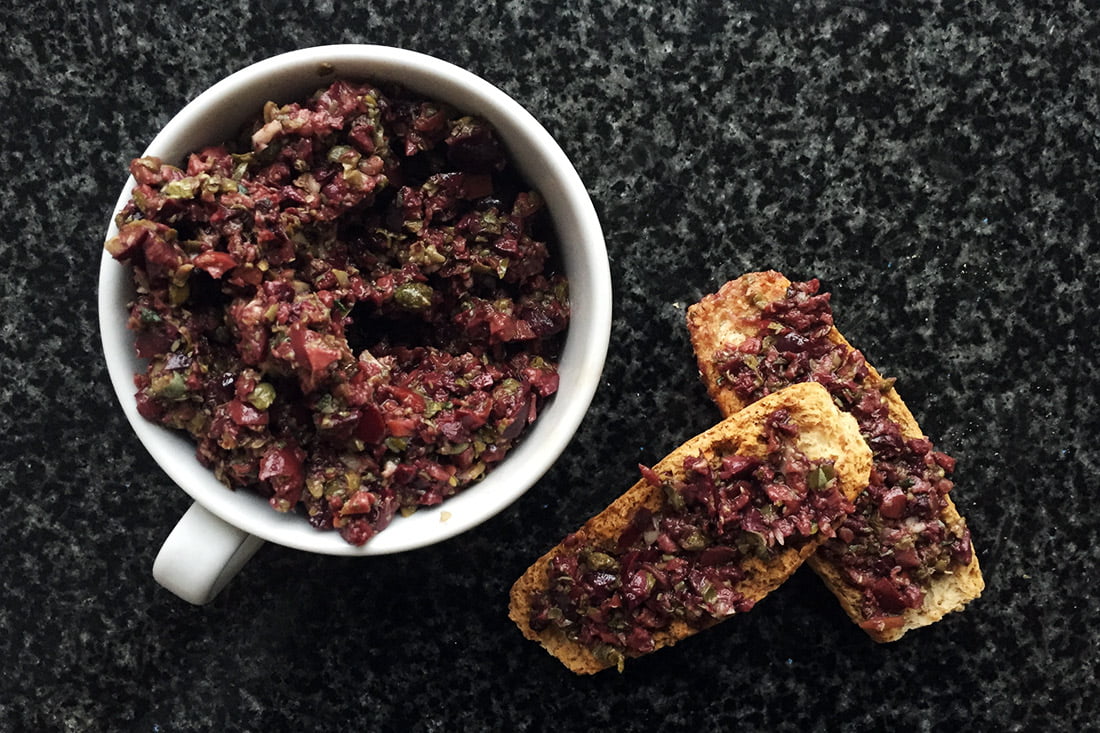 Hailing from the Provence region of France, tapenade is a flavoursome dish that doesn't hold back. You have to be a fan of black olives to enjoy this. And capers. And anchovies – some tapenade recipes leave these out, but we think they're a crucial element. It's essentially an olive paste, perfect for spreading on toasted breads and crackers.
Whizz up a batch the day before your party and keep refrigerated until your guests arrive.
Time: 5 mins   /   Serves: 8   /   DIFFICULTY: Easy
Ingredients

200g kalamata olives
3 tablespoons capers
3 anchovies
A handful of fresh thyme, chopped
1 clove garlic, crushed
1/2 lemon
Olive oil, to taste
Steps
1.

Chop up the olives, capers and anchovies into really small chunks.

2.

Mix in a bowl with all other ingredients. You can opt to blend in a food processor, but we like the roughness of a hand chopped tapenade.

3.

Add salt, pepper and olive oil to taste. Serve with a selection of toasted breads and Krisprolls (as a nod to the host of the 2016 Eurovision Song Contest!).