INSPIRED BY Daði og Gagnamagnið – Think About Things (Iceland, 2020)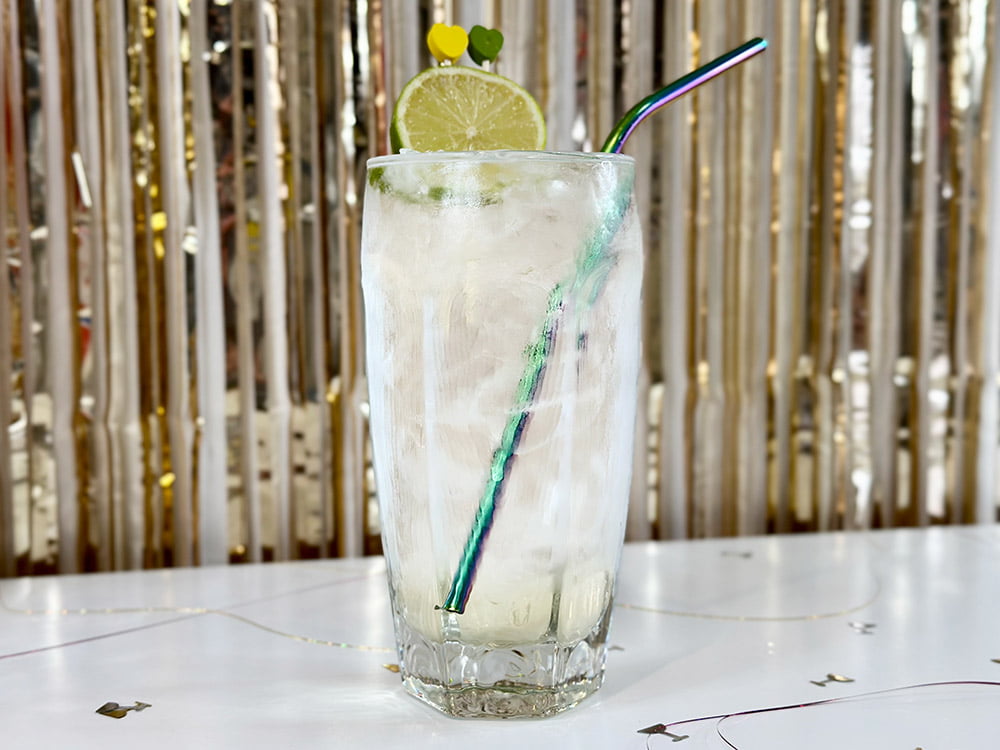 The less said about 2020 the better really, it was a bit of a clusterfudge. This catchy bop, and unofficial winner of Eurovision 2020, made Daði Freyr a star of Tiktok and Queen's Heath Pride, and we think about it A LOT.
Our Think About Gins is based on a traditional Garden G&T and it's hard to define, but it's as if gin and elderflower have started to align… 
STRENGTH: 2/5 | SWEETNESS: 2/5 | DIFFICULTY: EASY 
SUBSTITUTIONS
Make this alcohol free by switching to a zero percent gin 
1.
Pour the ingredients into an ice-filled glass and top with tonic
2.
STIR!
3.
Garnish, and serve