INSPIRED BY Subwoolfer – Give That Wolf A Banana (Norway, 2022)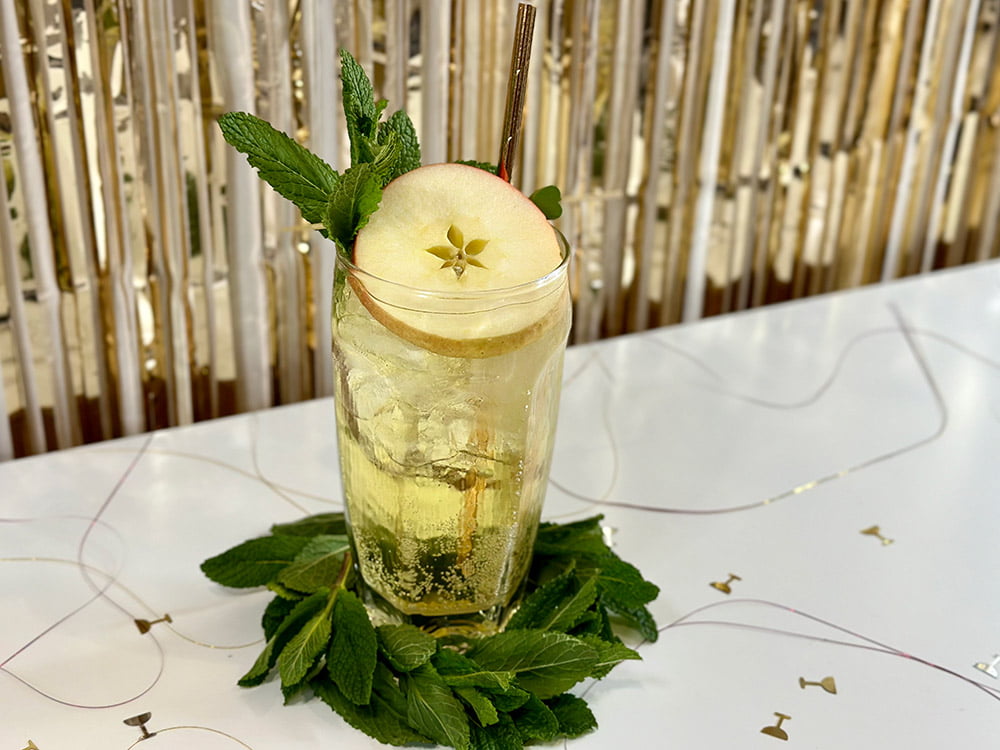 Subwoolfer was one of our favourite acts in 2022 – we even had a banana theme for our fancy dress! We made an apple based drink because, um, we may have confused our references between Little Red Riding Hood and Sleeping Beauty.
This no alcohol cocktail is topped with Appletiser for a sweet fizzy tang.
SWEETNESS: 2/5 | DIFFICULTY: EASY
PITCHER THIS
Make this into a pitcher so your guests can serve themselves while you watch the show! Depending on the size of your jug (steady) either use three or four times the ingredients above. 
1.
Chop or slice a small piece of root ginger – we used about 1cm but have a play about and see how strong you like it!
2.
Add the ginger to your cocktail shaker with the mint leaves and brown sugar, and gently muddle the ingredients
3.
Pour in the lime cordial and a squeeze of lime juice
4.
SHAKE!
5.
Strain into an ice-filled glass, and top with Appletiser
6.
Garnish, and serve