INSPIRED BY Konstrakta – In Corpore Sano (Serbia, 2022)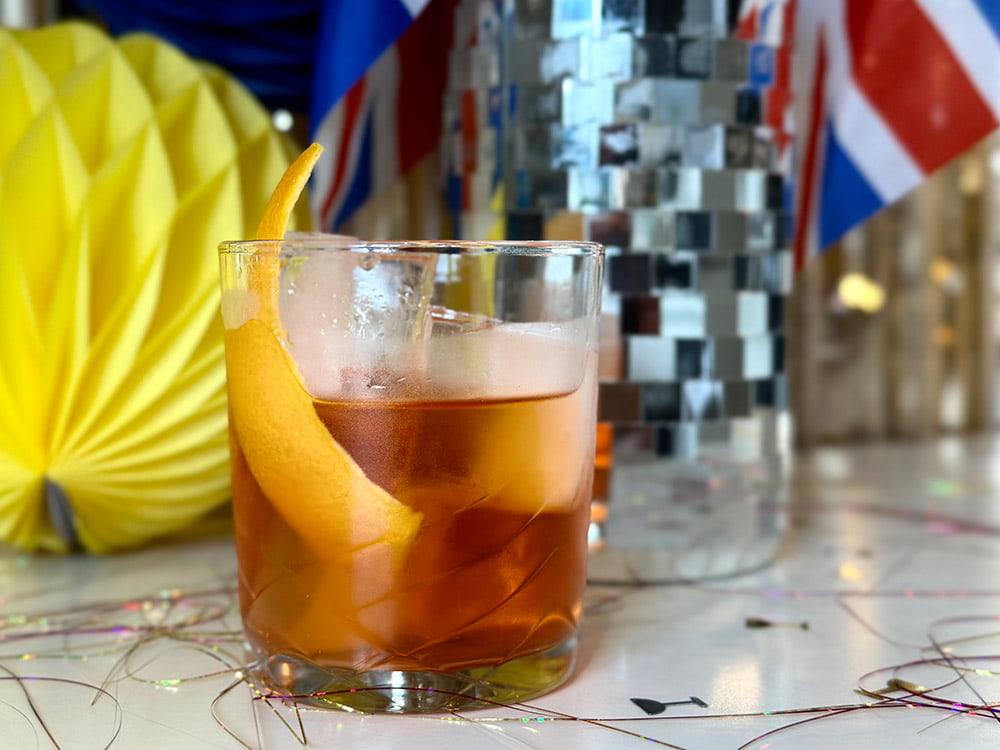 She's singing about enlarged spleens and liver problems! We haven't been that excited about lyrics since Alf Poier's African dromedary.
Instead of contemplating the secrets to Meghan Markle's hair, mindfully pour yourself our version of a contessa and savour a moment of peace. 
STRENGTH: 5/5 | SWEETNESS: 1/5 | DIFFICULTY: EASY 
1.
Fill your cocktail shaker with ice, and add the ingredients
2.
STIR!
3.
Strain into an ice filled old fashioned glass, garnish and serve