(I'm Gon) Sen-Ting to Outer Space
INSPIRED BY Sam Ryder – SPACE MAN (United Kingdom, 2022)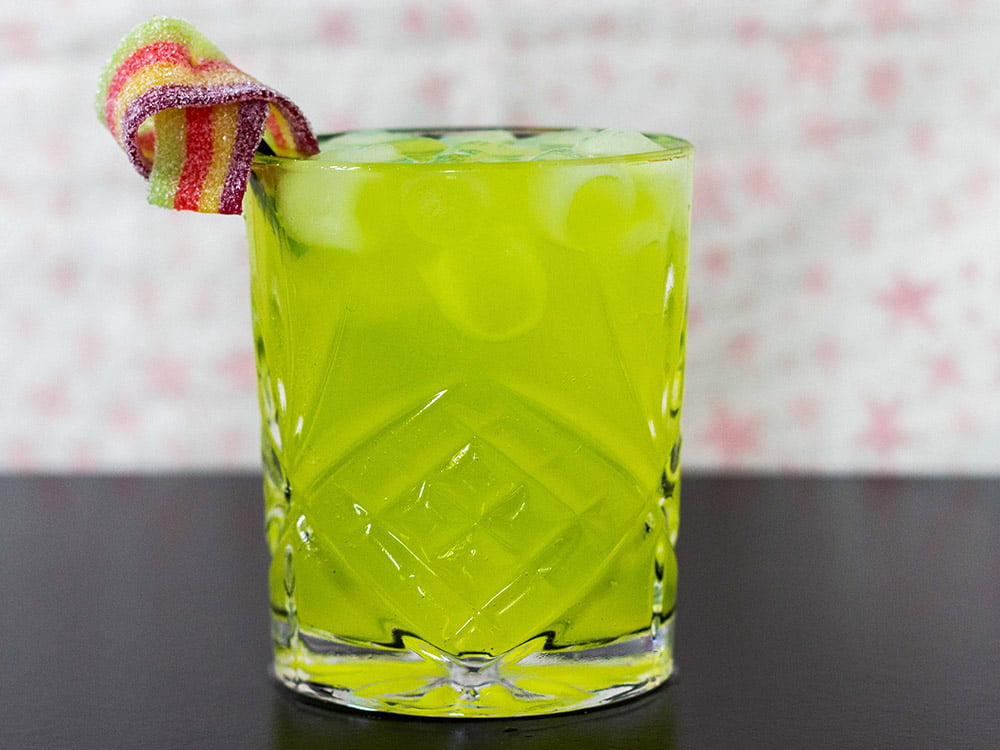 Introducing the official Mission Eurovision cocktail for 2022 showing our support for Sam Ryder, the (I'm Gon) Sen-Ting to Outer Space. Ask your parents, they'll get it!
Although we've served this short in an Old Fashioned glass, this fruity little number would be equally delicious served long topped with extra Ting. At the time of creating this cocktail Ting is only 40p a can at the blue & white stripey supermarket – bargain! 
STRENGTH: 5/5 | SWEETNESS: 2/5 | DIFFICULTY: EASY
SUBSTITUTIONS
Make this alcohol free by switching to a zero percent gin and omit the Midori
1.
Fill shaker with ice
2.
Add gin, juice and Midori
3.
SHAKE!
4.
Pour into an ice filled glass and top with Ting