INSPIRED BY Paul McCartney & Liverpool (ESC, 2023)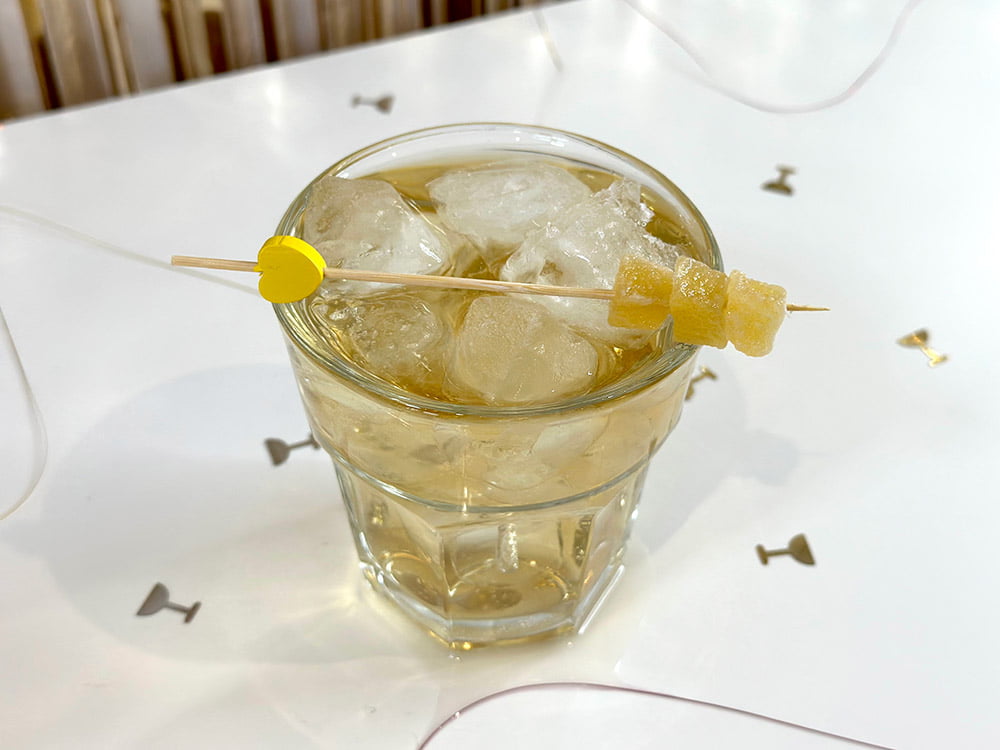 It's pretty hard to think of Liverpool and not have The Beatles come to mind. It's only fitting to honour Paul with his very own Mission Eurovision cocktail!
Our Frisky MacCartney is based on a traditional Whisky Mac, but uses a bourbon. We used a nice, smooth Woodford Reserve which, combined with the sweetness of the ginger wine and the sharpness of the crystallised ginger, makes us feel Glad All Over! 
STRENGTH: 3/5 | SWEETNESS: 3/5 | DIFFICULTY: EASY
1.
Fill your cocktail glass with ice, and add the alcohol
2.
STIR!
3.
Top with ginger ale, garnish, and serve