INSPIRED BY Lordi – Hard Rock Hallelujah (Finland, 2006)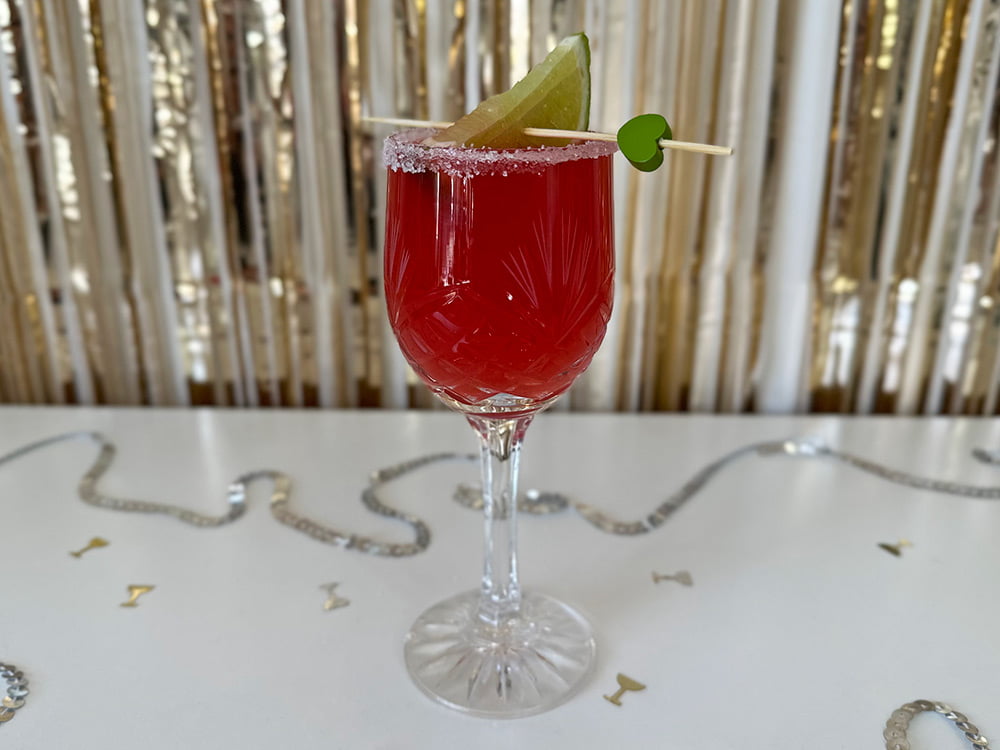 There was something extra special about this win by Lordi back in 2006, to see our favourite flavour of music take the prize at Eurovision was, as Noa would say, femininal!
We're quite partial to a margarita – we think it's the best thing to do with tequila – so have made this raspberry version and oh my Lordi it's good. 
STRENGTH: 4/5 | SWEETNESS: 2/5 | DIFFICULTY: MEDIUM 
1.
Run a lime wedge around the rim of the glass, and then dip it in sugar
2.
Muddle the raspberries in your shaker with the sugar
3.
Add the alcohol and lime juice
4.
SHAKE!
5.
Strain into your glass, garnish and serve.