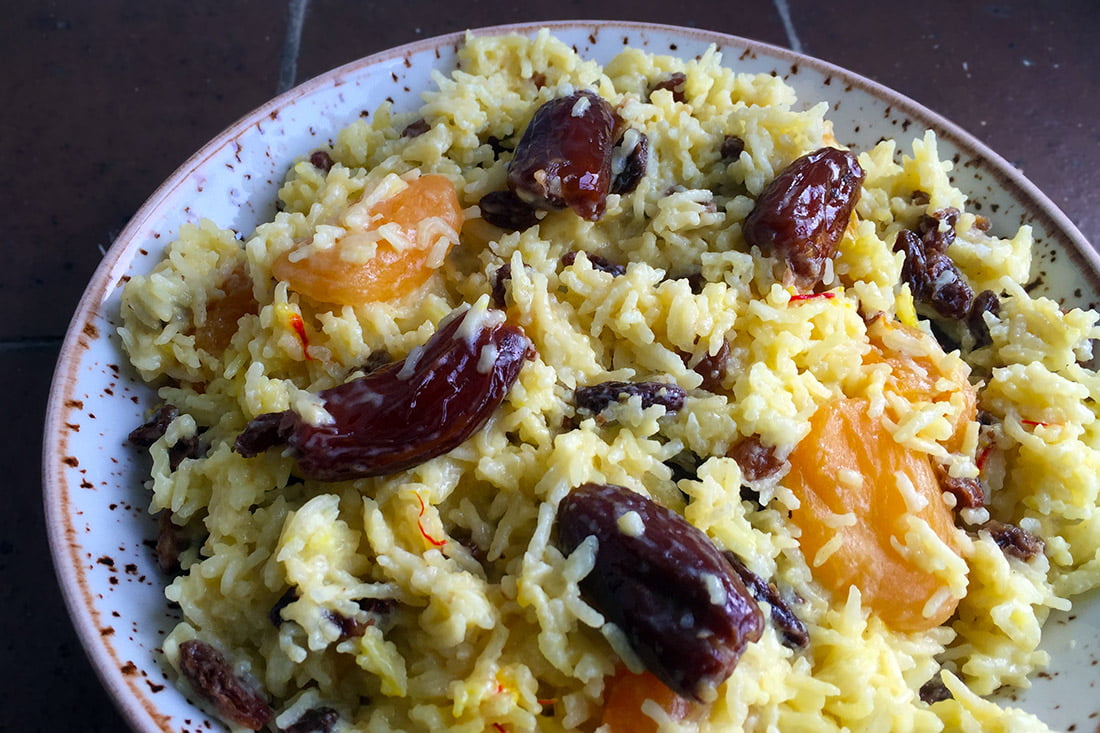 Time: 35 mins   /   Serves: 4   /   DIFFICULTY: Medium
Ingredients

200g basmati rice
330ml milk
80g unsalted butter
5 strands saffron
3 teaspoons sugar
50g soft pitted dates
50g sultanas
50g dried apricots
Steps
1. SAFFRON INFUSION

Pour 50ml of boiling water into a cup and add the saffron. Leave to infuse for 15 minutes.

2. COOK THE RICE

Wash the rice!

Put the milk, butter and saffron infused water into a saucepan, then add the rice. Bring to the boil and then leave to simmer until 2/3 of the milk has been absorbed.

3.

Add the fruit and sugar to the saucepan, stir in, and leave over a low heat until the rice has cooked through.