Horiatiki (Greek Salad) skewers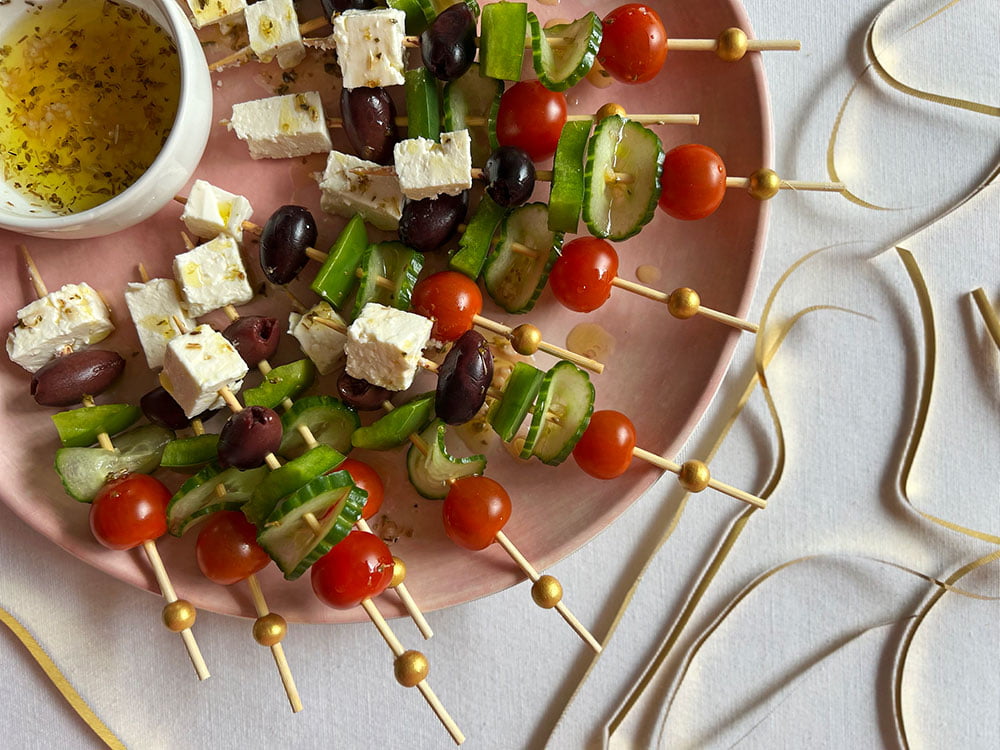 Horiatiki, the Greek Salad, is an iconic dish. Savoured by many around the world, it's a well known and comforting mix of fresh tomatoes, cucumber and tangy feta cheese.
Serve on sticks for an easy to eat upgrade to this party classic.
1.
Thread the salad onto the skewers. We went for tomato > folded cucumber slice > green pepper > olive > feta on the end.
2.
Mix the dressing ingredients together in a bowl. Pour over the skewers.