Costume ideas: Eurovision 2017
If you don't fancy dressing up as a past Eurovision winner at your party, we've sourced a selection of gimmicky costumes for three of the acts from Eurovision 2017! Don't worry, we couldn't find a gimp mask (errr, see below).
–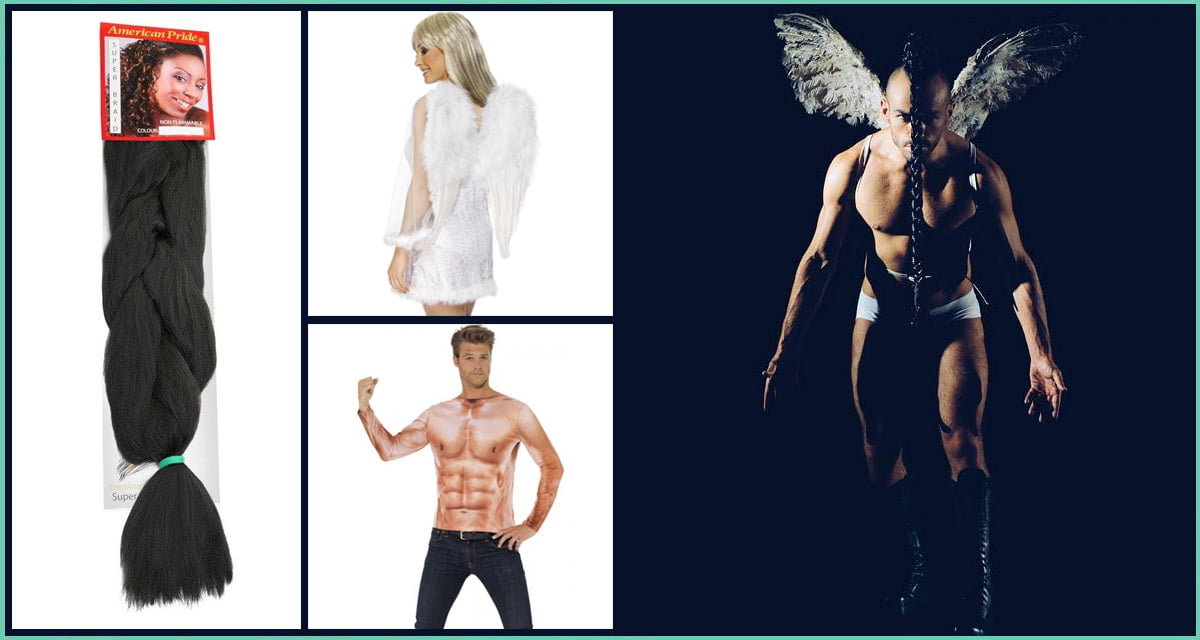 Slavko Kalezić / Montenegro
Oh Slavko… Lovely, lovely Slavko. If you possess your very own set of washboard abs then you're a third of the way there with this outfit. If, however, you're a bit more like us and have a penchant for pastry products, fake it! You could try and get your money's worth and wear this after the big day at, oh I don't know, the library or at parents' evening. Just don't blame us if you're asked to leave…
American Pride Super Jumbo Braid Hair Extensions Darkest Brown 2 / www.beautyhair.co.uk / £4.99
White Feathered Angels Wings / www.mypartymonster.co.uk / £11.99
Realistic Muscle Top / www.cheapestfancydress.co.uk / £19.00 £14.25
–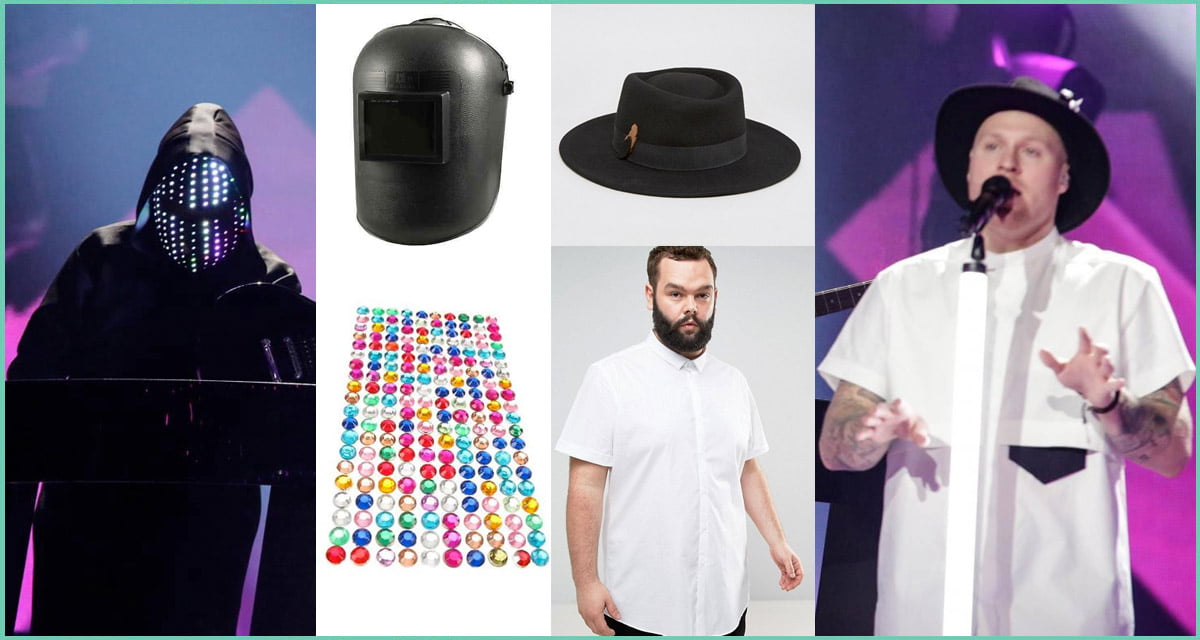 JOWST / Norway
Funnily enough, it's quite hard to find reasonably priced black gimp masks with multi coloured LED lights. Looking for one also leaves you with quite a questionable internet search history. We have a SFW suggestion for you which will involve much less embarrassment and a minimal amount of crafting. If going to a Eurovision party as a couple, get the full look with this white shirt & black hat ensemble.
Arc welders headshield / www.ebay.co.uk / £4.75
200 Self Stick Rhinestone Gems / www.ebay.co.uk / £0.99
Fedora Hat / www.asos.com / £20.00
Stretch Slim Shirt In White / www.asos.com / £18.00
–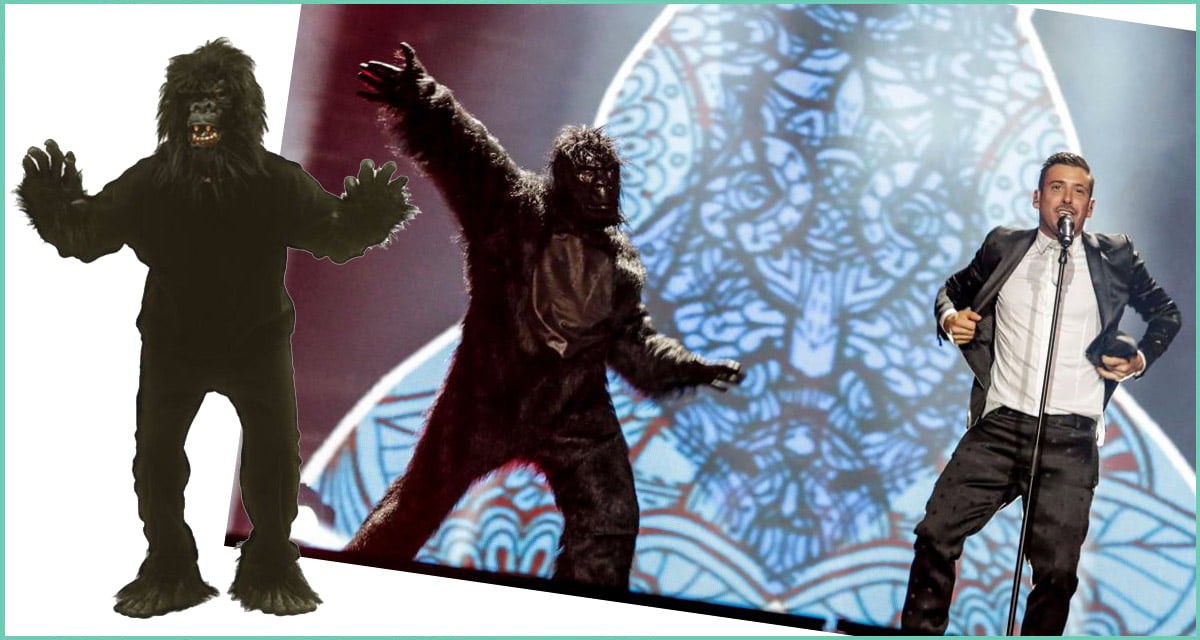 Dancing gorilla (ft. Francesco Gabbani) / Italy
The entry from Italy is tipped to do well this year. Get in on the act and turn up as the dancing gorilla, and everyone will be impressed with your Eurovision knowledge. We could have picked a classy suit for you to wear, but that's just not as much fun. And there's more room for Tiny Toads if you're wearing this costume!
Adult Furry Gorilla Ape Suit / www.ebay.co.uk / £27.49