Costume ideas: Eurovision winners
If you're anything like the people behind Mission Eurovision, you'll love the idea of rocking some fancy dress at your Eurovision party. However, we don't love the idea of spending a fortune on gimmicky outfits that'll never be worn again. We also don't love looking like a prize tit when we have to catch public transport / our friends have Instagram.
Because we're feeling nice today (must be the sunshine), we've resourced six great, embarrassment-free, costume ideas for you from the high street and online stores, taking inspiration from past winners of Eurovision.
–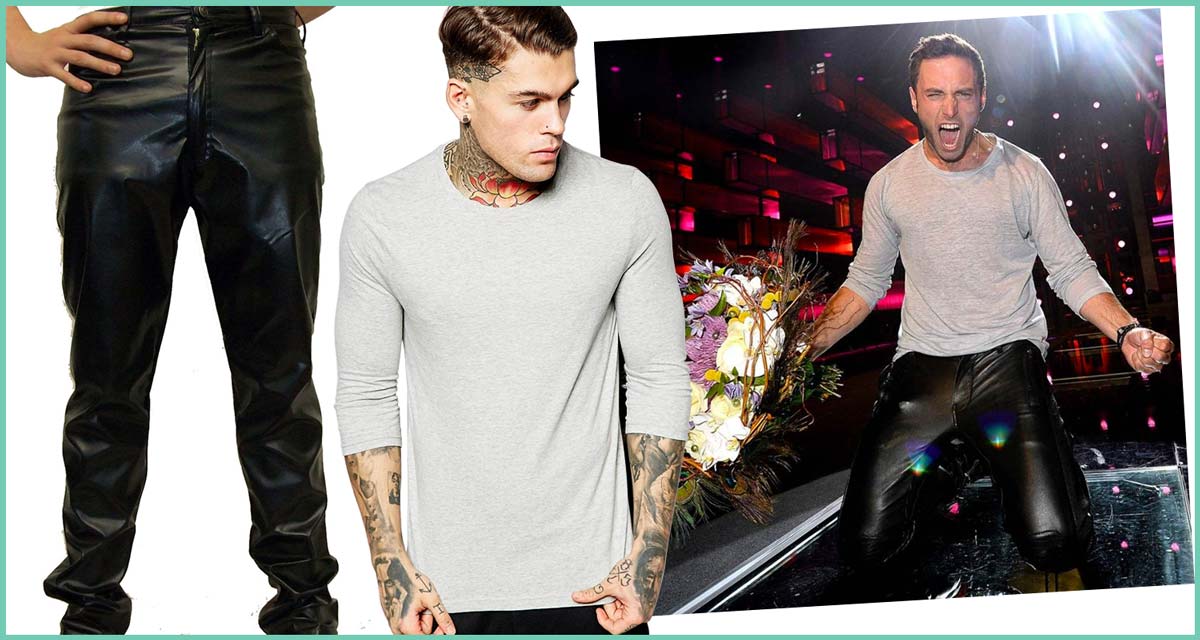 Måns Zelmerlöw / Sweden, 2015
We can't help you achieve this physique, sorry. We can however help you recreate his casual, understated winning style! Comfy grey tees are a wardrobe staple, but if you don't have one you can pick up a real bargain at the moment. If you plan on eating lots of our fantastic potato based dishes you may wish to consider buying these trousers a size up.
3/4 Sleeve T-Shirt With Crew Neck / www.asos.com / £8.00 £3.00
Viola PVC Phaze alternative jeans / www.phazeclothing.com / £45.00 £10.00
–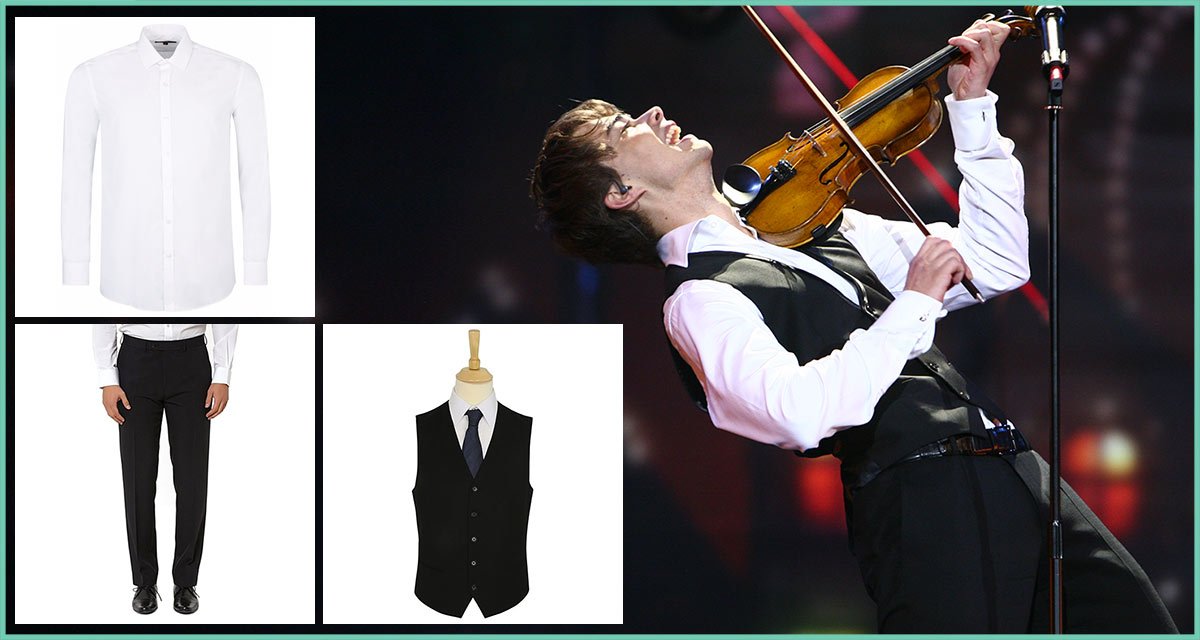 Alexander Rybak / Norway, 2009
Ah, Alexander. We have a bit of a soft spot for Alexander. Maybe it's because he looks like he might be about to bring us a glass of wine and some breadsticks…mmm, wine. Anyway, with fairytale prices (see what we did?!) at most large supermarkets and discount retailers, this winner's outfit is easy to copy.
Tailor & Cutter Formal Waistcoat / www.asda.com / £16.00
Long Sleeve Slim Fit Shirt / www.asda.com / £6.00
Tailor & Cutter Slim Fit Suit Trousers / www.asda.com / £9.00
–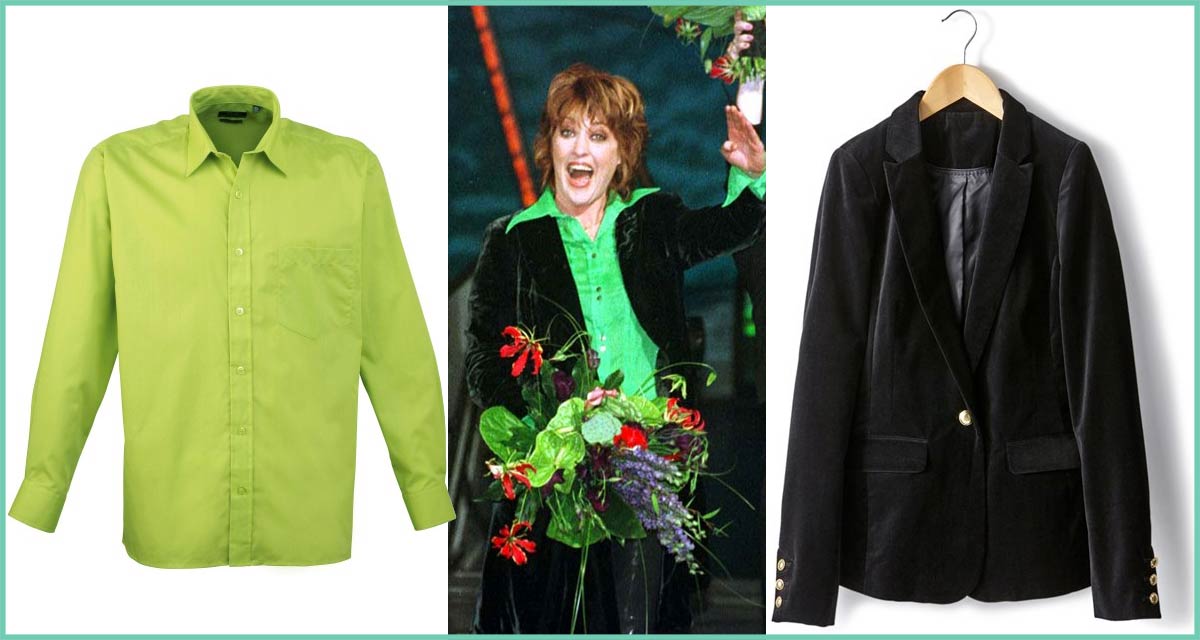 Katrina (and The Waves) / United Kingdom, 1997
OK, so this is the closest we could get to a bright green long collared shirt without raiding Harry Hill's wardrobe. Look like Katrina with our suggestions below.
Lime Mens Long Sleeve Poplin Shirt / www.universal-textiles.com / £16.99 £12.24
Tailored Jacket in 100% Cotton Velvet / www.laredoute.co.uk / £45.00
–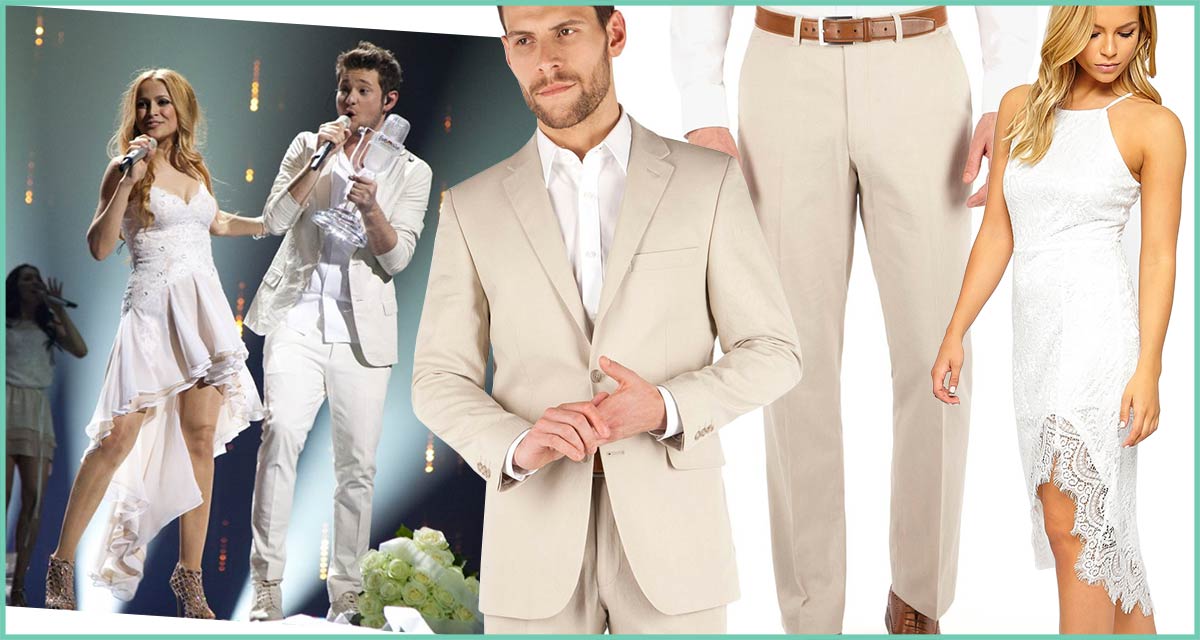 Ell & Nikki / Azerbaijan, 2011
Even while watching the video, we don't really remember Ell & Nikki – 2011 must have been one hell of a party round at Mission HQ! However if you have any weddings or summer parties to go to this year, these ideas are a worthwhile investment.
Karl Jackson stone linen jacket / www.debenhams.com / £90.00 £45.00
Karl Jackson stone linen trousers / www.debenhams.com / £45.00 £22.50
Trinny White Lace Dress / www.prettylittlething.com / £30.00 £12.00
–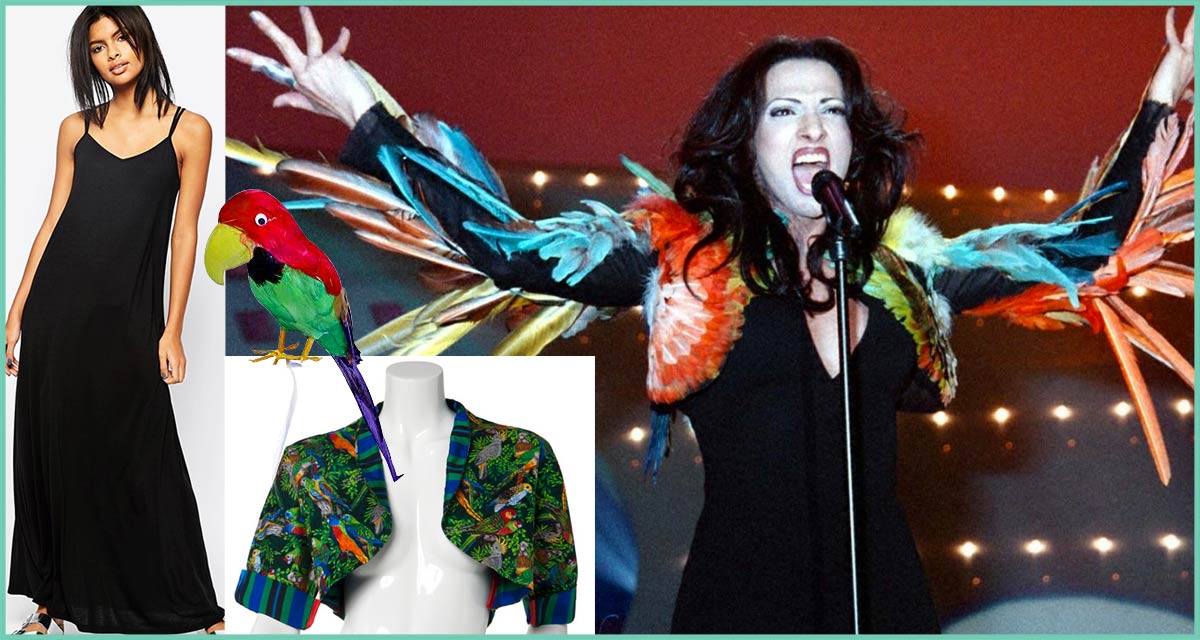 Dana International / Israel, 1998
Funnily enough, there aren't many knock-offs of Gaultier's creation kicking around the high street! We did find this adorable parrot print bolero on Etsy so you can pay a classy homage to this groundbreaking Eurovision winner without having to re-mortgage your home or sell a kidney. If you want to add an element of kitsch, and are prepared to face possible criticism for being victim to Wogan's RUINATION of Eurovision by not taking it seriously (ffs), pick up this cute feathered parrot and attach it to your shoulder. Oooh-arrrrr. (Just a little bit).
Strappy Maxi Dress / www.asos.com / £18.00
Cotton "Parrot" Bolero Jacket / www.etsy.com / £40.00
Feathered parrot / www.partydelights.com / £4.65
–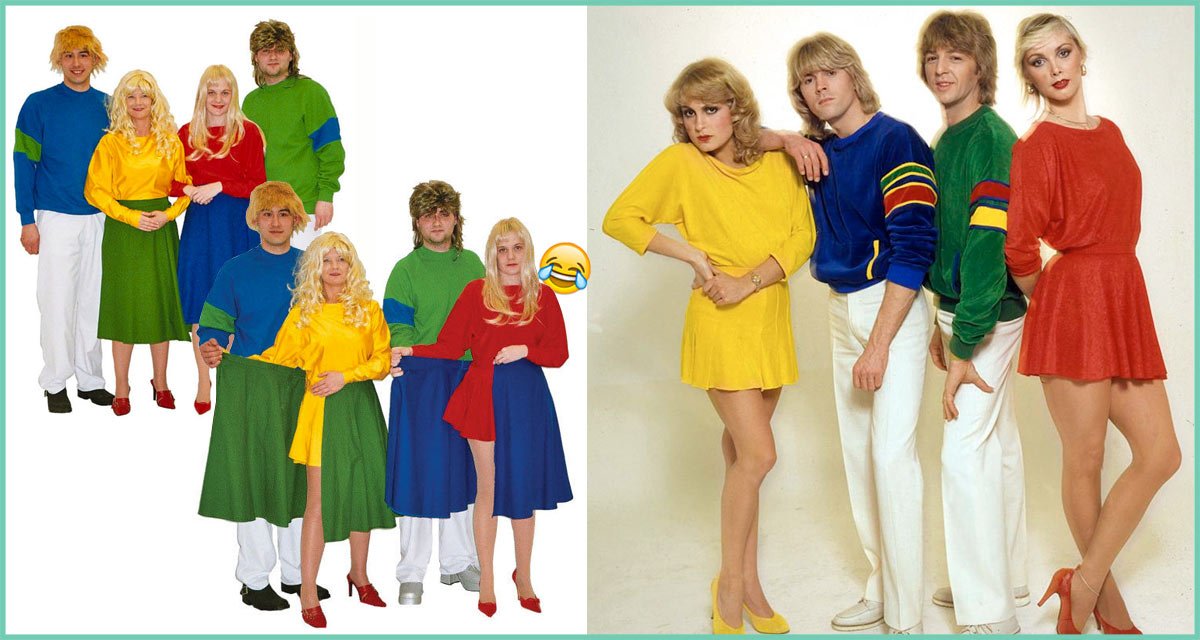 Bucks Fizz / United Kingdom, 1981
Well, sometimes looking like a prize tit is part of the fun! Who needs to scour the high street (or click on the lovingly provided links) when you can hire this GEM of a costume set from eBay. This was one of Eurovision's iconic performances, and we're mighty proud that it was by the UK legends Bucks Fizz. Hopefully you'll feel a bit happier about it than these models…
Bucks Fizz Costumes inc wigs / www.ebay.co.uk / £25.00 HIRE