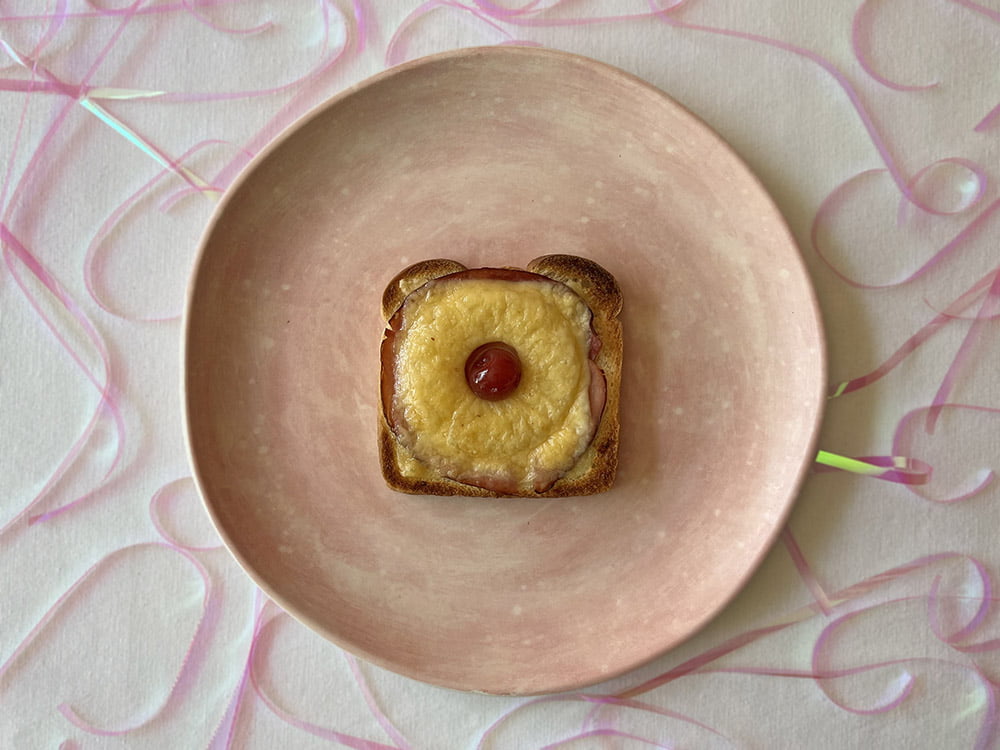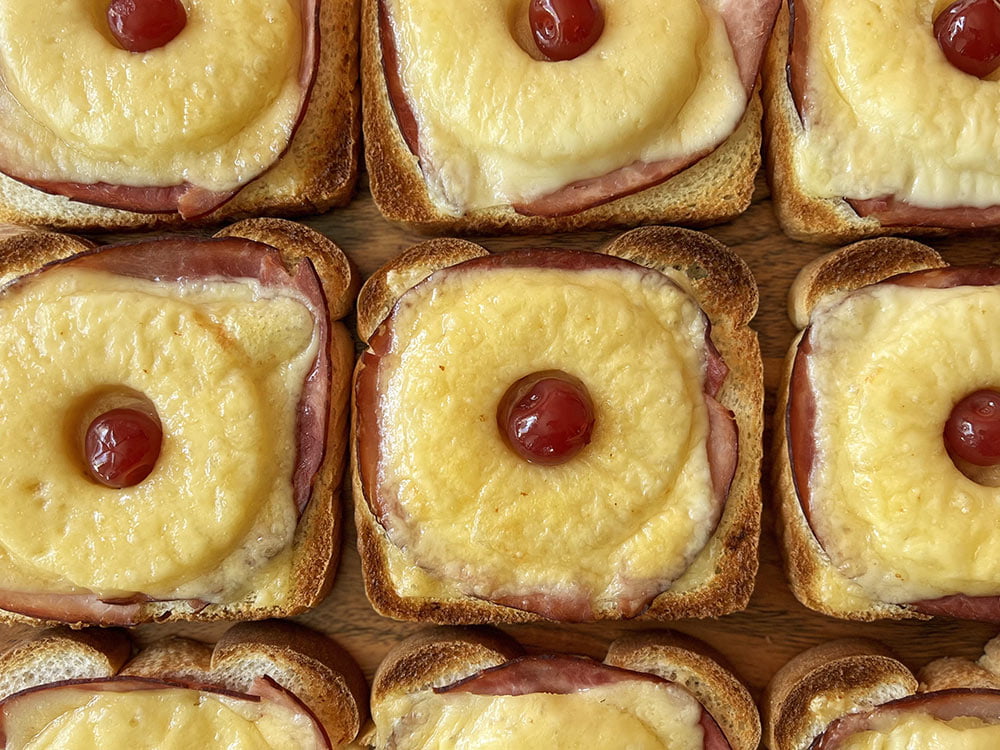 Created back in the 50s, Toast Hawaii's origins seem to be in Germany, but its popularity quickly rose in neighbouring Switzerland too. This iconic dish is incredibly simple to make and bursting with flavour, with ham, pineapple & cheese topping a single piece of toast. Impeccable.
We've tried a lot of different food for Mission Eurovision but this is one of the weirdest, for sure. It works?? It's a bit like Hawaiian pizza?? It's easy to make and is sweet and a little crunchy (and a little soggy too under that pineapple) and has cheese so… that's all really good??
There's that one viral video from YouTube from a bajillion years ago that we now finally understand, so that's reason alone to make this for your party. 
TIME: 12 mins / Makes: 8 / Best Hot
*we used Gouda as recommended by several people, but cheap cheese slices also seem like a popular choice
1.
Heat your oven to 200°C and line a baking tray with baking paper.
2.
Lightly toast the bread in a toaster, then spread some butter on top.
3.
Place the toast on the baking tray. Top with one slice of ham, one pineapple ring, and one slice of cheese.
4.
Bake! You'll want the cheese to be bubbling but not burnt – this'll be about 8-10 minutes.
5.
Pop a cherry in the middle and serve!