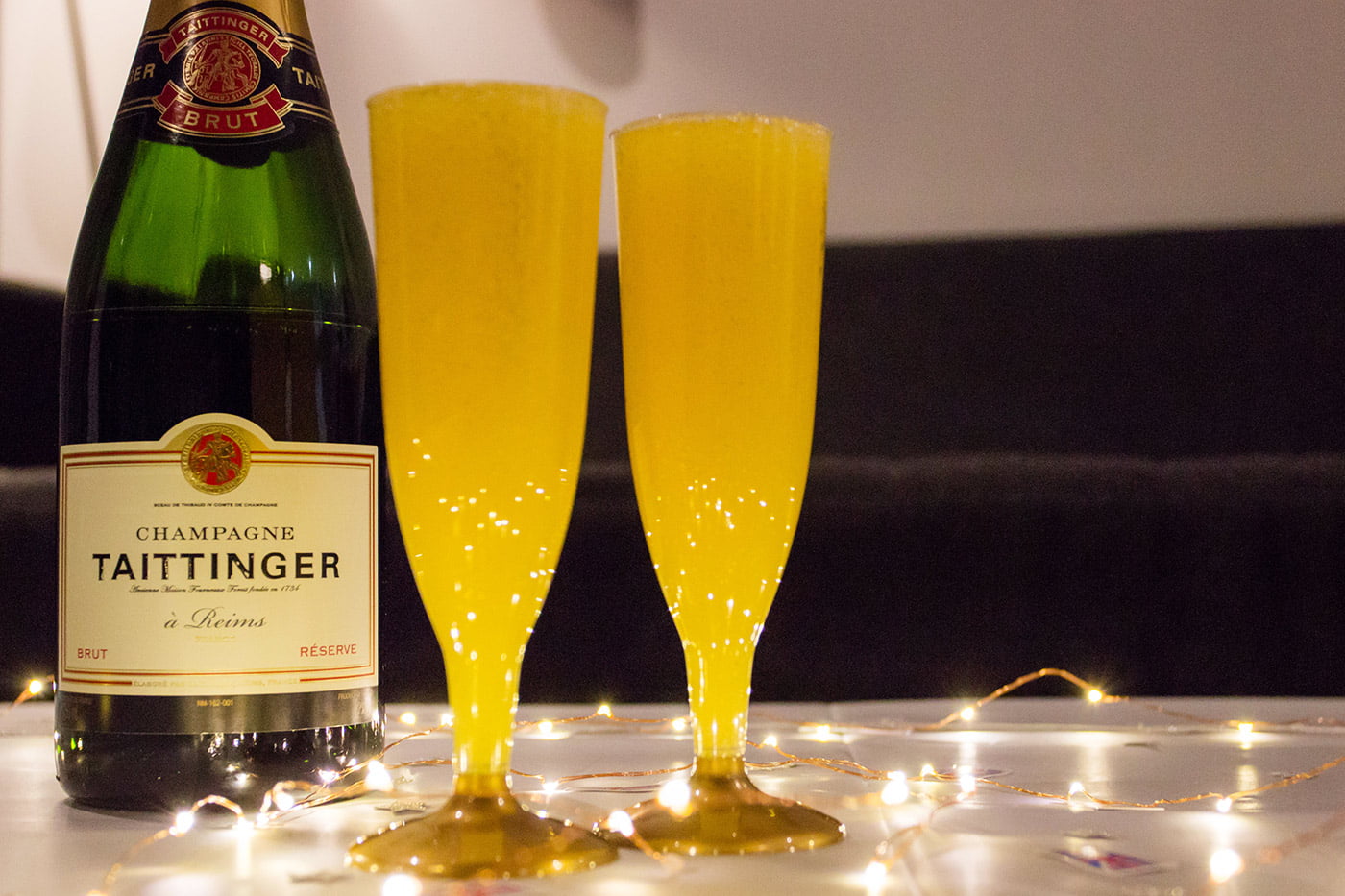 Just like the band, this quintessential British cocktail is a winner!
Combining Champagne with orange juice, this refined glass of fizz is the perfect start to your day and the perfect cocktail to accompany the greatest televised song contest in Europe (and, erm, Australia).
We used quite a nice Champagne when we tasted, so the sweetness score is only a 2. If you prefer your drink slightly sweeter you could use a sparkling wine instead.
STRENGTH: 3/5   /   SWEETNESS: 2/5   /   DIFFICULTY: Easy
Ingredients

2 measures Champagne
1 measure orange juice
To serve

Flute glass
Steps
1.

Pour the orange juice into your glass

2.

Slowly top up your glass with the Champagne