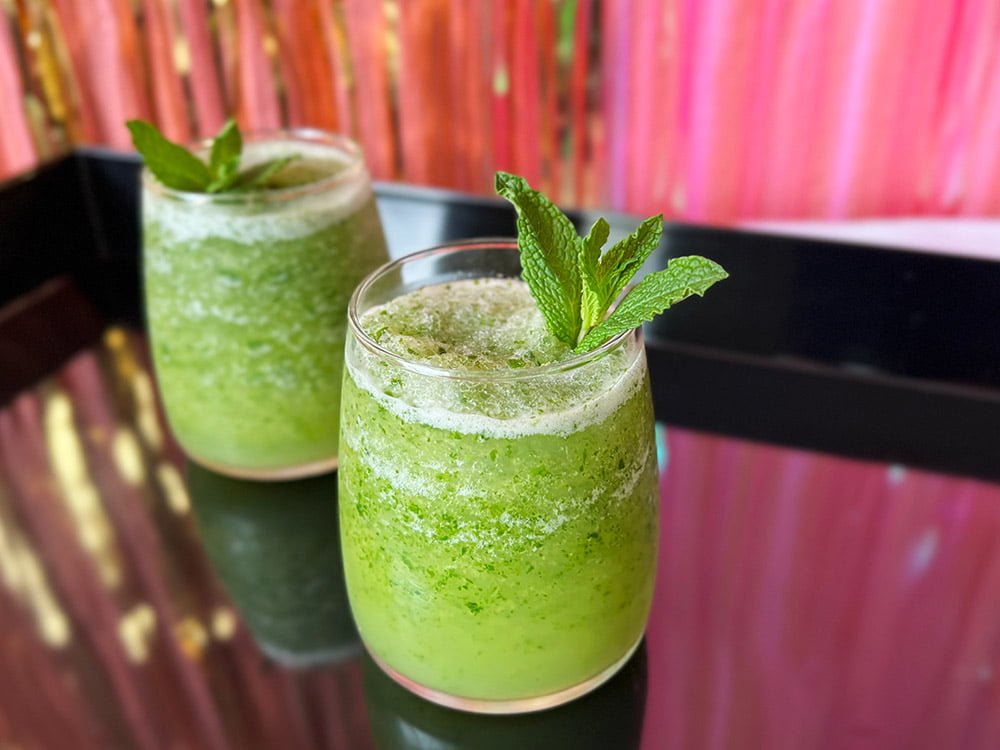 This vibrant and refreshing drink boasts strong lemon and mint flavours. Blended with water and/or ice, it's a popular cooling drink for the hot Israeli summers. It's utterly delicious and perfect for any party!
1.
Put the lemon juice, mint and water into a blender. Fill one lowball glass with ice cubes, then add these to the blender.
2.
Blend until all the ice is crushed.
3.
Pour into glasses, put some mint on top, and serve!