EETCH/EECH (Armenian Bulgar Salad)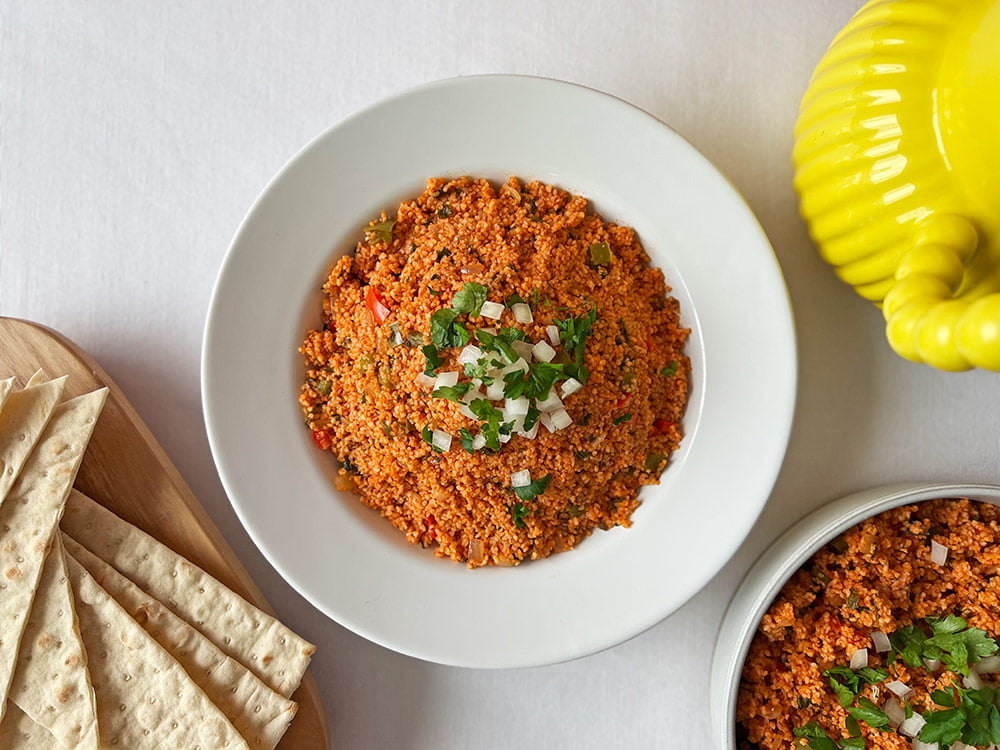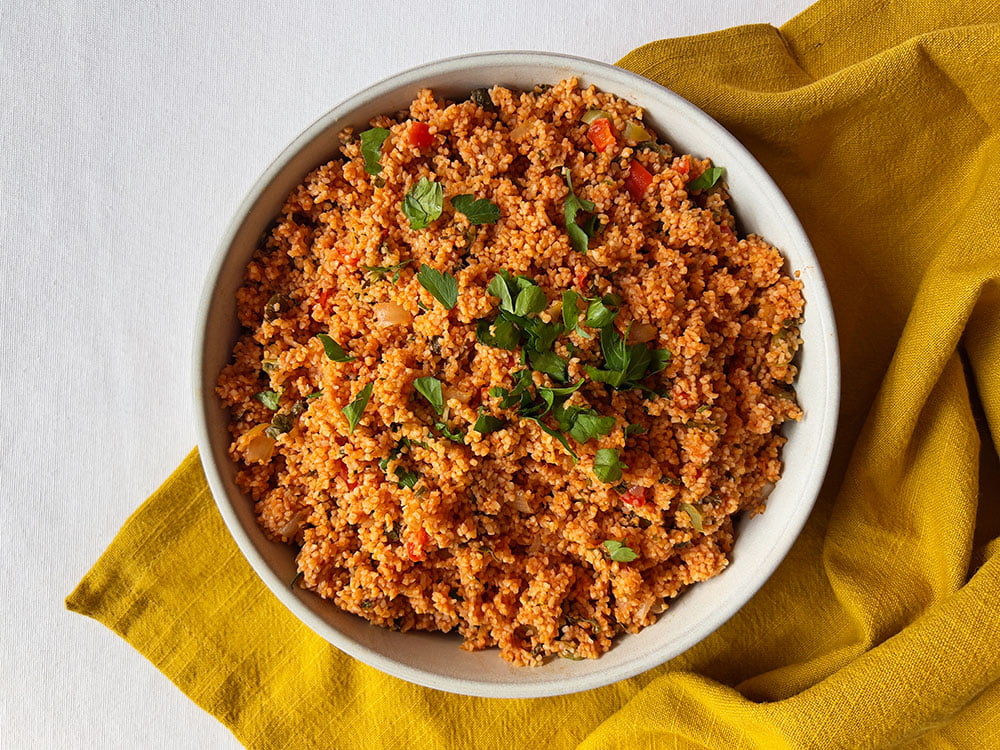 Eetch/eech, also known as Armenian bulgur salad, is a traditional Armenian dish that consists of cooked bulgur wheat, tomatoes, onions, bell peppers, parsley, and other herbs and spices.
Super fresh and flavourful, this is a delightful addition to any party spread. 
1.
Heat half of the olive oil in a saucepan over medium heat. Sauté the onion and bell peppers until soft
2.
Meanwhile, mix the tomato paste with the water and a pinch of salt
3.
Add the tomato mixture, lemon juice, paprika and cumin to the saucepan and bring to the boil, before simmering for 10 minutes. Remove from the heat
4.
Add the bulgar and stir well. Season with salt & pepper. Mix in the mint, basil, and most of the parsley (reserve some for garnish), then set aside to cool
5.
Scoop the eetch into a bowl. Sprinkle with the remaining parsley and some chopped raw onion. Drizzle some olive oil, then serve with lavash bread!