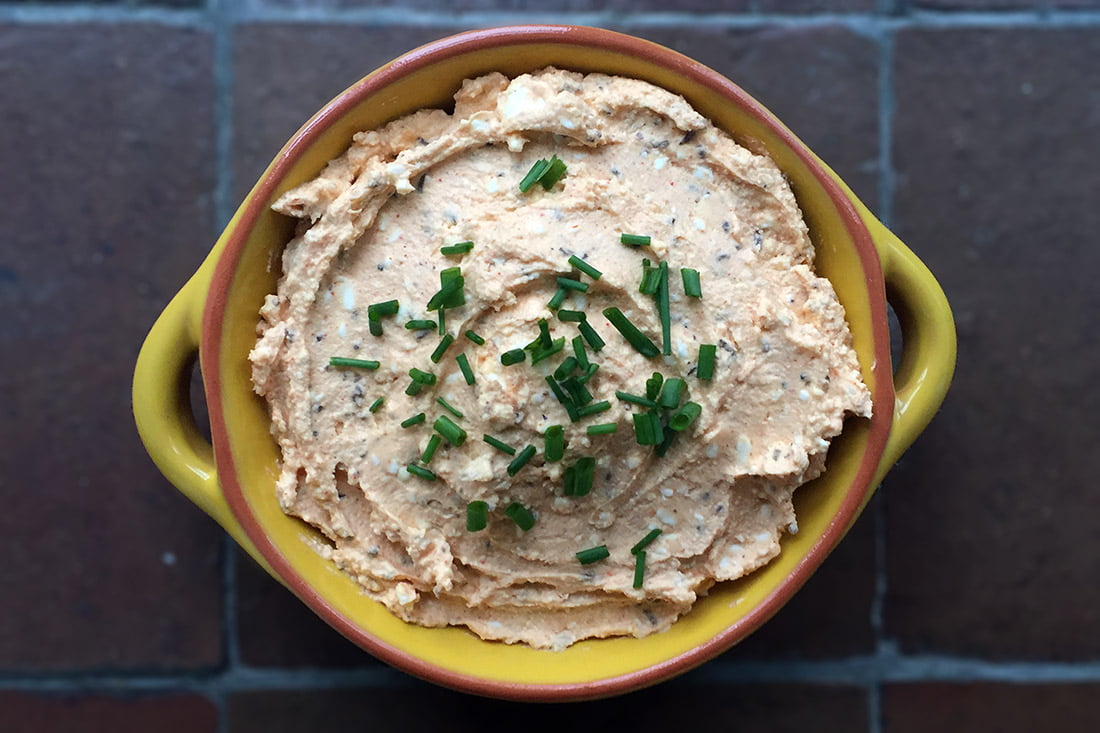 Otherwise known as 'Liptauer Cheese Spread', this is a spicy soft cheesy treat from Hungary that's super easy to make. Traditionally made with a sheep milk cheese called Liptói, you can replicate the flavour with a standard feta cheese from any UK supermarket.
You can leave out the anchovies if you don't like things to taste too salty but we enjoyed the extra little kick they gave.
Prepare the day before your party, then serve with crusty bread or some wheat crackers.
Time: 5 mins   /   Serves: 6   /   DIFFICULTY: Easy
Ingredients

100g feta cheese
125g cream cheese
3 tablespoons sour cream
2 anchovy fillets
1 tablespoon caraway seeds, ground
1 teaspoon paprika
Chopped chives to garnish
Steps
1. MIX IT

Add all of the ingredients into a big bowl and blend together

2. CHILL IT

Cover the spread with cling film and leave in the fridge overnight to allow the flavours to develop