Kladdkaka (chocolate cake)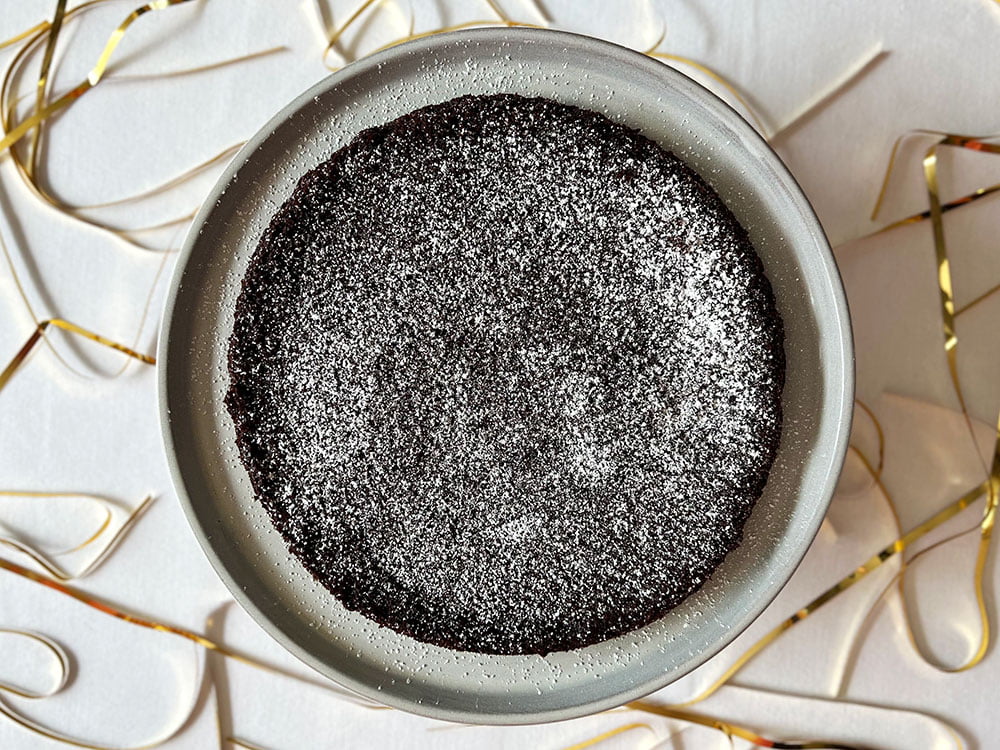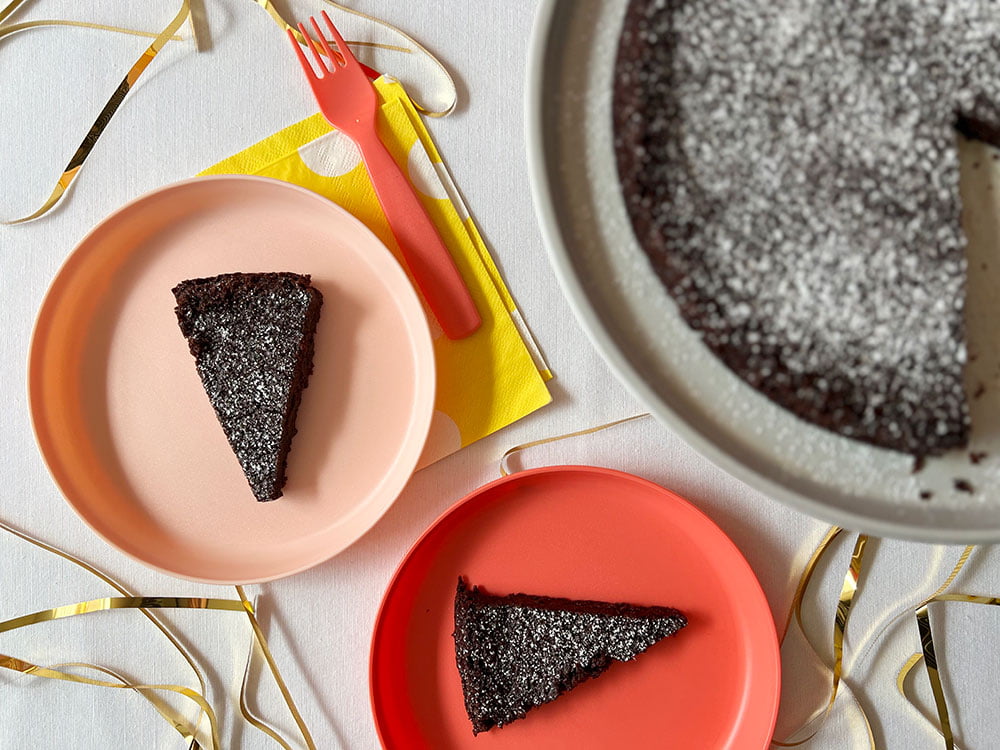 This sticky chocolate cake from Sweden is rich and indulgent! The gooey texture is intentionally dense and moist, more reminiscent of a brownie than any other chocolate cake. You'll find this enjoyed at fika or other celebrations, so show your support for Sweden at Eurovision with this absolute beast of a cake!
1.
Heat oven to 175°C.
2.
Melt the butter in a pan then remove from the heat. Break the chocolate into chunks and stir into the butter. Add the sugar and salt, and keep stirring.
3.
Mix the flour, cocoa and vanilla powder together. Sift into the butter & chocolate batter, then fold together.
4.
Add the eggs one at a time and fold just enough to bring together into a smooth batter.
5.
Grease and line a 9″ springform pan. Pour the mixture in and bake for around 20-25 minutes. You'll want the cake to be soft in the middle, but the outside will need to be firm so it doesn't collapse.
6.
Remove from the oven and allow to cool completely before removing from the tin. Dust with icing sugar, or serve with whipped cream.