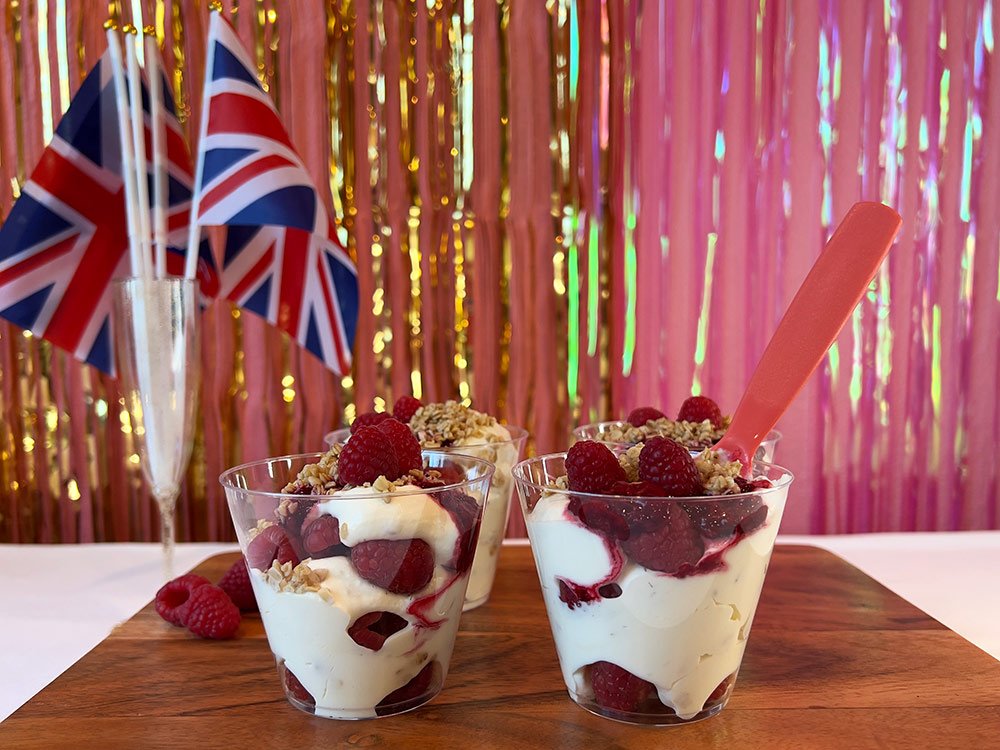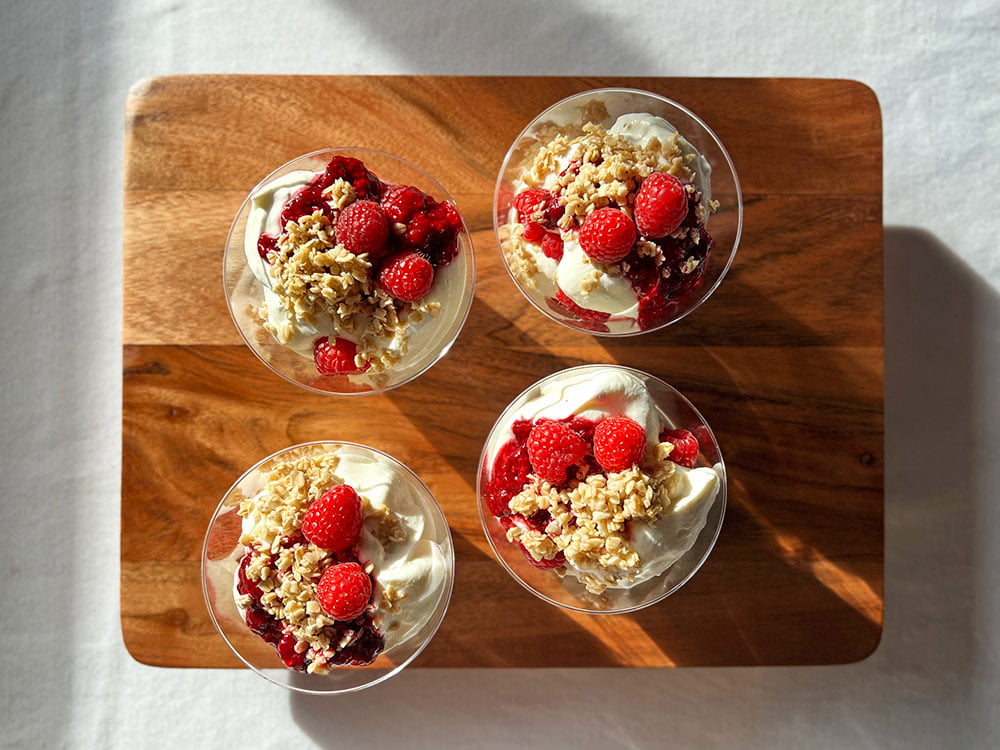 Get ready to satisfy your sweet tooth with a Scottish classic! Cranachan is a delicious layered treat of whipped cream, toasted oats, honey, raspberries, and sometimes a splash of whisky. 
With its creamy & crunchy textures, and sweet & tangy flavours, Cranachan is an instant party hit.
1.
Pre-heat your oven to 180°C.
2.
Spread the oatmeal & sugar over a baking tray, then toast in oven for 10-12 minutes. Watch closely to catch it before it starts burning! You will definitely smell when it's too late. Remove from oven and set aside to cool.
3.
Put one third of the raspberries aside for the garnish. Mash the rest with a fork.
4.
Beat the cream until it's just holding its shape. Gently stir in the honey and Drambuie (optional) – you'll still want to see streaks of honey.
5.
Reserve some oats for the top. Spoon the mashed raspberries, toasted oats and cream into glasses in layers, finishing with a cream layer. Sprinkle with the reserved oats and garnish with fresh raspberries.
6.
You can keep this in the fridge for 4-6 hours before serving.