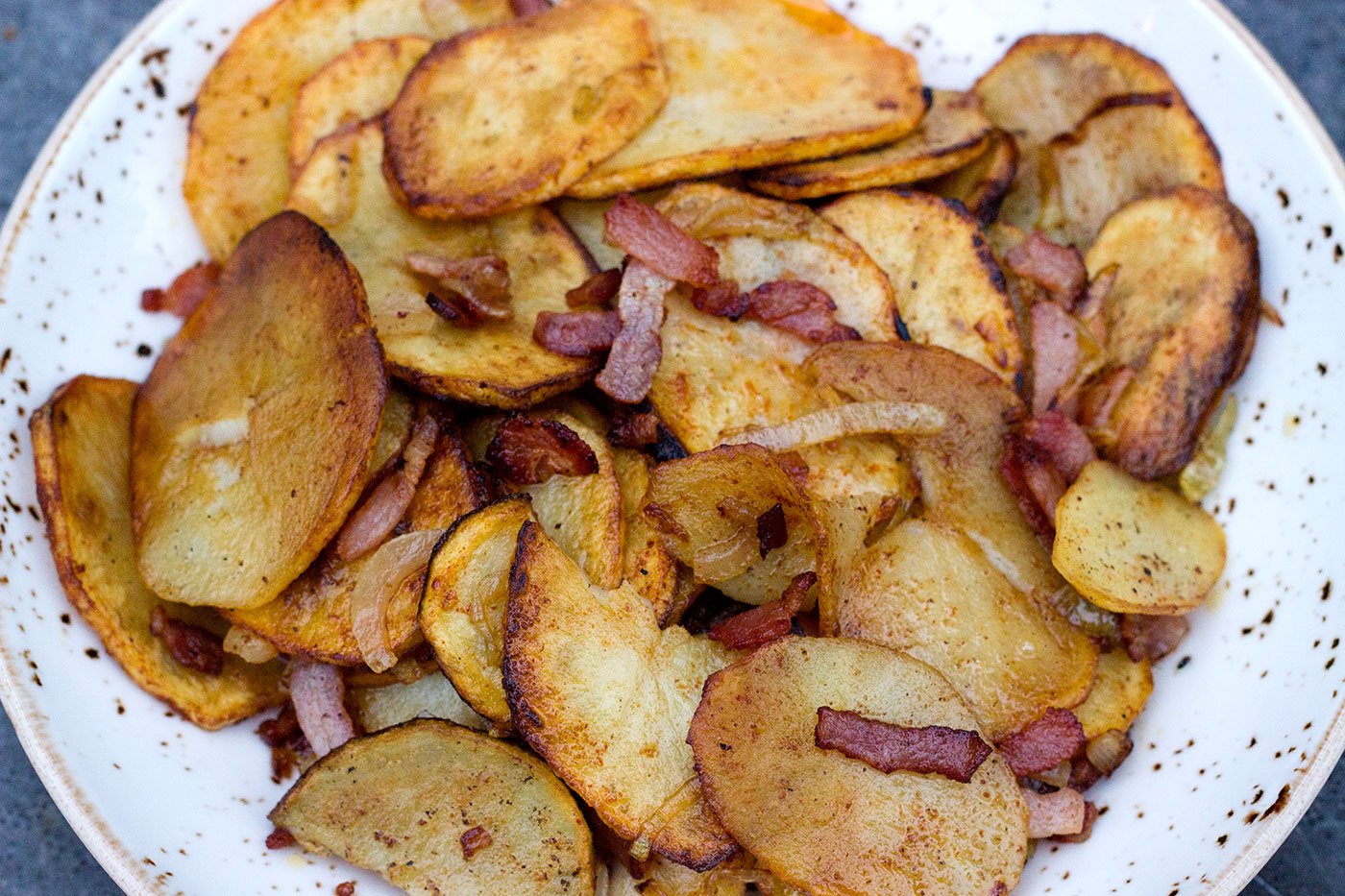 Time: 40 mins   /   Serves: 4   /   DIFFICULTY: Easy
Ingredients

150g bacon
600g potatoes
1 large onion, diced
1 teaspoon paprika
Olive oil
Steps
1.

Slice the potatoes and pat with kitchen roll to remove any excess moisture. Season with salt and pepper, then add paprika.

2.

Heat the olive oil in a frying pan. Add the chopped bacon and diced onion, and fry for 5 minutes

3.

Lower the temperature and add the potatoes. Cook for 20 minutes - keep a close eye on the potatoes and flip regularly.

4.

Take the temperature back up again and cook for a further 15 minutes to brown the potatoes.