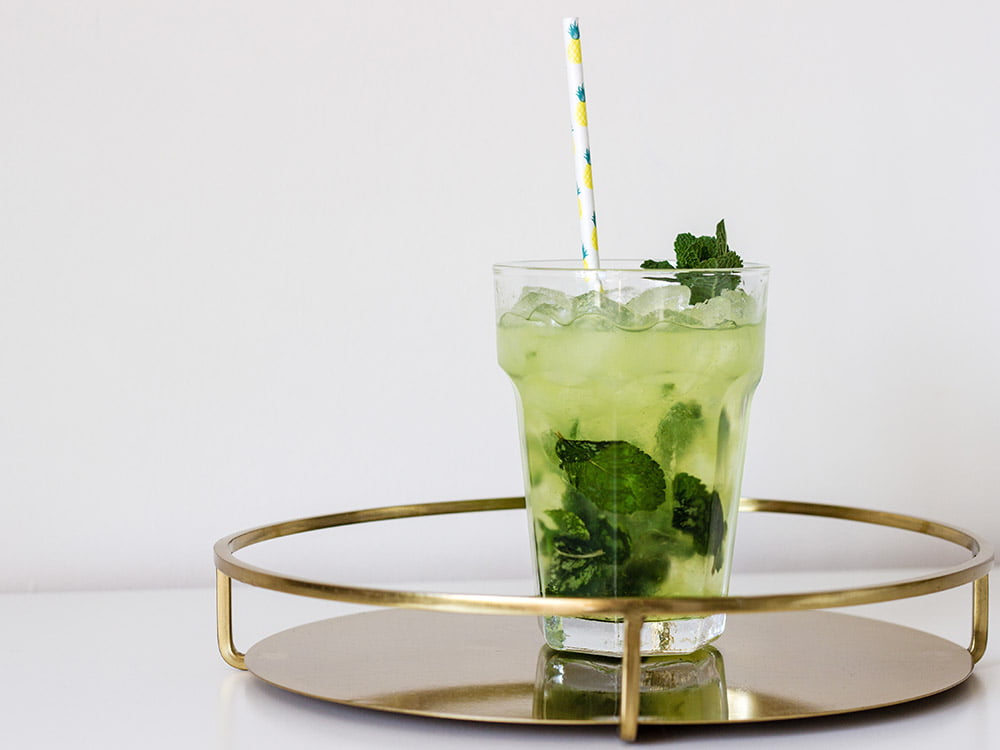 We've loved Rylan's growing participation with Eurovision! Has he considered representing the United Kingdom one day – maybe in collab with JOWST? We'd love to see that!
The 'Bit on the Side' is like your regular mojito, but with a bit of extra apple sass on the side. 
STRENGTH: 3/5 | SWEETNESS: 4/5 | DIFFICULTY: MEDIUM
1.
Muddle mint in the bottom of your glass. If you don't have a muddler (is that what they're called?) the end of a wooden spoon will do
2.
Add the other ingredients and half fill the glass with crushed ice
3.
Stir!
4.
Add more crushed ice to fill the glass
5.
Stir, garnish and serve