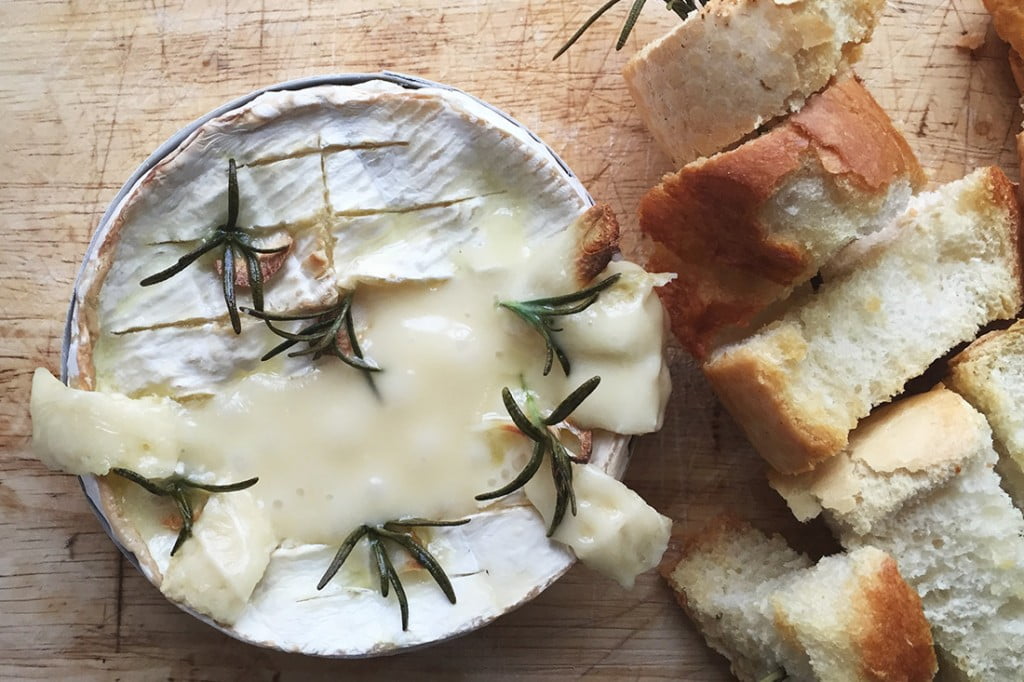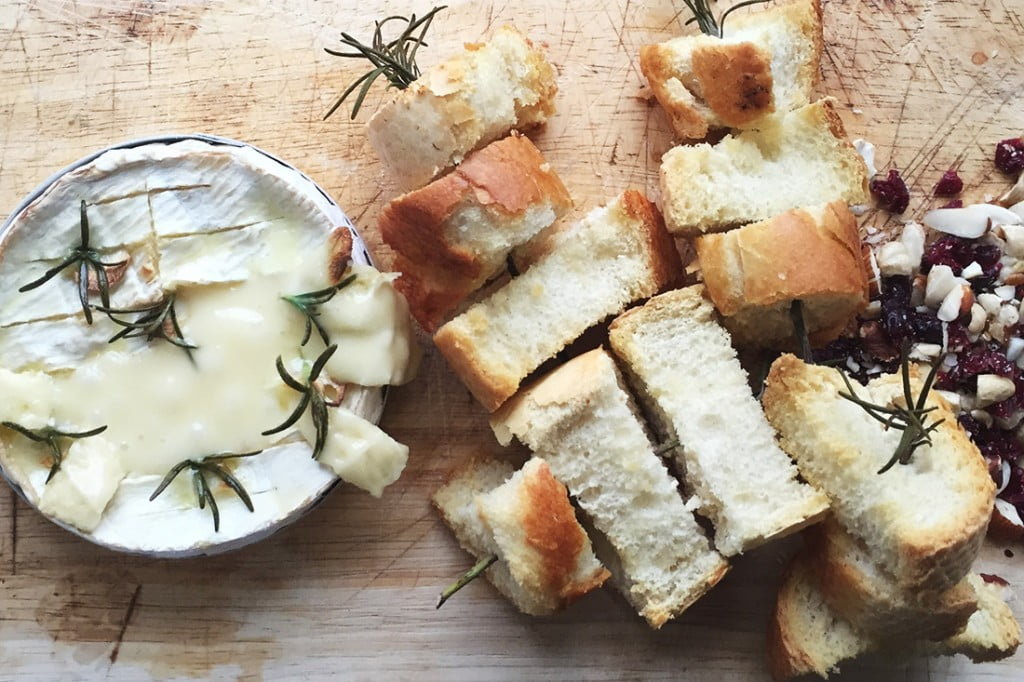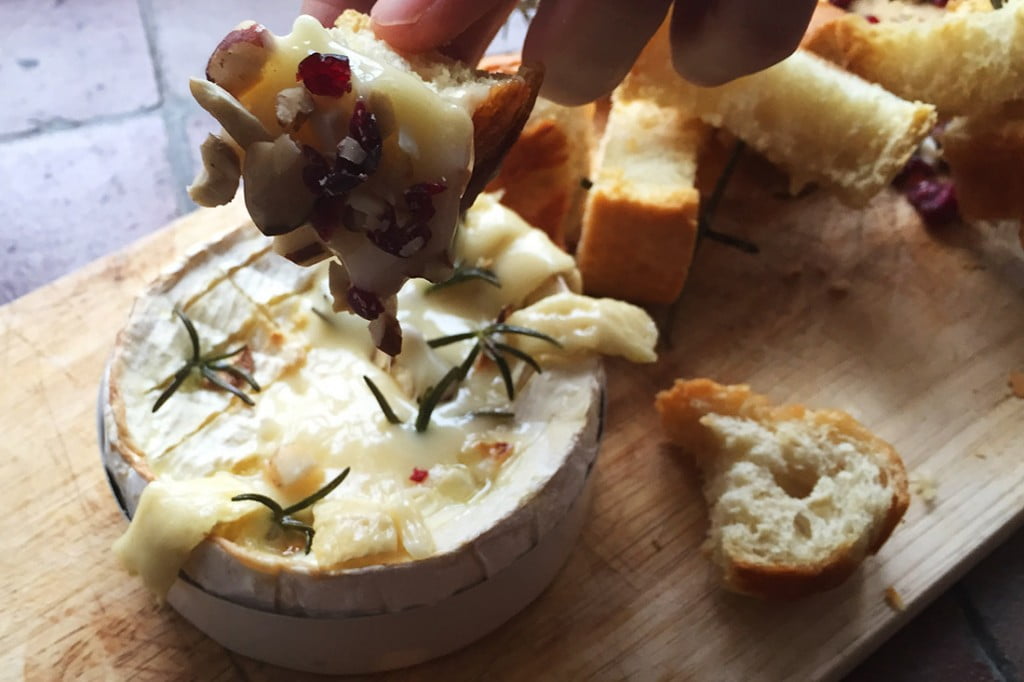 Sometimes the best things in life are just really, really simple. Like a baked camembert cheese. This isn't a 'recipe', it's just merely some instructions on how to heat up some cheese. We like it with garlic and rosemary, which with cheese is a holy union of flavours, but you can of course keep it plain.
We took Jamie Oliver's advice and served with dried cranberries and mixed nuts. The wanky 'toasted bread on rosemary spears' also came from him but, damn, it tastes real good, so well worth a try.
Time: 20 mins   /   Serves: 2   /   DIFFICULTY: Easy
Ingredients

250g camembert cheese
1 clove garlic, sliced
Fresh rosemary
Crusty white bread
Olive oil
To serve

50g dried cranberries, chopped
50g mixed nuts, chopped
Steps
1.

Heat the oven to 180°C.

Keep the cheese in it's box. Score across the top of the cheese, just deep enough to go through the skin. Poke in the rosemary sprigs and garlic slices 1-2cm deep.

Strip the rest of the rosemary stalks and thread on some bits of crusty white bread.

2.

Place the cheese and bread onto a baking tray, drizzle some olive oil over everything, then put into the oven for 15-20 minutes. Don't overcook!

3.

Serve immediately with the chopped cranberries and nuts!