Costume ideas: Last minute special
Yikes! It's the Eurovision 2023 final on Saturday and you don't have a costume yet? Fear not, we're here to help!
"Whether you're throwing a viewing party for your mates or attending a screening in a bar, dressing up in your sparkliest Eurovision-inspired clobber is a MUST. From sequinned shirt-dresses to feathered jackets, there are plenty of choices for your Eurovision Eleganza Extravaganza."
Well, that's what we said a few weeks ago. But now there's no time to order in a bespoke hand-made in the Faroe Islands pleather corset! Always ones to pull together a naff idea with a few minutes Googling, Mission Eurovision is stepping in to help save the day.
Behold, the last minute Eurovision costume ideas for 2023: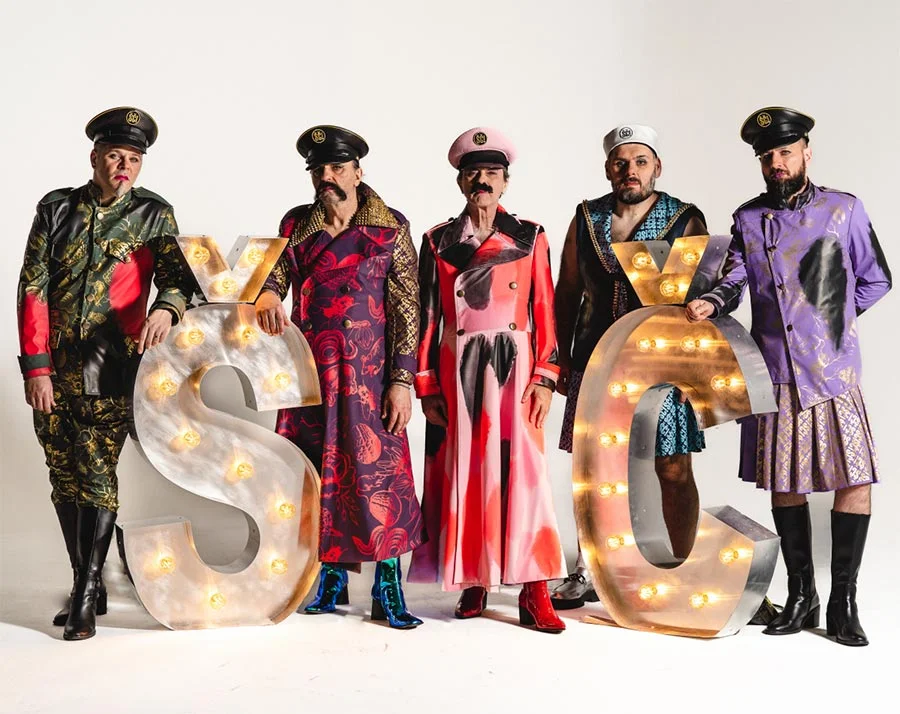 Oh be still our beating hearts! We could not be happier to see Let 3 make it to the grand final. From what we hear, it's quite rare to see them fully clothed, but how lucky are we to have such options for a costume!
Depending on just how last minute we're talking, you can order these fancy dress moustaches with next-day delivery from partyrama.co.uk (£2.39). If it's too late to order, there's always a biro or sharpie in that drawer-of-crap for a hand drawn 'tache. You can also add this hat to your basket to continue the oppressive regime theme. 
The rest relies on a wardrobe raid. Trench coats are an instant winner, any outerwear with a collar comes a close second. Alternatively, and if everyone at your party consents, you could go in your underpants and rock the finest costume Let 3 wear.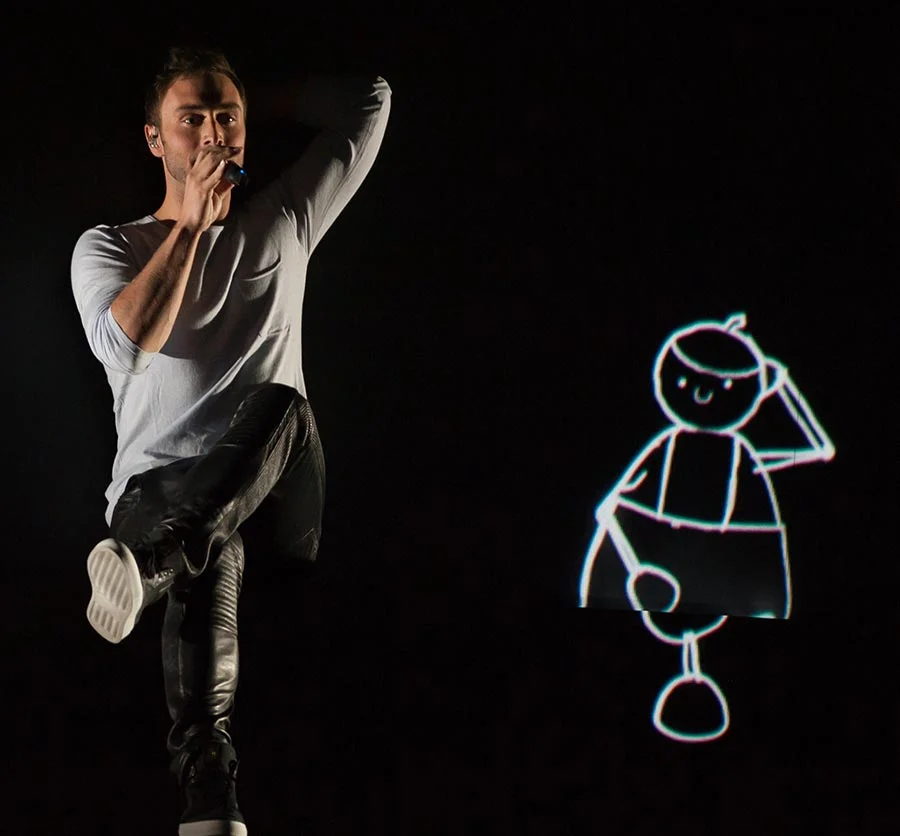 Måns Zelmerlöw (Sweden, 2015)
This one shouldn't require a purchase, assuming you have some black trousers and a grey top. You don't? Better get down to Primark sharpish!
The real beauty of this costume is in your new little friend. Grab a marker and a few pieces of paper, then draw this happy figure that's sitting next to Måns. Ideally you'll want it in a few different positions – one holding a big balloon, another with a hat on, you get the idea. 
You'll want to keep a drawing by your side or behind you all night. Swap it out for a new one every now and then. Give it a smile occasionally. Nailed it.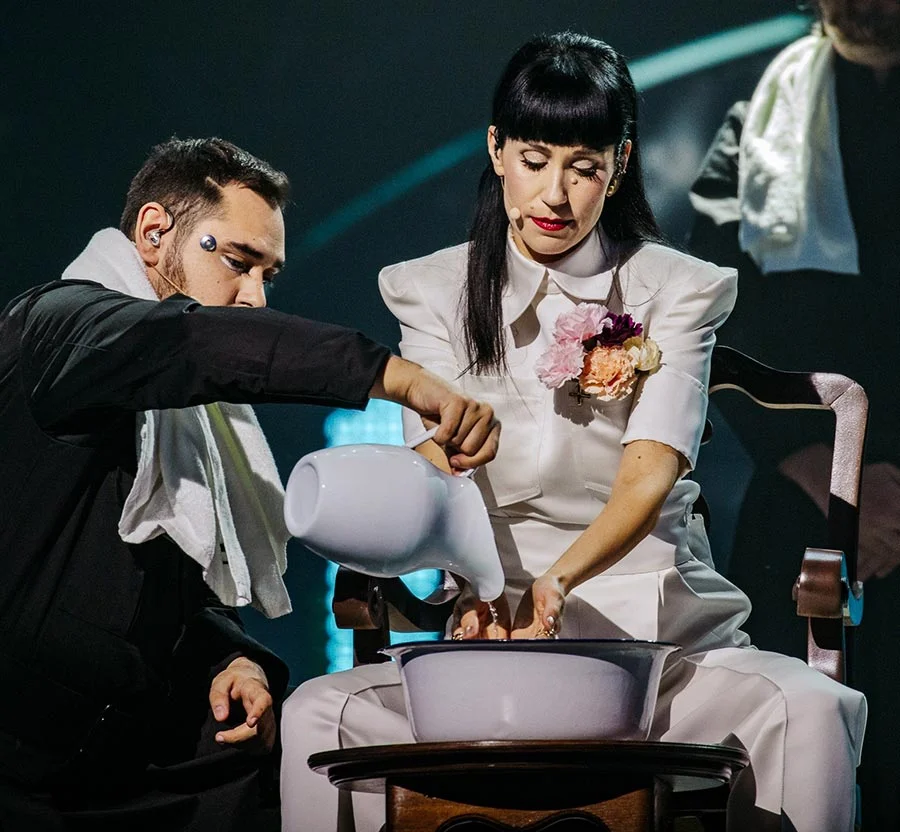 Konstrakta (Serbia, 2022)
This was the surprise stand-out hit from last year's Eurovision and we're still not over the quirky, offbeat performance. Big big love.
Again, this one costume might be achievable with items from your home. The key prop is the washing up bowl, like this one from Asda (£1.00), and some tap water. You might want a tea towel to throw over a shoulder at some point – again, here's one from Asda (£1.00).
Find a white work shirt in your wardrobe and pick some flowers from the park down the road to go in your pocket. Finally, channel your inner Piers Morgan and bring up Meghan Markle at random moments throughout the night.
Epic Sax Guy aka Sergey Stepanov (Moldova, 2010 & 2017)
This one needs a little planning, unless you have an inflatable saxophone in your cupboards. 
Why not try a… drum roll… inflatable saxophone! Order these saxophones in assorted colours from partyrama.co.uk (£1.99 in the sale) with next-day delivery or a brighter selection from Amazon (£8.99).
Better get practicing that hip swing! (And don't forget to try our Sax on the Peach Eurovision cocktail in honour of Sergey.)
You're in for a treat at Saturday's grand final if you've managed to avoid seeing Käärijä so far! With the dance move of 2023, Finland is a real favourite to win.
Option 1 here is to recreate the green sleeves. You might get lucky with some green swimming armbands from Amazon (£14.99) if you have time for delivery, or Decathlon in town might have some. Another option is to find some bubble wrap and a nice fluorescent or lime green paint for the ultimate DIY costume.
Option 2 is… well. They're doing it in Finland. It's scissor time. Get the kitchen shears and a somewhat trusted friend, then go to town. Rock the Käärijä! You'll be the envy of everyone at work on Monday with your winner's* hairstyle!
*possibly.