INSPIRED BY Sunstroke Project & Olia Tira – Run Away (Moldova, 2010)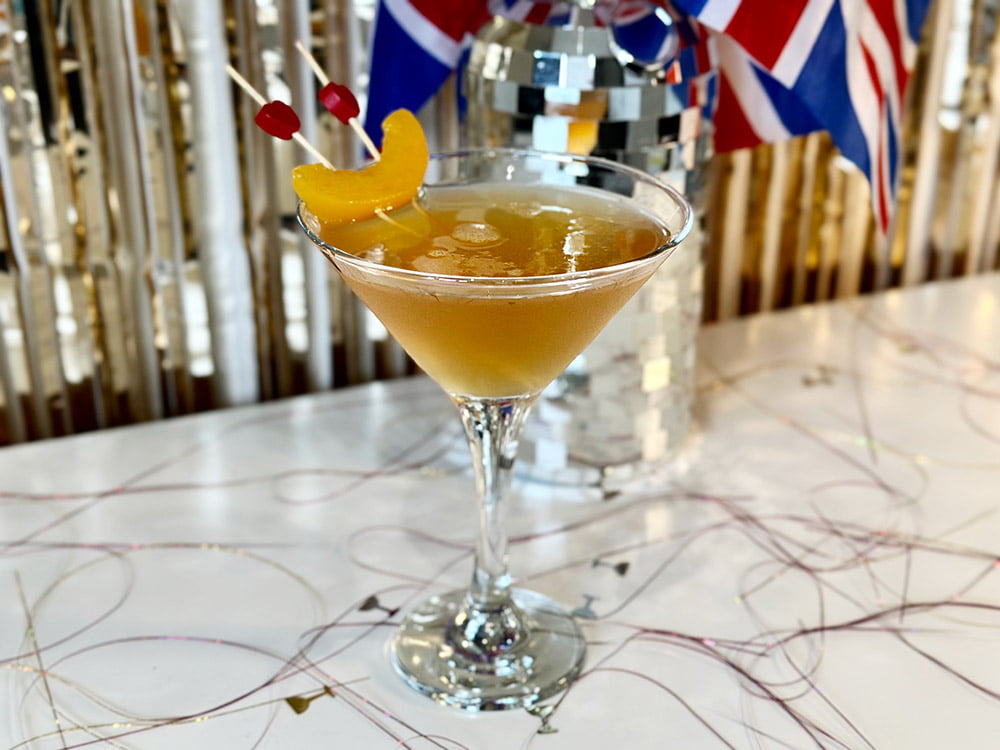 Confession time; this doesn't taste anything like a Sex on the Beach, but it does taste of peaches and we got too excited about the sax pun so, there you are.
Loosely based on a democrat (see, Sax on the Beach doesn't sound so bad now) we love how well the bourbon and peach flavours go together, getting along much better than whoever this song was about – oof. 
STRENGTH: 3/5 | SWEETNESS: 2/5 | DIFFICULTY: EASY
1.
Fill your cocktail shaker with ice, and add the ingredients
2.
SHAKE!
3.
Strain into a chilled cocktail glass, garnish and serve