Lazy guide to Eurovision party food
With Eurovision being on a Saturday (T O M O R R O W !), after a long week at work, we get that you might not feel like making toast for breakfast let alone making home cooked dishes for your guests. We've picked some of the best ready made items that you can go out and buy in the morning, just make sure you leave plenty of time to dispose of the packaging in your outside recycling so you can pass them off as your own!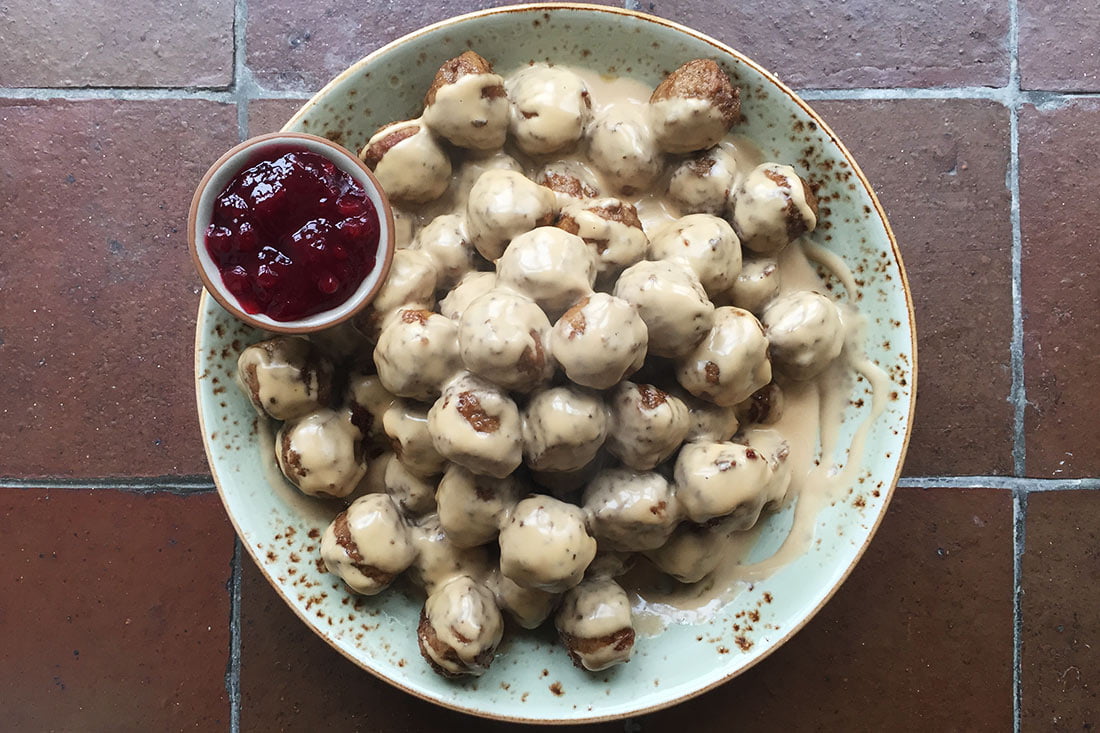 IKEA
Swedish meatballs are damn tasty, fact. Even we admitted defeat and didn't attempt to make our own. Pro tip: go in through the exit and head straight for the groceries. Unless you wanted to impulse buy eight baskets, five throws, two espresso mugs and a hundred tea lights that is.
We recommend… Meatballs – £4.35 / Cream Sauce – £0.85 / Lingonberry Jam – £1.95
M&S
Oh M&S, how we love you and your Percy Pigs. Pick up some of their tasty pig and pastry products for your party.
This is no ordinary pork… Pigs in blankets – £8.00 / Handcrafted Pork Sausage Rolls – £10.00
SCANDI KITCHEN
If you're lucky enough to live nearby, pop along to the store and get some tasty Scandinavian treats for a Smorgasbord.
Why not try… Gravadlax Cured Salmon – £3.49 / Rye Crispbread – £2.95 / Aebleskiver (Danish Pancakes) – £3.50
SAINSBURY'S
We imagine you could pick up variations of these items at most supermarkets. One day we might tell you a story about leaving a bowl of coronation chicken in the front seat of a hot car for several hours. Maybe.
Tiny Toads are great. Our recipe is super simple, but bunging some frozen ones in the oven is even easier. Better pick up a bottle of brown sauce while you're there to serve with them, yum.
Coronation chicken – £2.00 / Mini Toads – £1.60 / Tapenade – £1.50