UK's 2016 Eurovision entry – you decide!
We really want to get behind the UK. We truly do. Each year we get together, throw a party, and wish our entry the best.
For the first time since 2010, we get to vote for our entry rather than have Englebert Humperdink (ffs) thrust upon us. There's an image. Only, erm, we're a bit underwhelmed by the choice and this makes us sad. Even songs that didn't make it in previous years have been more enjoyable for us. However, with Friday's You Decide competition on the horizon we take a quick listen to the six eager hopefuls.
Karl William Lund – Miracle
This isn't a bad pop song. Sounds a bit like Take That. Only, it's not Take That. It's the kind of track you'd expect to hear during an episode of Hollyoaks. We can already see the fake rain shower. It's OK, but we don't think this will fare well against some of the other, slightly less-underwhelming, songs.
Matthew James – A Better Man
Ooh, he was in Bad Boys Inc apparently! This song sounds like it could have been released in their 1994 heyday – think Let Loose in a natty hat. It's not offensive, but it's not memorable. We'd like a better song please.
Darline – Until Tomorrow
If you like country music/Tay Tay you'll probably like this. We have an inbuilt disliking of country music at Mission Eurovision, due to too much exposure to blue grass and oh so many harmonicas at an early age. We could see this being a chart success… we'd be sub-consciously tapping our hands on the steering wheel driving to the train station in the morning.
Dulcima – When You Go
When this starts, it has the potential to turn into a belter of a dance number. Instead, we find ourselves singing Cotton Eyed Joe over the top of this folksy tune. Clearly influenced by the likes of Mumford and Sons, this is our least favourite of the six. Which means it will probably do well!
Joe and Jake – You're Not Alone
These guys met on series 4 of The Voice. Have there really been 4 of them? Again, not a bad pop song. We don't really know what One Direction sound like [err, Karis editing here just to say I totally know what One Direction sound like], but expect that this is quite similar. A strong contender we reckon, and a catchy enough chorus for us to learn and belt out at the telly in full support!
Bianca – Shine a Little Light
Co-written by Leona Lewis and the guy who wrote Wannabe, this song has some good pop credentials behind it. The light reggae sounds like early Lily Allen, with vocals reminiscent of any number of X-Factor contestants over previous decades who are good singers but haven't quite found their own style yet. This is the only one we've gone back to for a second listen. We (well, Katrina and the Waves but you know what we mean) won with Love Shine A Light back in 1997, could this be a winner for Bianca?
There's only one way to find out…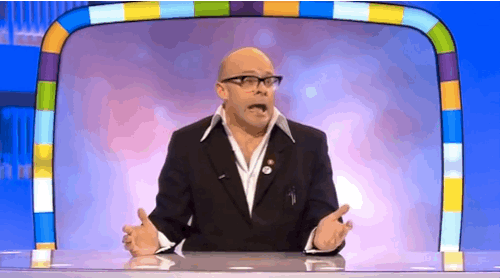 Wait, wrong show.
YOU DECIDE!