Stockholm 2016: Mission Eurovision's Eurovision Mission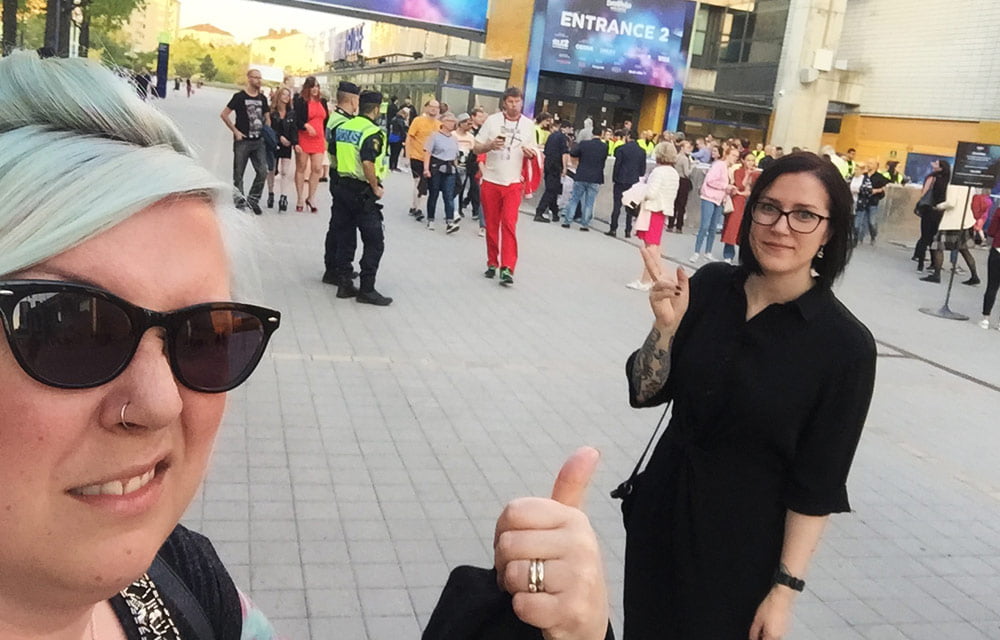 Every year, without fail, we've watched the Eurovision final in front of the TV at home. No big events, no live streams, just good old BBC One and it's splendidly withering commentary.
So when tickets to Eurovision 2016 in lovely Stockholm, the greatest city in the world, went on sale, we faced a Pretty Tough Decision. Could we break tradition and attend the live final? Could we take a year off from hosting a party and let the bar staff mix our drinks? Could we… deep breath… watch Eurovision without having Graham Norton confirm what we're all thinking?
In short, no. We couldn't. The reason why we love Eurovision so much centres on the BBC, and there is no other way we'd rather experience it. But, hey, it's Stockholm, and Eurovision lasts a whole bloody week now. There was no good excuse not to buy tickets for the mid-week semi-finals. Decision made.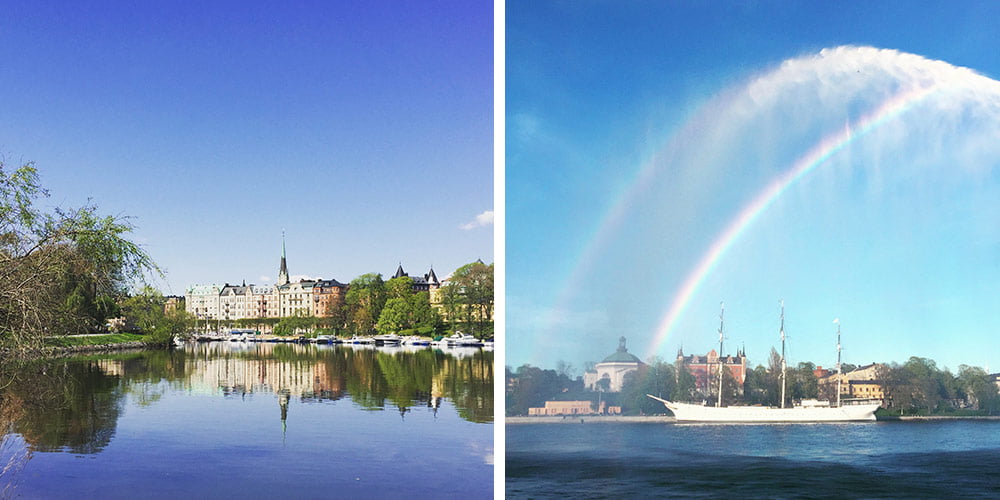 We definitely didn't expect to land in the middle of a glorious heatwave. First Hotel Reisen in Gamla Stan became Mission Eurovision HQ for the week, and we soaked up the sun working out on the waterfront, sipping cold gins from the bar. Tough life. The waterfront was also the scene of a EUROVISION DOUBLE RAINBOW (Wooo! Yeah! Sobbing!) that appeared during the official launch of Eurovision at the nearby EuroClub – a fitting end to our first full day in the city.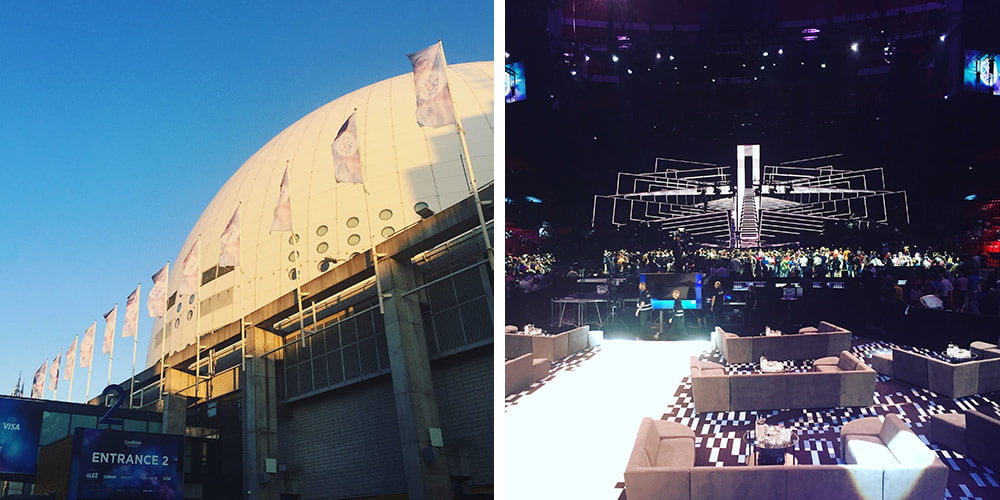 Our playlist of Eurovision 2016 songs had been on heavy rotation, so we were both pretty stupidly excited to see our favourites performed live. Off we went to the Stockholm Globe, three nights in a row, to catch the dress rehearsals and a live broadcast. Perhaps naively, we hadn't expected the audience to take it all quite so seriously – thanks BBC for keeping us in a lovely sarcastic bubble – but everyone was there to party and support their countries. Yes, we waved our little Union Jacks around too.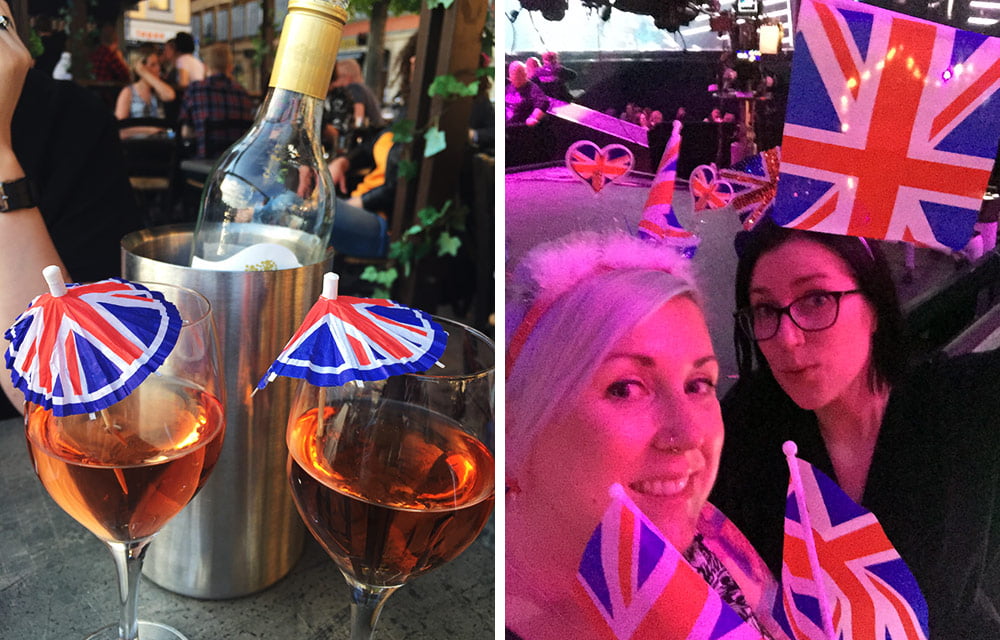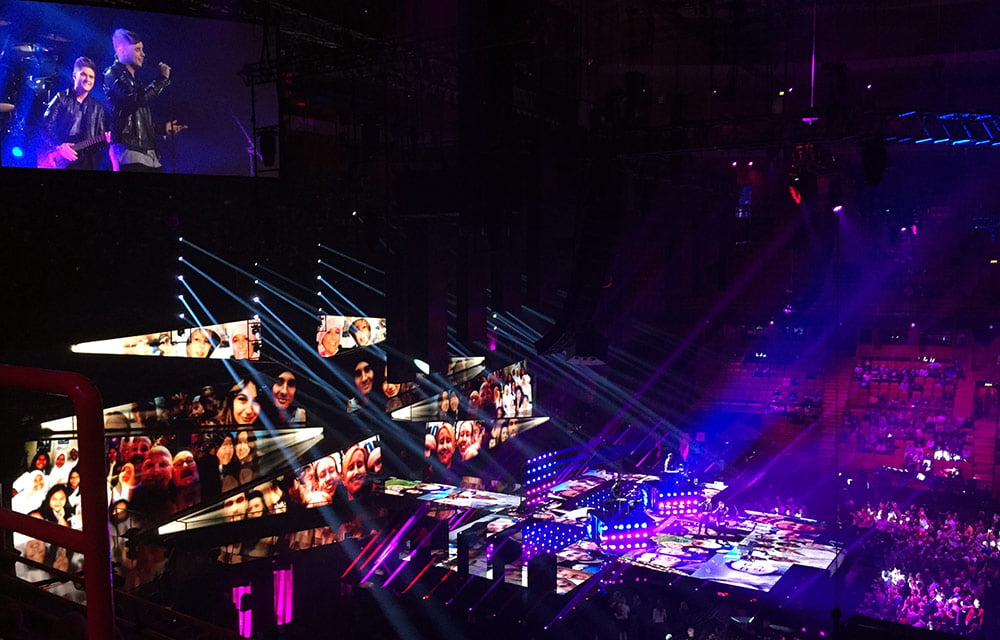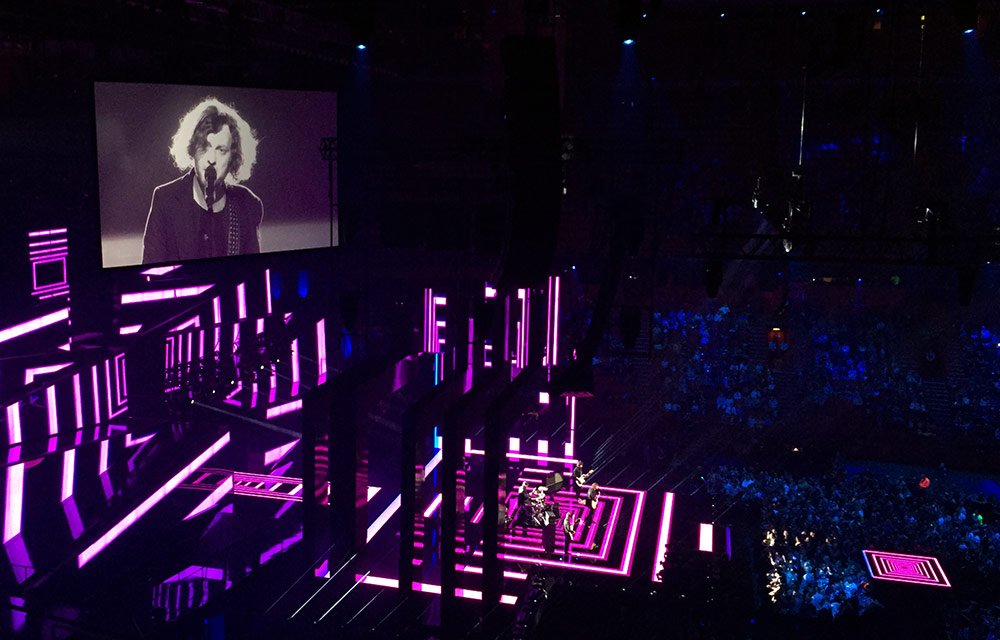 Aside from a little disappointment at the lack of nakedness and live wolves (Twitter, you got us ALL EXCITED for nothing), seeing Ivan belt out 'Help You Fly' will be a top memory of the year. We also LOVED Måns Zelmerlöw and Petra Mede – the perfect double act – please please please can they present every year?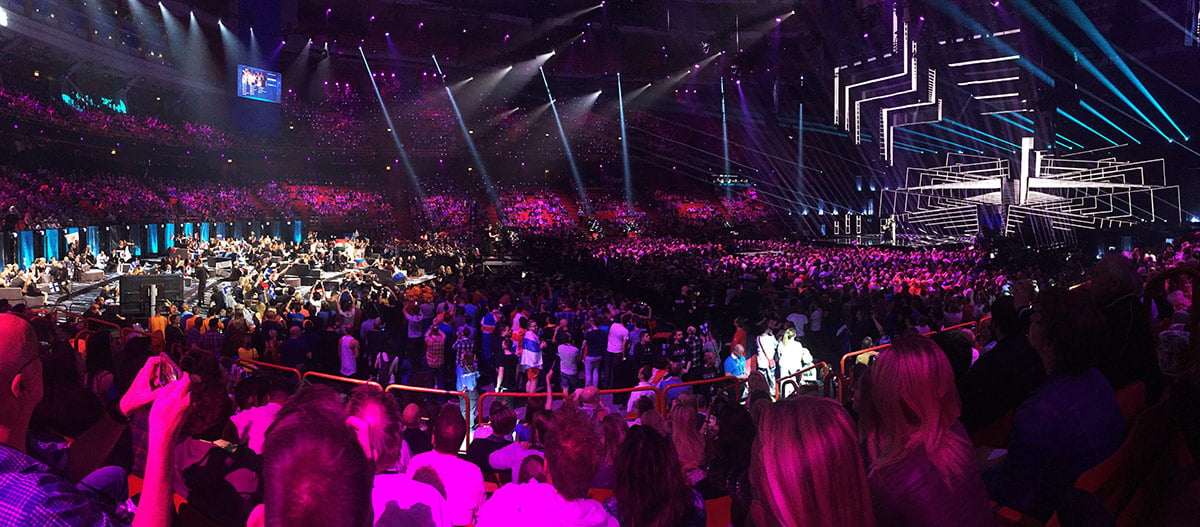 Of course, as with every Eurovision show ever, we had some issues with the voting. As Måns and Petra revealed the winners of the first semi-final, our hopes of seeing beautiful young Jüri from Estonia and sexy hot Serhat from San Marino in the final dwindled… and vanished. What a load of bollocks. So, we may have thrown our flags onto the floor, we may have dramatically stormed out of the arena and we may (oh fuck, why did we do this) have demanded "Brexit!" as we flipped off the rest of Europe*. Apologies.
Dismal (and questionable) voting aside, experiencing Eurovision live was a fantastic, if slightly surreal, treat. The fans go ALL IN and the whole of Stockholm was one giant party for the entire time we were there. 12 points all round!
*Don't forget that this was in May when the idea of Brexit actually fucking happening was totally laughable. It was a joke. A dangerous, dangerous joke.