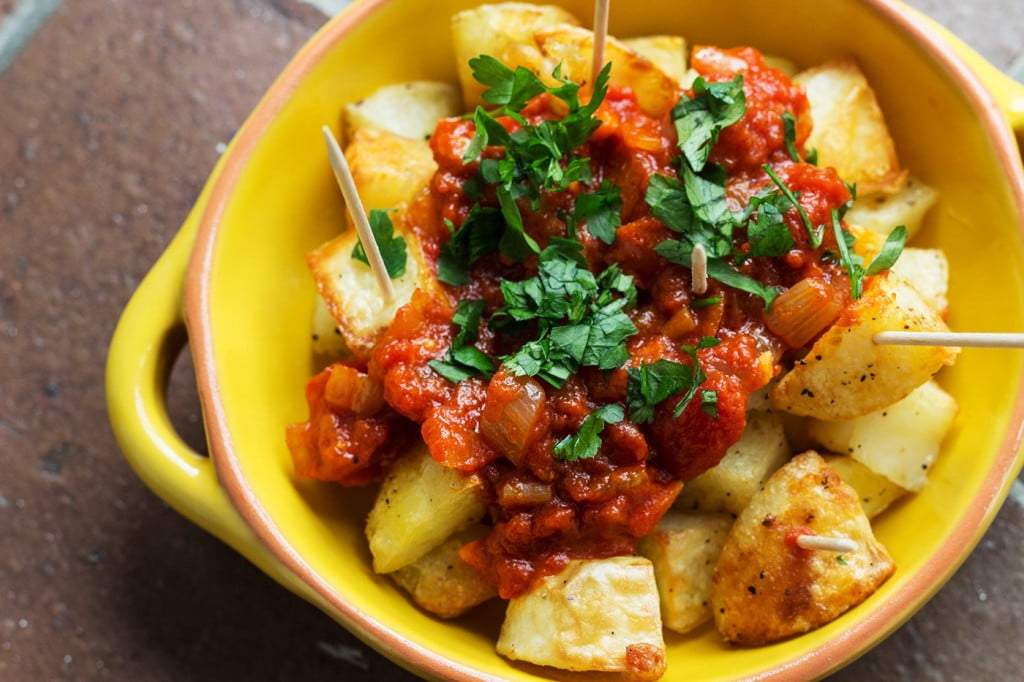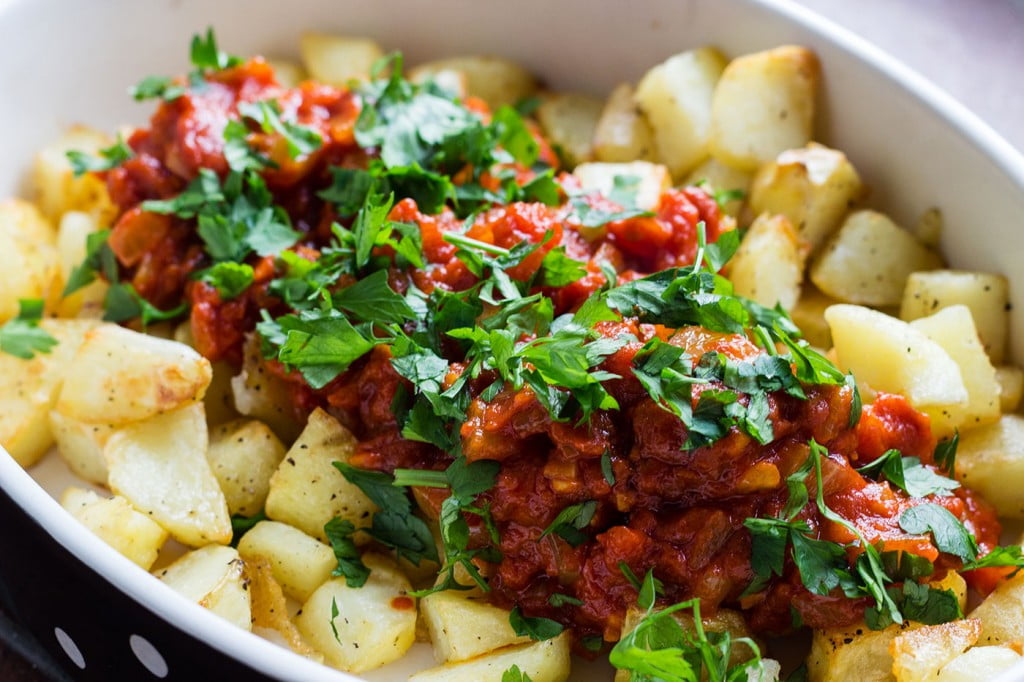 Patatas bravas is a popular tomato and potato tapas dish native to Spain. There are a million different versions of this dish – all as authentic as the other – but we've gone for a standard onion and garlic base for the tomato sauce. Mavericks may wish to add chilli powder or chorizo to the sauce for an extra kick.
You can make the sauce the day before and leave it in the fridge overnight to let the flavours intensify.
Time: 55 mins   /   Serves: 8   /   DIFFICULTY: Medium
Ingredients

800g potatoes
300g chopped tomatoes (can/carton)
1 onion, diced
2 garlic cloves, finely chopped
2 teaspoons sweet paprika/pimentón
1 tablespoon tomato purée
Olive oil
1 teaspoon brown sugar
40g fresh parsley, chopped
Steps
1. SAUCE

Fry the chopped onion in olive oil until soft.

Add the paprika/pimentón, garlic, chopped tomatoes and tomato purée, stir, then bring to the boil.

Mix in the sugar and add salt to taste. Simmer for a further 10-15 minutes then remove from the heat.

2. POTATOES

Cut the potatoes into 2cm cubes and add to a roasting tin with olive oil, salt and pepper. Roast in the oven at 200°C for 45-50 minutes until the potatoes are nice and crispy.

3. SERVE

If necessary, reheat the tomato sauce.

Put the potatoes into small dishes and top with the sauce, then sprinkle with parsley. Eat with cocktail sticks. Alternatively, shove it all into one big dish and go at it with spoons.