INSPIRED BY Lord of the Lost – Blood & Glitter (Germany, 2023)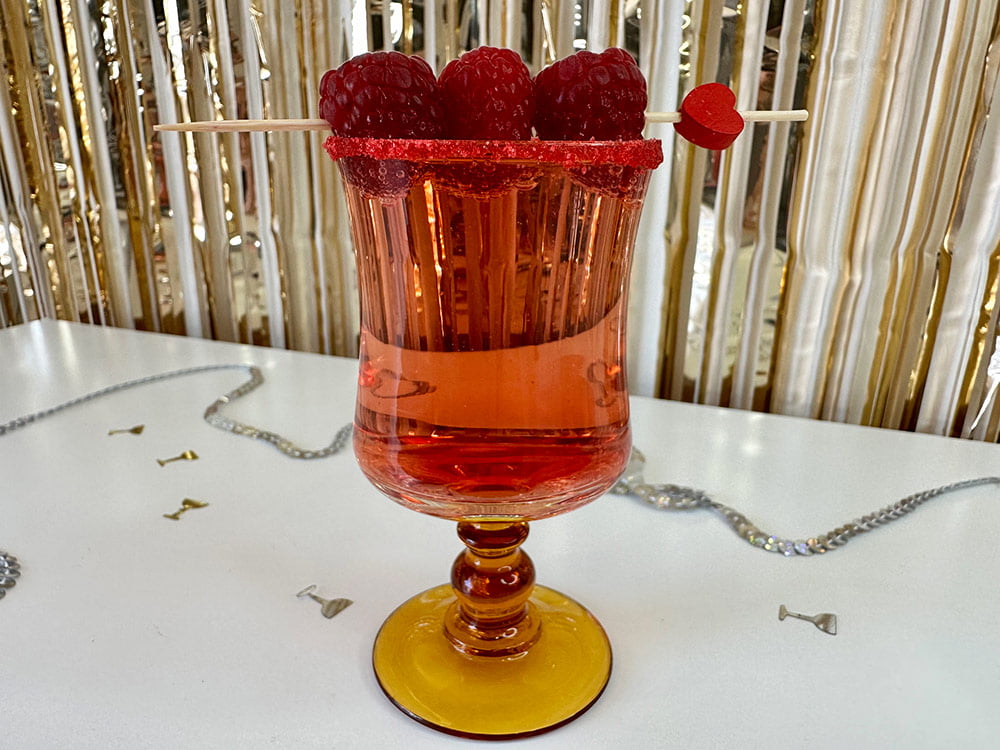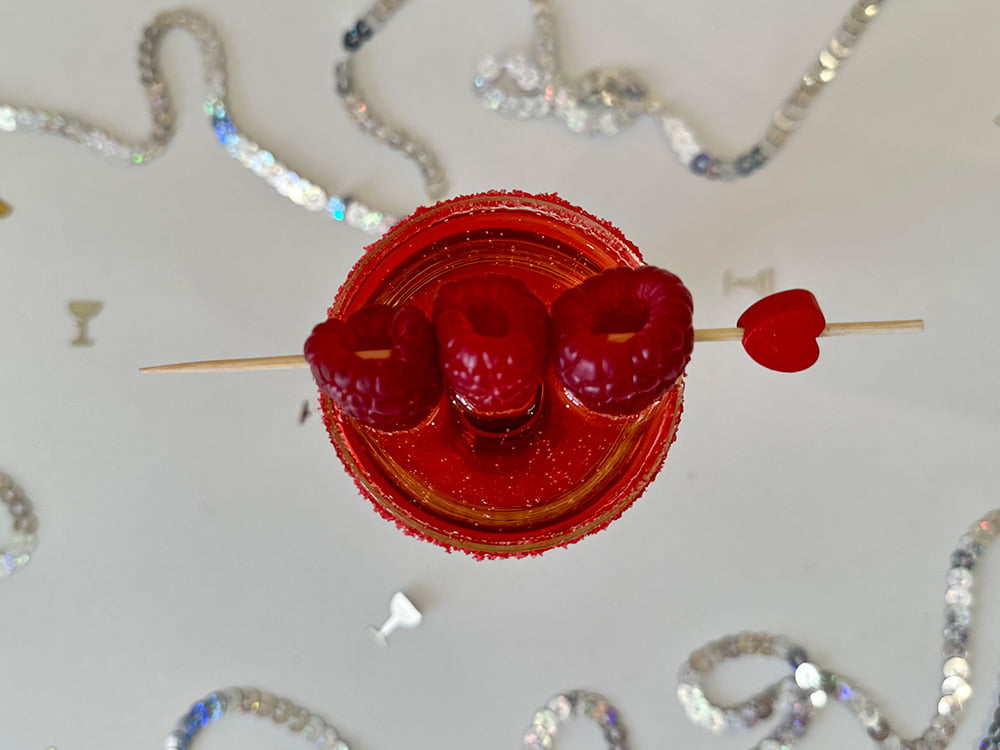 Proper metal band – tick! Red rubber – tick! Glittery eye brows – BIG FAT TICK! We're now fully fledged fans of Lord of the Lost and expect they'll be a surprise left-hand side of the board hit.
Sweet and (only a little bit) bitter (the cocktail, not us…), we're so happy we could die. But not yet, because we want to drink a few of these and watch them win over Eurovision.
STRENGTH: 2/5 | SWEETNESS: 4/5 | DIFFICULTY: EASY 
1.
Run a lime wedge around the rim of your glass, then dip in red velvet sparkle dust
2.
Add the raspberry liqueur and peach schnapps to the glass, and stir
3.
Top with prosecco
4.
Garnish and serve