How to start planning your Eurovision party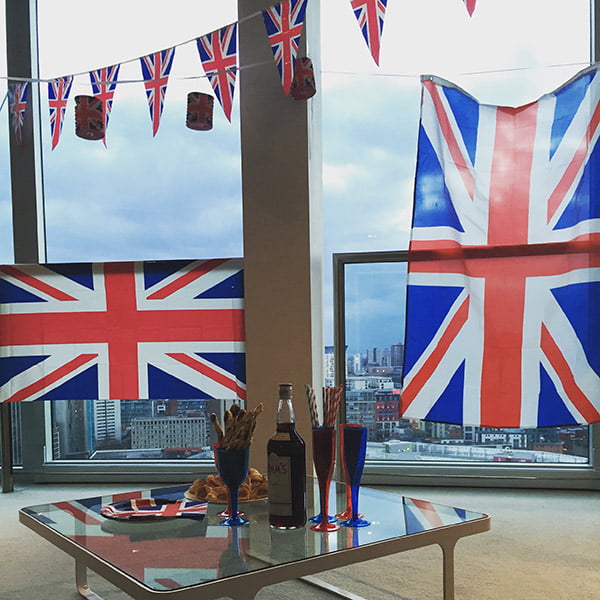 It's just over two months until The Big Day, so it's time to start thinking about how you're going to watch the 2016 Eurovision Song Contest. We're big fans of a Eurovision house party – both big and small – and know that the success of your evening depends on the pre-party planning. Here are some questions to get you started…
Where, who, when?
Well, the when should be obvious. The Eurovision Song Contest final takes place on Saturday 14th May and will be broadcast on BBC One. However, big Eurovision fans may also want to watch the semi-finals on the 10th and 12th of May – this is when you will see the more interesting entries.
Next up, decide where your party will be and roughly how many people you might invite.
Do you want a themed party?
The best of the United Kingdom? Eurovision winners from years gone by? A celebration of all things Swedish? A good theme will make the planning process much easier for you. If the idea of a 'theme' is too much, you should at least plan to deck out your party in Union Jack paraphernalia to show your support for our WINNING song.
BYOB/BYOF or fully supplied?
The more generous among you may be willing to open up your cabinets and let your guests take what they want. For parties with more than a few attendees, a BYOB and BYOF policy is easier on your budget and on your time. Divvy up the countries in the final and get your friends to rustle up some recipes from our suggestions for a big European feast.
Who will you be cheering on?
This depends on how competitive you are. A cheeky little Eurovision sweepstakes can heat things up during the voting rounds. Will you and your guests be able to select a country to cheer on or will they be picked out of a hat? Alternatively, agree beforehand that everyone will be supporting the United Kingdom – no slagging off allowed – and put on a united front as the points trickle in.