Eurovision 2016 Christmas Party!
So apparently one night in February 2016 I bought us tickets to a Eurovision Christmas Party. In November. In Stockport. I guess I thought it was a good idea at the time and would be relevant for the website and blah blah blah…
As the date got closer and closer I did the scrunchy face thing, wasn't sure it was a great idea, where even IS Stockport, and finally booked a hotel room. And OH MY DAYS what a fantastic night out we had!
Early disclaimer; there was wine and gin. That said, I reckon we would have had just as much fun, although we probably wouldn't have had the balls to talk to ACTUAL RUSS FROM ACTUAL SCOOCH, more on that later. Billed as a Christmas Party, Mission Eurovision donned our best sparkly Santa hats and headed out in the tropical Stockport rain to The Plaza. Billed as a Christmas Party, we were the only idiots in Christmas attire. Not a sprig of mistletoe or flash of tinsel to be found! There were plenty of flags and two bars though, so who's complaining?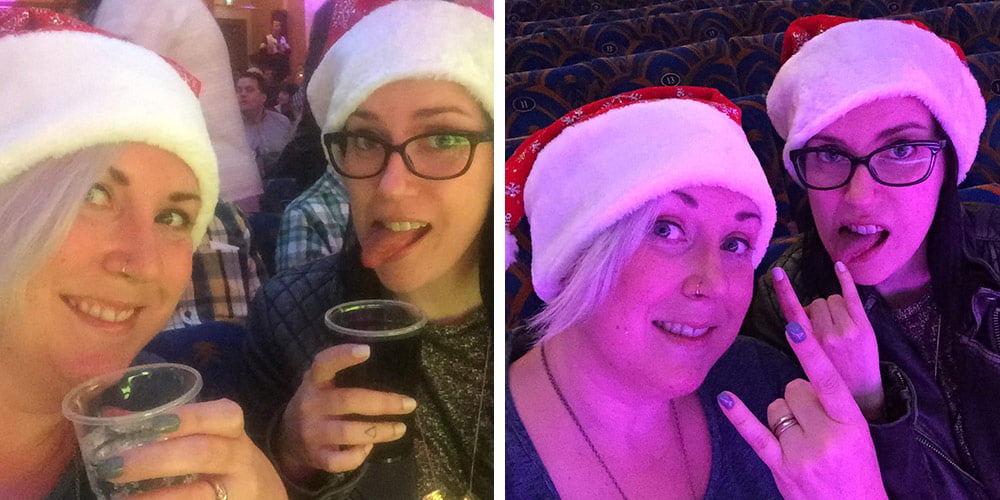 The show was a whole lot of fun, with performances from the stars of Eurovision such as Nicki French, Sonia, Katrina (and not the waves), Joe & Jake, Bucks Fizz (apparently) and Scooch. I don't think either of us have danced and sang so much at a show since System of a Down at Wembley Arena, resulting in a teapot of milk being ordered from room service to cure hiccups. [Ed note; do we have a problem??]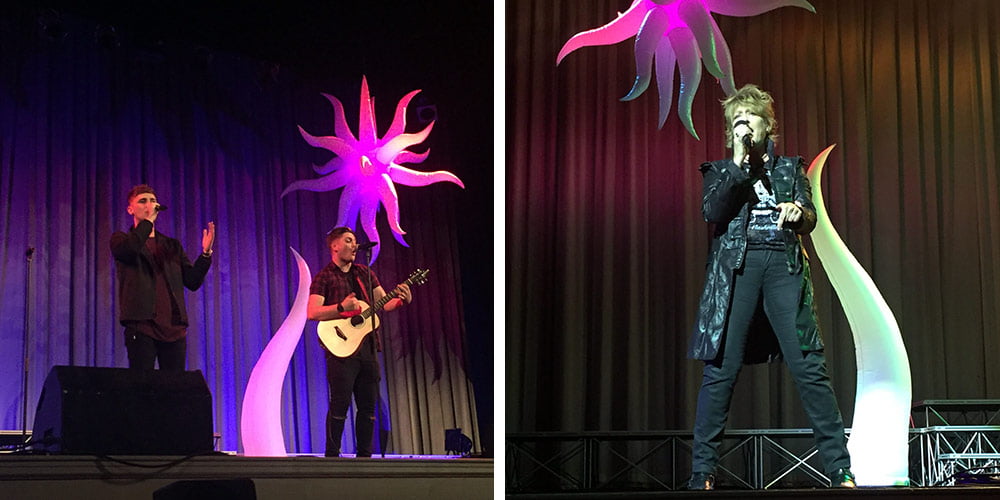 Being totally honest, we were mega excited to see Scooch. We've made no secret of our love for those guys and our favourite UK Eurovision entry of all time and to see it performed live, undone zipper and all, was frigging joyful. After the show, we headed up to the bar and there he was. Russ. Russ from Scooch. Russ, it was a pleasure and an honour to meet you. And we're only a little bit sorry. Hope to see you some 'space' soon.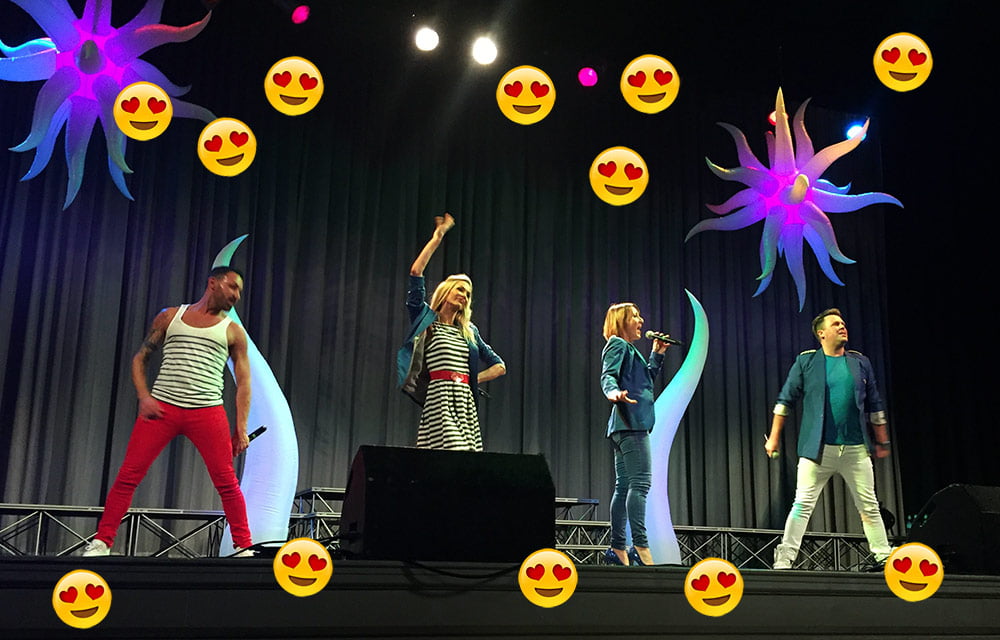 I've already had a look to see if there will be another Christmas Party this year and haven't seen it on the listings yet. If the Plaza do put this on again, we'd both highly recommend it for a top night out.
With thanks to Mo at the Premier Inn for helping us order pizza on our return, you'll never know how truly grateful we are.
Bap ba-da, bap ba-da, ba-da-da, bap ba-da
Bap ba-da, bap ba-da, yeah yeah, yeah yeah