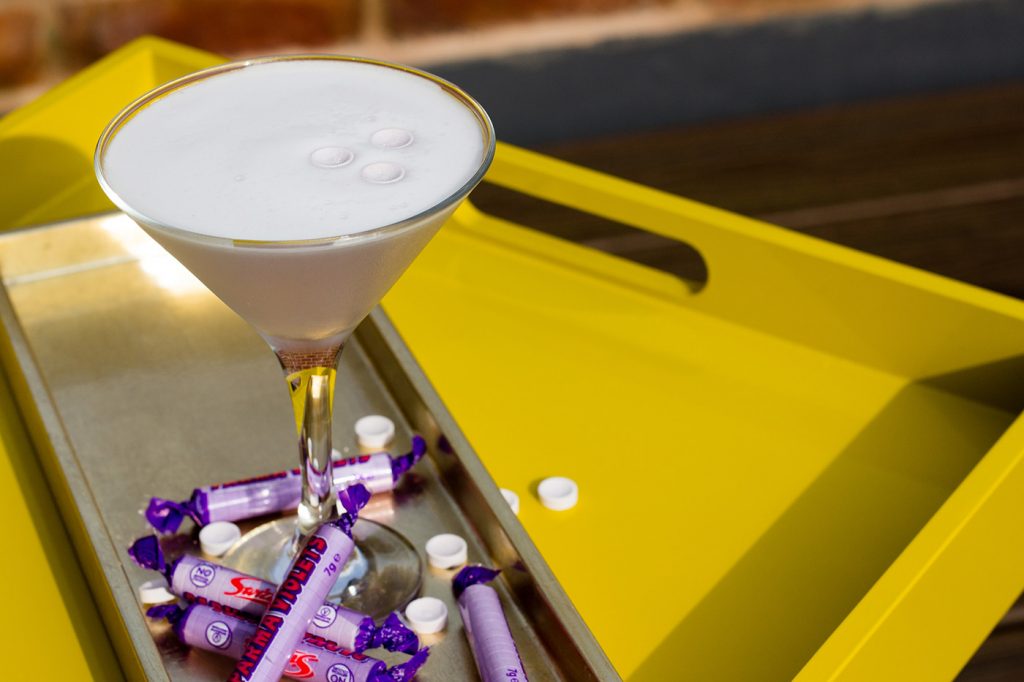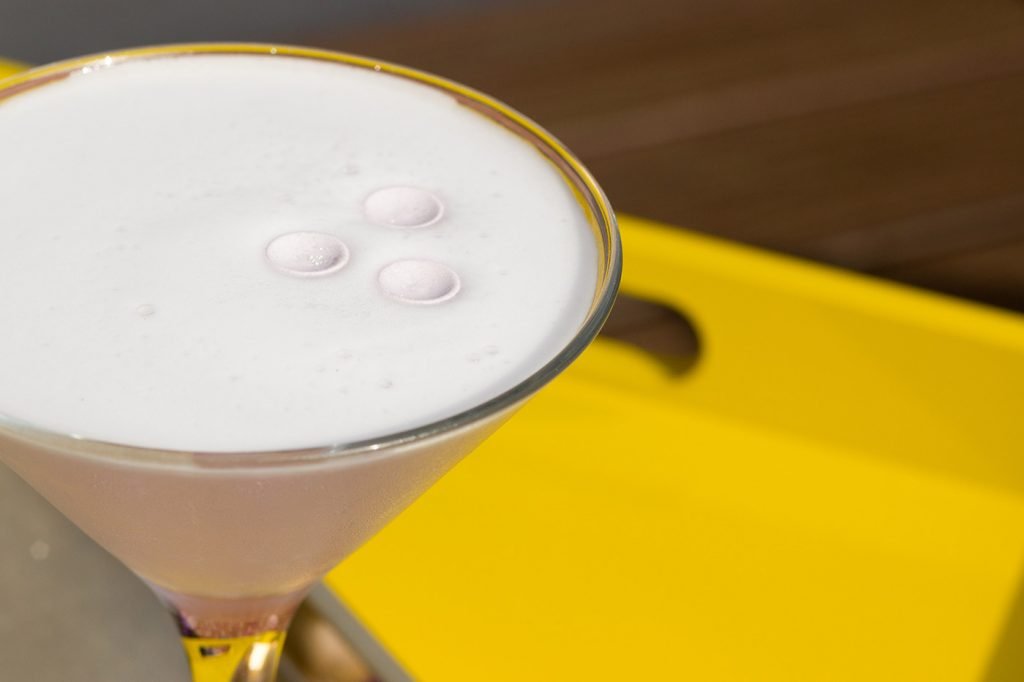 Behold, the 'Storm in a Martini Glass'! Created especially for SuRie, the artist who represented the UK in 2018, our take on a classic aviation is sweet and smooth and downright DELICIOUS.
The egg white gives this cocktail a smooth finish and a lovely foamy top which is perfect for resting a few classic violet sweets on. If you want to omit the egg white, a little dash of squirty cream could be used instead.
STRENGTH: 3/5   /   SWEETNESS: 3/5   /   DIFFICULTY: Medium
Ingredients

2 measures sweet violet gin
1 measure kirsch
1 measure still, cloudy lemonade
3/4 measure egg white
To serve

Violet sweets
Edible glitter
Martini glass
Steps
1.

Fill your cocktail shaker with ice, and add the ingredients

3.

Pour through a strainer into your glass

4.

Let the foam settle to the top, then gently place a few sweets in it. Finish with a little dust of edible glitter - because what is Eurovision without some sparkle?
INSPIRED BY… SuRie with 'Storm'. United Kingdom, 2018.