Brændende Kærlighed (Burning Love)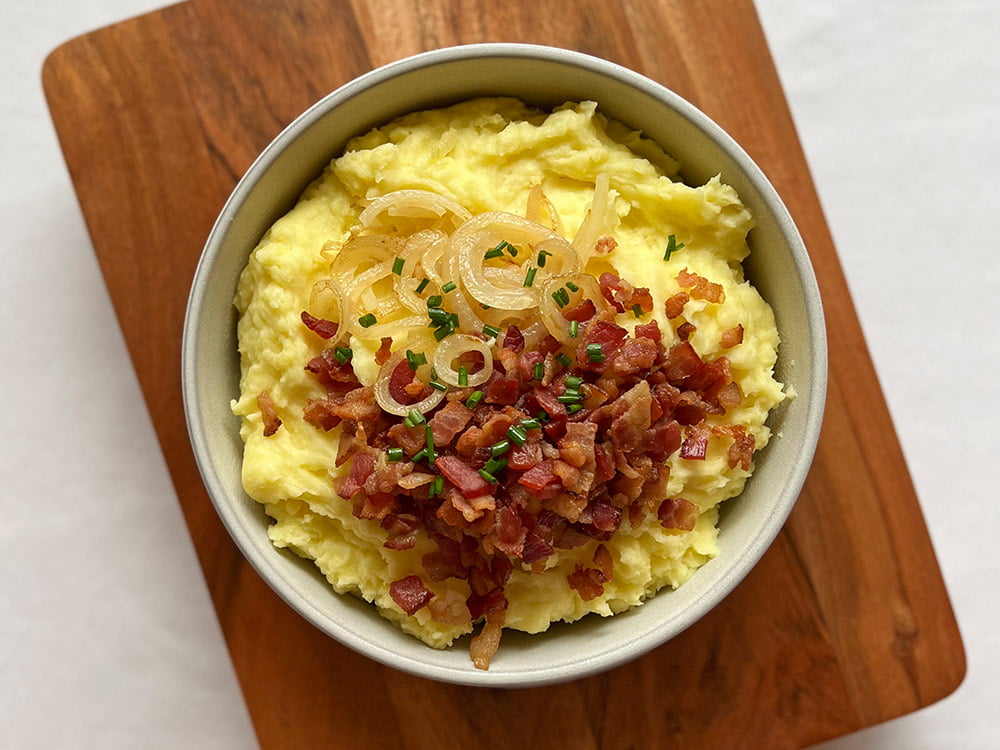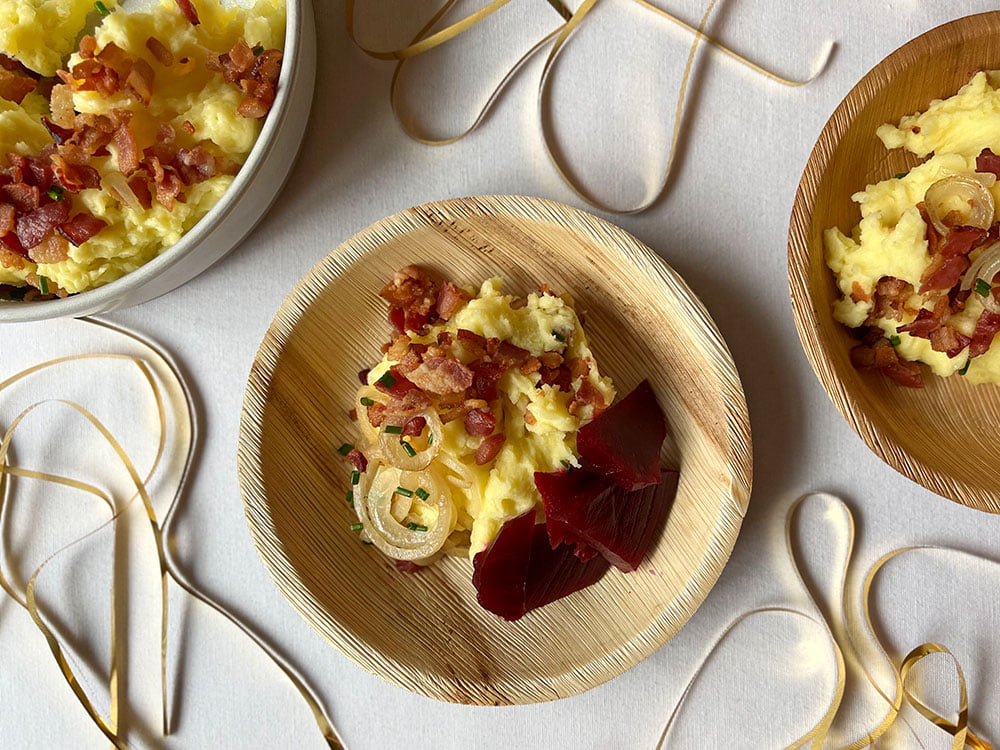 Potato? Check. Bacon? Check. Onions? CHECK. We're in love with burning love (that's the feeling you get inside after eating this, so goes the story of the name).
A comforting dish served at large gatherings, Brændende Kærlighed is an iconic part of Danish culture. 
We first made Brændende Kærlighed for this website back in 2016 and it was, surprise surprise, a total hit. Now we're back with an updated version… and it's just as good. It's potato, onion & bacon! It's hard to go wrong.
Hopefully you'll have better luck than us finding some good pickled beets to serve on the side. Where oh where did all the crinkle cut ones go?! 
www.danishfoodlovers.com
It's a classic recipe with classic ingredients. 
TIME: 35 mins / Difficulty: Easy / Best fresh & hot!
1.
Peel & cube the potatoes, then cook in salted boiling water for 15-20 mins.
2.
While the potatoes are cooking, slice the onions and fry in 50g butter over a medium heat for 5 mins. Add the sugar, and cook over low heat for a further 10-15 minutes, stirring often.
3.
Cut the bacon into cubes and fry over high heat until crispy.
4.
Drain the potatoes, then add the cream and remaining 100g butter. Use an electric whisk to "mash" until nice and fluffy. Season with salt & pepper.
5.
Top the mashed potato with the bacon & onions, and a sprinkling of chopped chives. Serve with pickled beetroot.